Pacific Domes of Oregon, leading builders of Geodesic Structures for use as Outdoor Event Tents, Outdoor Shade Canopies, and Event Tents for Rent.
In recent years domes at Burning Man have been a hit. They're portable, easy to install and are strong enough to handle the sandstorms and heat of the desert. If you're looking for a suitable dwelling space, maximum shade from the sun and a vibrant way to showcase your artistic side at Burning Man then you need to have a dome.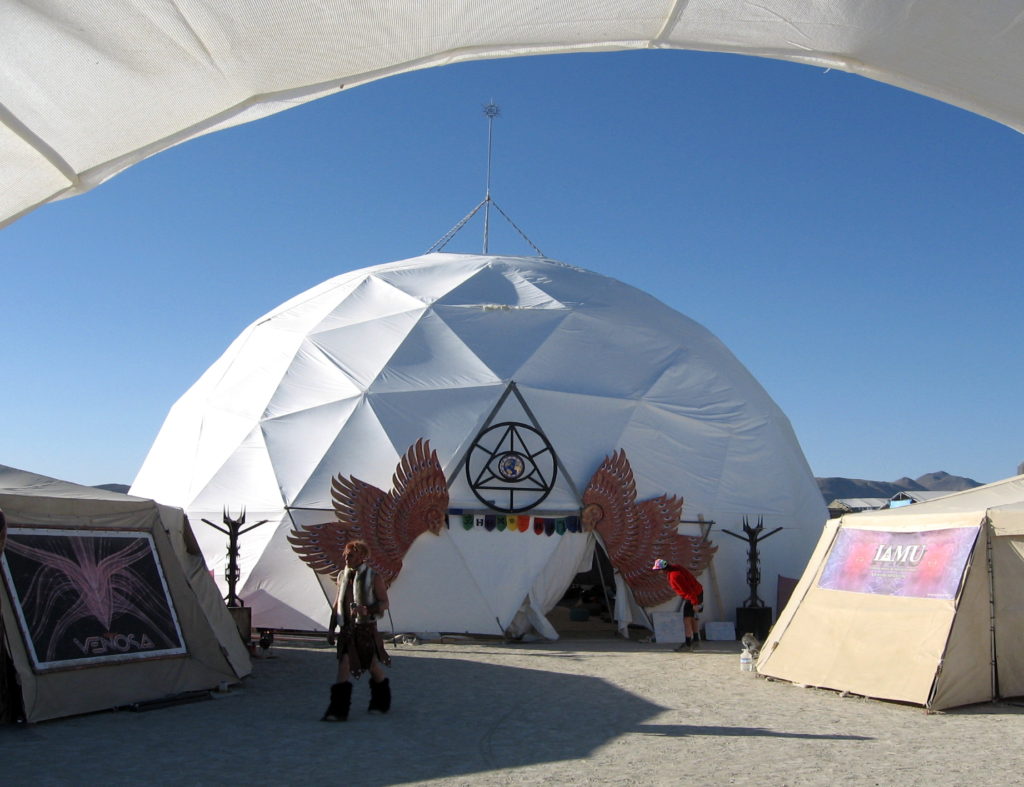 One of the stunning elements we've implemented in the past is airbrushing. The colors are absolutely magical and add life to the already profound architecture of the dome.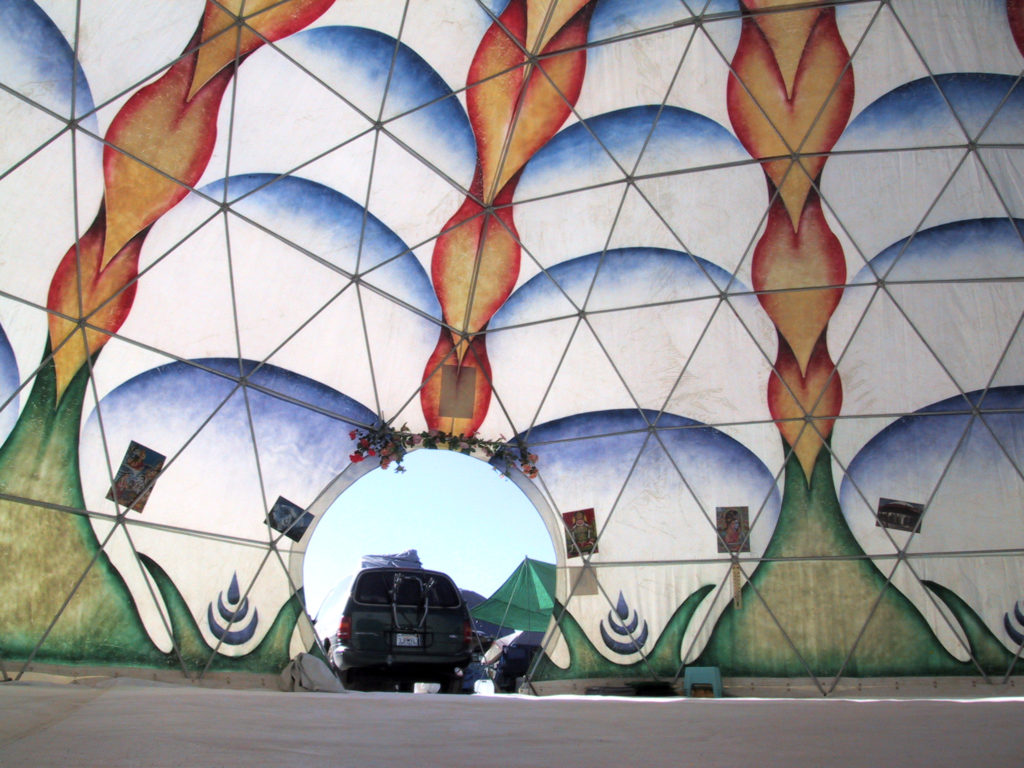 Burning man is all about self-expression and what better way to express yourself than accommodating a personalized and decorated structure with its own harmonic festival energy. Thousands of people have found themselves dancing the night away under the cover of a dome, lost in the atmosphere of Burning Man.