Free-standing Mobile Event Tent Dome Kits by Pacific Domes
"Because of its aerodynamic structure, the geodesic dome is built to withstand Nature's extremes." — Pacific Domes, Inc.
Amphitheater Domes for Concert Venues
Free-standing Amphitheater domes provide gorgeous structures around which to host your concert or event. The interior arena is entirely open to the whims of your imagination.
The Amphitheater framework is extremely strong and there are no support poles to obstruct the viewing experience. Meeting the strictest engineering code requirements, the dome's geo-engineered frame supports aerial performers as well as sound and lighting equipment.
The Event-lite cover becomes a flawless projection screen perfectly suited for nighttime light shows and digital projection. This translucent fabric creates a striking image backdrop for projections visible from both inside and outside the dome structure.


Alicia Keys performed under a suspended concert dome amphitheater at the VW Jetta Volkswagon Launch. The dome featured a 360 degree projection by Obscura Digital.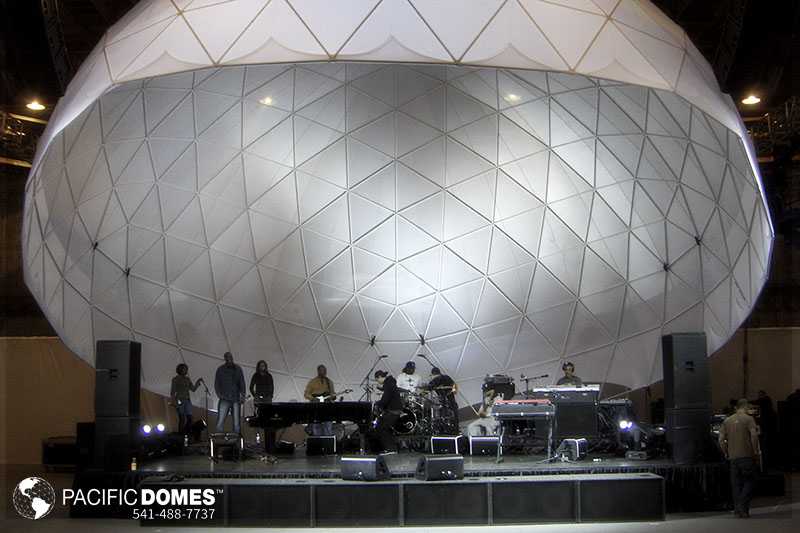 About Alicia Keys
"Alicia Keys is a 15-time Grammy® Award-winning singer/songwriter/producer, an accomplished actress, a New York Times best-selling author, an entrepreneur and a powerful force in the world of philanthropy, and in the global fight against HIV and AIDS." To learn more about upcoming concerts, visit: https://aliciakeys.com/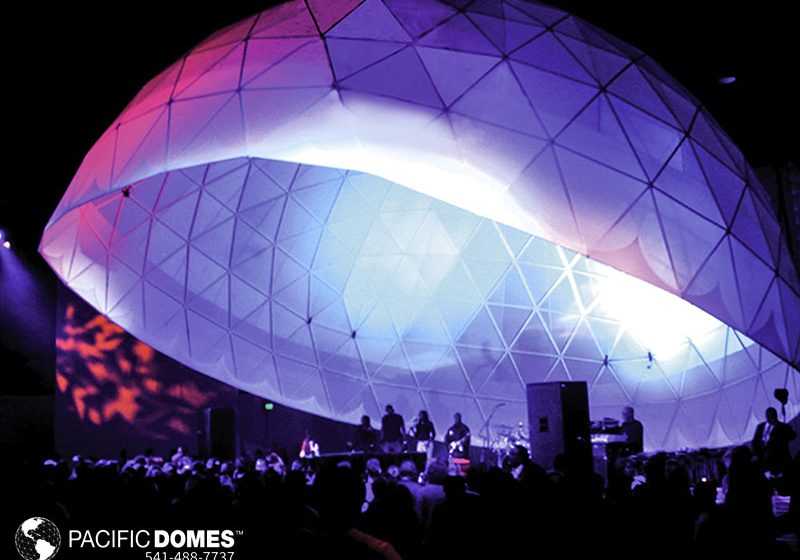 Leading the way in creating themes & bringing projections to life with team partners Obscura Digital and Vortex Immersion, Pacific Domes offers a rapidly deployable amphitheater dome that is a gorgeous work of geodesic engineering.