Pacific Domes of Oregon, builders of Innovative Trade Show Booths for Corporate Event Marketing, Expo Marketing Tents Efforts and Festival Dome Tents for Promotion.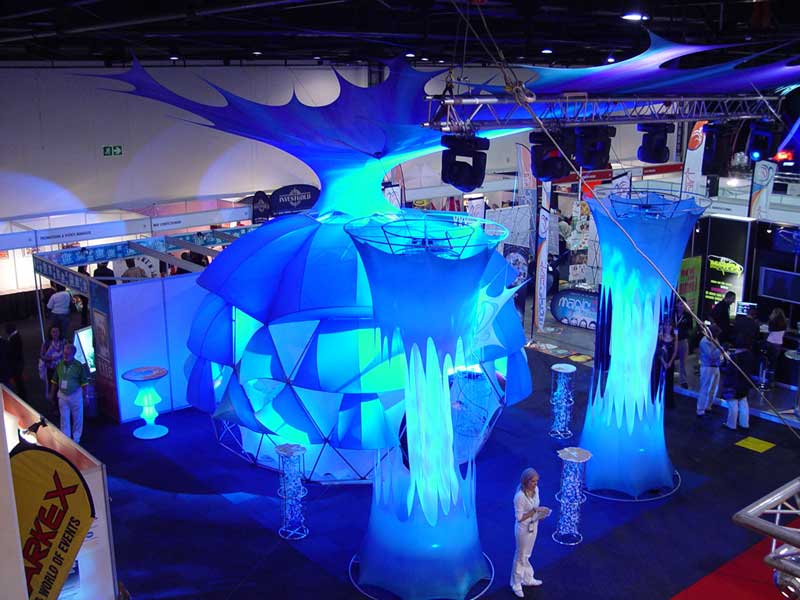 For the last six years 3D Deco has had incredible exhibits at the Markex Sandton Convention Center, the largest marketing and special events exhibition center in South Africa. 3D Deco rented the entire foyer of the convention center two years in a row.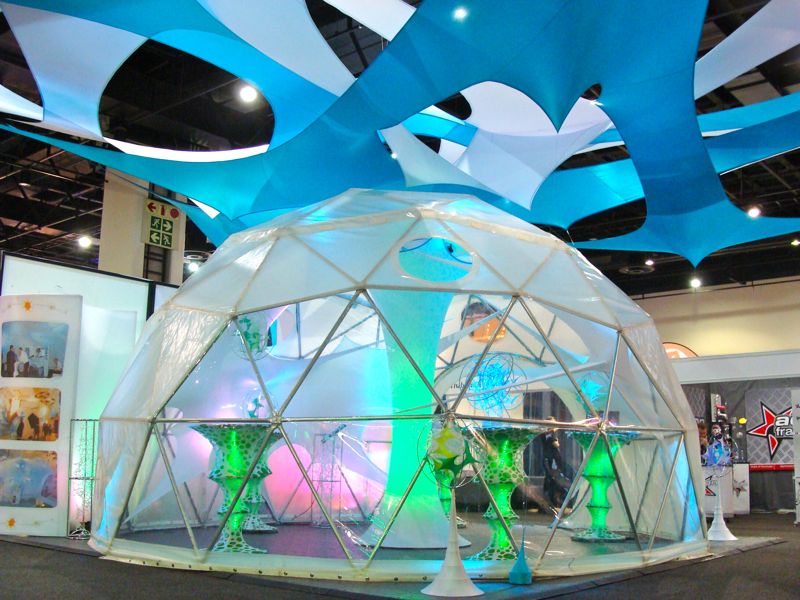 The geodesic domes seen in these photos won four out of six best Stand Awards. Event goers loved the domes; which were a nice chance from the square spaces our world consists of. The dome fabric is made completely of recycled material, which is stretched in the most exquisite 3D way.