Happy Place world tour continues in Toronto
Inner children unite!
Private Events
---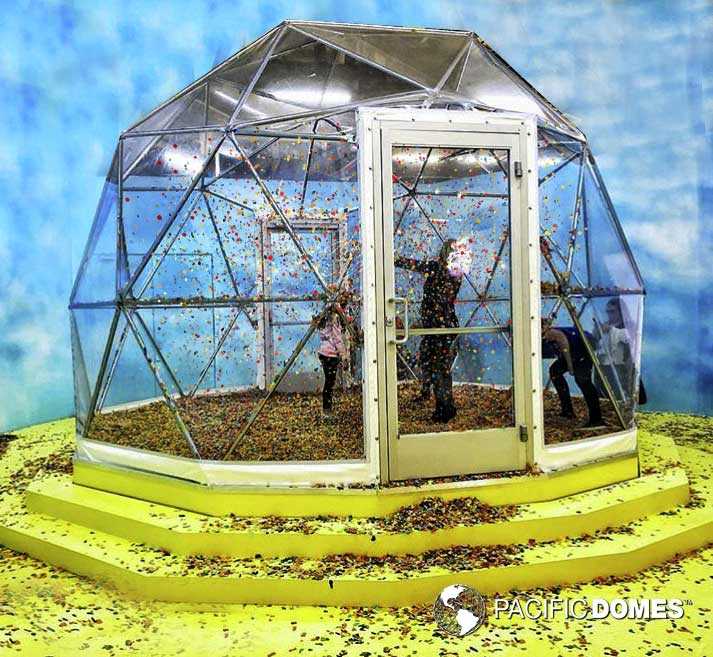 Toronto's New Happy Place
If you're in Toronto before January 6th, 2019, head over to the Harbourfront Centre to discover the latest installation of Happy Place – a sophisticated,  large-scale installation of unique and fun experiences including a custom geodesic confetti snow dome!
Happy Place popped-up in Los Angeles in November 2017 and in Chicago over the summer. Toronto is now the third stop on the happiness-spreading world tour.
Purpose made by Pacific Domes, the transparent Event Dome is built on a raised platform that houses a fan  to keep the confetti moving, with music playing to keep you moving! Or you can drop down and make snow angels!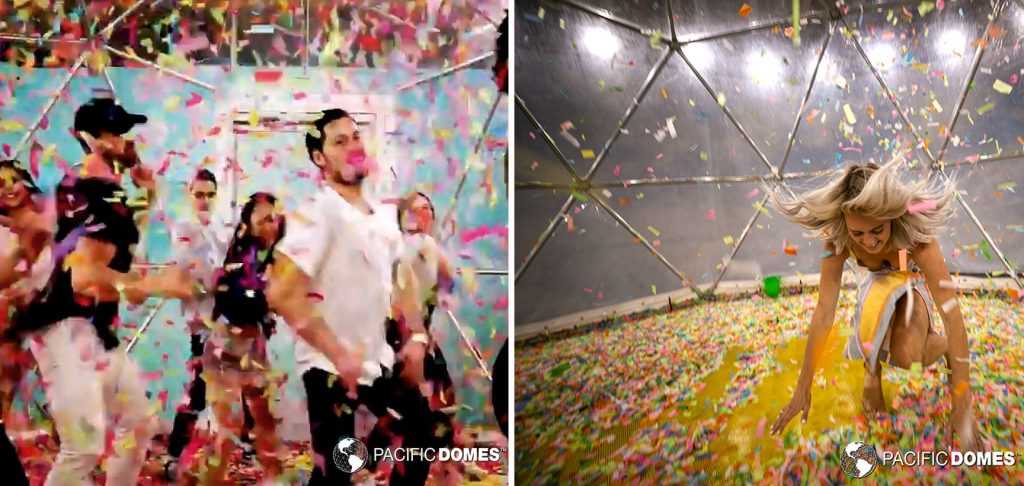 Unleash Your Inner Child
Once inside, your joyful inner child is whisked away through colorful mazes that lead to inviting, immersive multi-sensory rooms. You can expect to climb a giant birthday cake or jump off a larger than life rainbow into a pot of happiness.
You or your friends might just get lucky and leave with a special gift bag filled with all kinds of feel good, look good treasures designed to bring you continued happy moments!
Happy Place believes that when you smile, the whole world smiles back at you. That's why happy memories are best shared with friends and loved ones.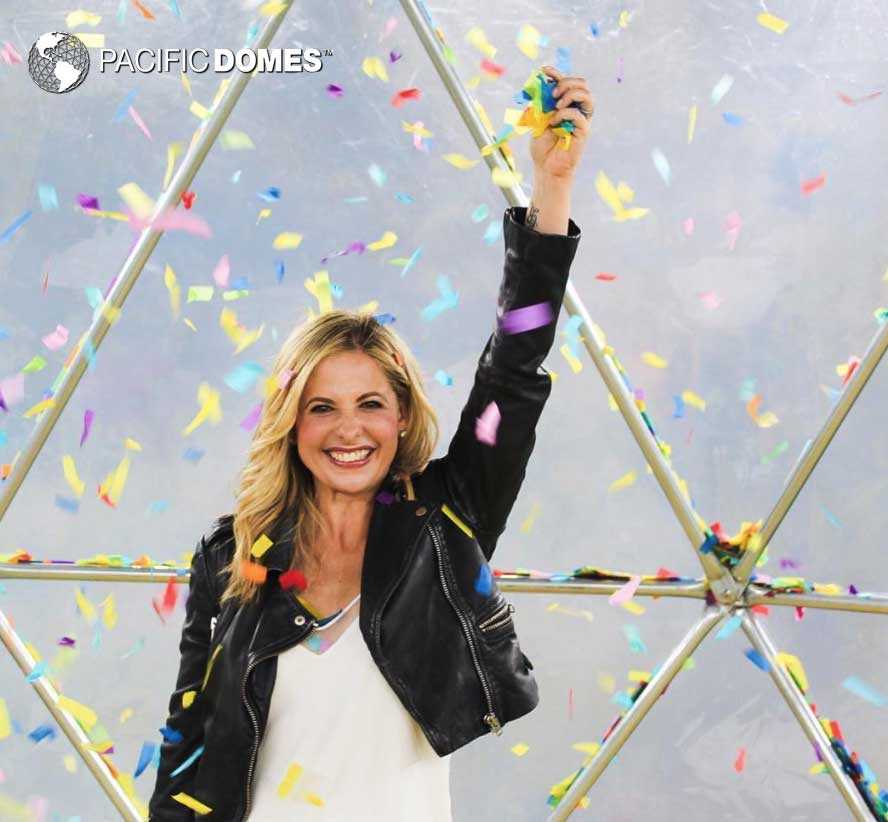 Book Your Private Holiday Event
Hosting a holiday event or special occasion?  Happy Place provides the funnest ambiance to make any occasion memorable. You and your friends are guaranteed to have a good time, and you're sure to leave with faces full of smiles!
Courtesy of Daily Hive, take a quick tour of Happy Place Toronto…