Pacific Domes of Oregon builds state of the art Geodesic Amphitheaters for formal projected presentations for use as Corporate Sales Presentations, Tradeshow Presentations and Immersive Environments for education and entertainment.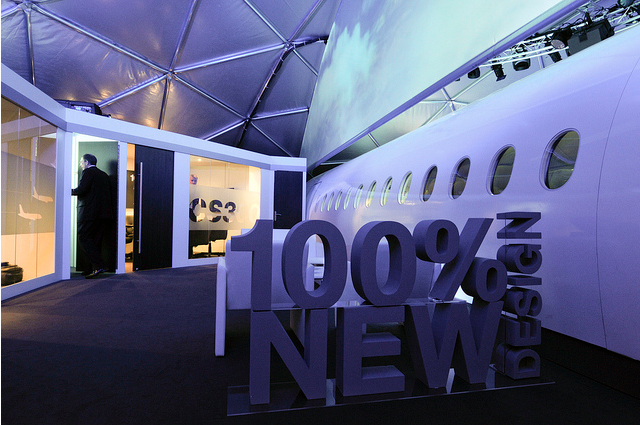 Mosaic Design and Bombardier gave their visitors a memorable multimedia experience at the 49th International Paris Air Show, while displaying their new CSeries aircraft in a Pacific Domes dome. The dome provided an open floor plan for the display and Moment Factory put on the multimedia projections, creating a fully immersive environment of light and sound. The projections displayed key messages on the fuselage of the new CSeries cabin and on a semi-circular screen connected to the dome.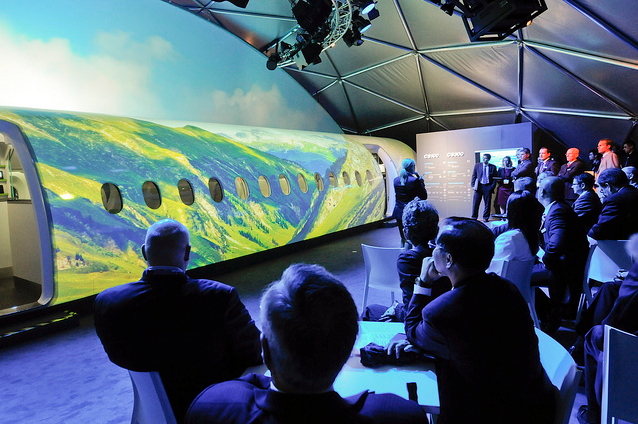 The Paris Air Show, the world's leading aviation and space event, took place at the Le Bourget exhibition center on June 20-26th 2011 in Paris, France and brought together all the industry's players worldwide to showcase the latest technological innovations.