Pacific Domes of Oregon, builders of Geodesic Domes for use as Outdoor Event Tents, Festival Dome Tents and Corporate Trade Show Booths in the USA.
Christmas came early this year for the town of Cardiff. The newest, and one of the largest shopping centre's in the UK, St. Davids 2 opened its doors to over 10,000 people on opening day. The development will bring new stores, cafes, bars, restaurants and luxury residential apartments to the heart of Cardiff.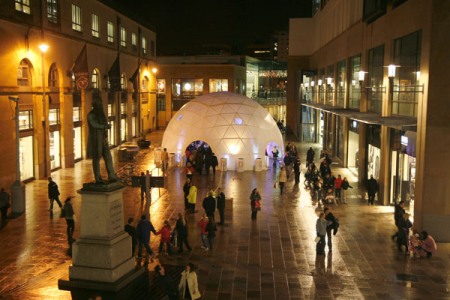 Element domes provided a 36ft dome to house 10 reindeers, the events team created a snow scape pen in which the public could come and experience the animals close up. The dome was placed right in the heart of Cardiff and stopped people in their tracks as they entered into the new complex.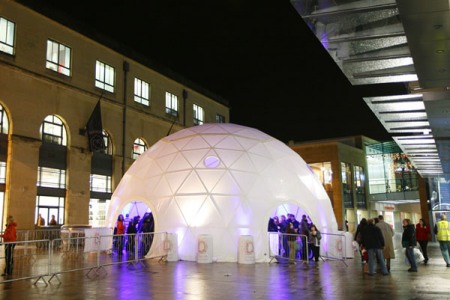 Overall, the clients were extremely happy and stated that the effect was perfect for the venue, location and purpose of the event.