How to Start a Glamping Business in 2021…
Start a Glamping Business — No prior experience needed.
"Turn your passion for the outdoors into a successful Glamping Business." — Pacific Domes
Did you know that your love of the outdoors can serve to inspire other Nature-loving spirits, like yourself? If you've been exploring ways to turn your passion for the outdoors ‒ and, at the same time, build connection with others who share your interests and zeal ‒ then, welcome to the thriving world of Glamping (glamorous camping).
Ecotourism glamping offers unique vacation experiences away from conventional hotel lodging. A glamping stay takes the 'rough-edges' out of camping by offering creature comforts, often with resort-style hospitality. It's all about the experience!
After being cooped up for months-on-end, people are ready to go outdoors and have some fun (while still complying with recent social-distancing measures). The pandemic-proof outdoor industry and its close cousin, the Glamping Industry, are exploding ‒ and, we're making a not too wild guess that it's primarily, due to Covid self-isolation that has left many of us needing to take-in some fresh outdoor air.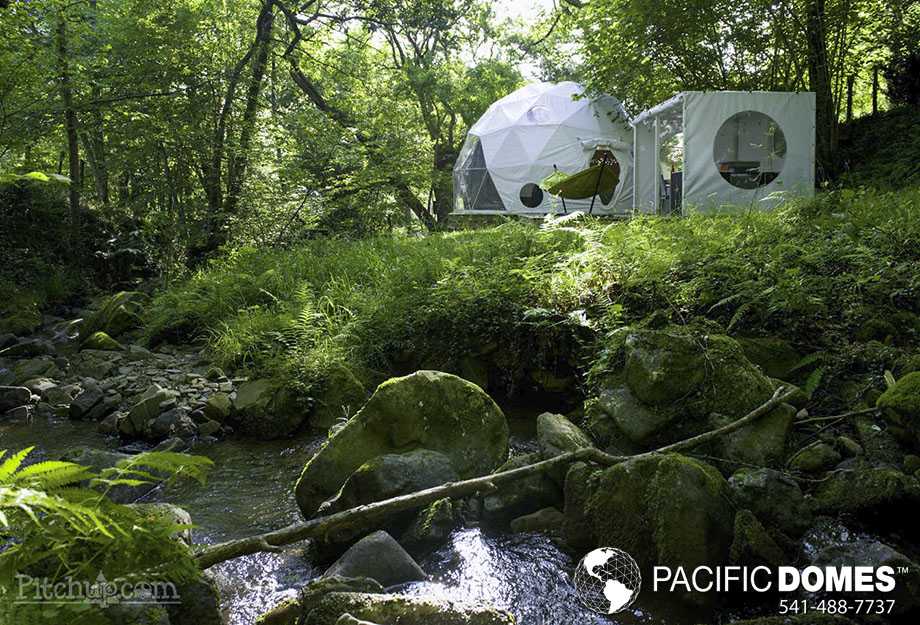 ---
---
"Now I see the secret of making the best persons. It is to grow up in the open air and to eat and sleep with the earth." ‒ Walt Whitman
---
You're selling the experience
Glamping attracts individuals pursuing a respite from their busy high-tech lives, those searching for an out-of-the-ordinary holiday, or vacation travelers seeking a peaceful Nature connection immersed in stunning views of the surrounding landscape. An ecotourism glamping biz can be a lucrative opportunity for outdoor enthusiasts to turn a hobby or outdoor skill into a side-income or scale into a full-time operation with minimal investment.
The timing is perfect, so why not seize the moment!
The best news is that the back-to-Nature glamping trend is currently experiencing challenges keeping up with public demand and it's not likely to go away soon. If this news gets you excited about expanding your horizons and creating an income-stream in the outdoor glamping niche ‒ let's go!
You have what it takes ‒ No prior business experience needed!
So, how do you start a glamping biz with no prior experience? First, let's address any concerns you might have regarding entrepreneurial skills. Although, thinking about starting a glamping enterprise without prior business know-how can be scary, everyday people all around the globe are proving that they can get started with a minimal investment and reaping lucrative rewards ‒ and, before you know it, you're up and running and reaping lucrative rewards. Ready to do a deeper dive?
If you can confidently Say Yes to a few simple questions, then, you have what it takes…
Do you enjoy creating community around your interests, hobbies and skills in an outdoor setting? Then, you have what it takes to create a successful glamping business.
Do you have a location in mind that's ideal for glamping? If you own land that you want to open up for others to enjoy; or, have access to land that can be optimized to create a glamping site, you're already ahead of the game.
Do you have the hospitality temperament to make guests feel welcome?
Last, but not least ‒ do you have the stick-to-it mindset that starting a glamping business takes? The reality is that, like any worthwhile entrepreneurial endeavor, it takes planning and a little bit of work along each step of the journey.

---
Glamping Business: Step-by-Step Guide
---
Step 1 ‒ Overview: Nature-Smart Glamping Business Model
How are ordinary people taking advantage of the Nature-Smart business model to create the perfect glamping getaway? First of all, by optimizing their unused space, purchasing land or converting someone else's vacant land into a private or semi-private glamping destination that attracts Nature-loving and adventuresome vacation travelers.
If you're excited about the opportunity of hosting a glampsite and you're ready to do a deeper dive, let's begin! This guide will provide you with some initial research-resource tools that you might want to familiarize yourself with.
Step 2 ‒ Initial Considerations
To begin, a glamping business uses various platforms and media to build an online presence. That said, don't think you have to go it alone.
This is where networking and finding mentors in your niche is key to ensuring your success. Take advantage of online resources and education to learn some practical skills to help grow your business. Listed below are some primary considerations and exploratory questions.
You'll want to…
Complete initial research and take good notes to refer to, as needed.
Jot down your questions and create a checklist along each step of your journey.
Spend time developing a clear road map. Sketch-out a business road map that you can later convert into a realistic business plan with or without the help of experts.
Explore the legalities of operating a glamping business.
Research spreading the word (aka Marketing).
Know your strengths and weaknesses so you can hire experts and employees to fill vital gaps.
When compared to the construction costs of building conventional lodging, the price tag would be prohibitive for the average person. The good news is that a glamping business doesn't have to cost an arm and a leg. You can get started on a shoe-string budget and scale-up as you grow your business.
Ongoing budgetary expenses may include supplies, food-menu services, laundry-cleaning, employee wages, utilities, property taxes, accounting services, insurance, maintenance and repair and more. Additional expenses may include added attractions ‒ such as, a luxury stay, spa packages, on-site activities, events, sight-seeing tours, excursions and expeditions etc. Again, be sure to set funds aside to cover unexpected expenses.
Brainstorming and researching a business name can be both fun and challenging. You'll want to do your due diligence and investigate name availability (along with any related trademarks) prior to registering your business name with both Federal and State offices.
If you plan to use social media platforms and create a website to promote your business, you'll want to secure your domain name. It's important to do this before someone else gets wind of it.
Creating a legal entity, such as an LLC or Sub-charter S corporation is foundational to building a glamping business ‒ it protects you from being held personally liable, in the event of any unforseens.
When it comes to permits, licenses and Certificates of Occupancy (CO's), each area has their own requirements ‒ you will want to investigate building codes and zoning requirement to avoid penalties down the road.
Acquiring business insurance is a must ‒ however, you don't have to bear the cost alone. Online booking sites often, include excellent guest insurance as part of their services (see below).
These days, creating a website is simple enough for the average non-techy layperson, but, don't let the lack of a website side-track you ‒ you can choose to add a website anytime, or not. That said, you may be pleasantly surprised that by doing a bit of online research, you'll discover a growing number of online booking sites offering to promote your glamping spot for a nominal fee. They do the work of spreading the word, so you don't have to. To name a few popular booking sites ‒ Airbnb, Glamping Hub and Hipcamp.
YouTube is a popular search engine (reaches a vast audience) where you can upload videos, promote your unique destination and add guest testimonials. You can also, showcase your glamping getaway on popular social media sites ‒ such as, Facebook, Instagram, Twitter, Pinterest and Linkedin; and, manage all your sites in one place with Hootsuite.
HubSpot offers a full platform of marketing, sales, customer service, and CRM (customer relations management) software ‒ plus, the methodology, resources, and support ‒ to help grow your business. You've seen those ads that display at the top of search results? If you're looking for fast results, you can consider launching an AD campaign, like Google Adwords, linking to your website, booking site or social media platform. Word of caution ‒ there's a learning curve and consulting with professionals could save you a bundle in the long-run.
Step 3 ‒ Designing the Glampsite Infrastructure
When it comes to designing the infrastructure for your idyllic glamping biz, you don't want to start off by letting budgetary constraints limit your ingenuity. This is where you want to just let your creative mind run free ‒ giving yourself permission to dream big. You'll be glad you did ‒ and, soon you'll be reaping the rewards.
What's the infrastructure look like? Take a few deep breaths and begin by visualizing and organizing the rudimentary steps; and, build on that ‒ then, create a working checklist.
Foundational Prerequisites:
• Land • Shelter • Access to Utilities • Tent Foundation • Living Area • Bathroom/ Kitchenette/ Bedroom • Appliances/ Furniture/ Furnishings • Anything else you might wish to add – such as, Outdoor Living Space
Take time to visualize and sketch the pros and cons of your chosen location. Plan and sketch out your lodging, one room at a time by referring to the foundational prerequisites.
We've made it easy for you to accelerate the process. We hope you'll find our study guides useful in jump-starting your journey. Here's some of our favorite guides:
Step 4 ‒ Choosing the right shelter option
You will want to explore the various types of tent shelters available on the market and consider your long-term investment. A wise investment isn't always the least expensive ‒ it's a product that's durable, easy to set-up and use, relatively, easy to maintain-repair ‒ and, saves you issues down the road.
Take into account the terrain, as well as, climate and weather extremes. In addition to creature comforts and a chic hospitality style, lodging guests look for features that make it easy to maintain optimal temperatures ‒ such as, ventilated windows in spring-summer and a safe tent stove in fall-winter.
What are the services and amenities that you will offer? You'll love collecting a few design ideas from our Interior Dome Design Guide ‒ includes video tour.
When you're ready to fine-tune your choice, you'll want to configure your dome and acquaint yourself with dome features and accessories. Be sure to visit our online store for sizes and prices.
Step 5 ‒ Crystalizing your dream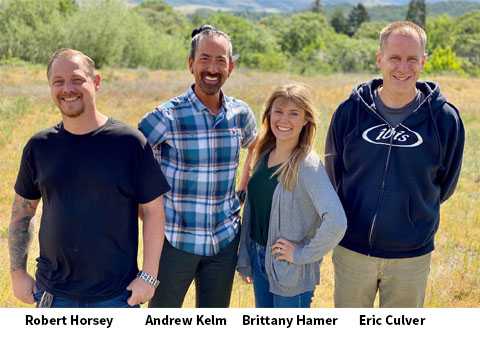 Congratulations! You've arrived at the final step! You've explored the steps listed above and you're ready to commit to the journey of crystalizing your dream. This requires taking action ‒ going from the starting-line to the finish-line and turning your dream into a reality. We're here to help ensure your journey is a success.
Give our friendly Sales and Customer Support team a call today!
---