The Superiority of Geodesic Event Tents
Projection Theater's Immersive Environment
Current Inventory – Event Tents for Sale
---
Proudly made in the USA, Pacific Domes has designed and custom engineered event domes since 1980. Several Fortune 100 companies number among our satisfied event and projection dome clients.
Geodesic Event Tents are Superior Event Venues
Engineered strength, free-standing rigidity and extreme weather resistance
Rapid deployment with high portability on any terrain
Rapid and easy set-up with small crews and minimal tools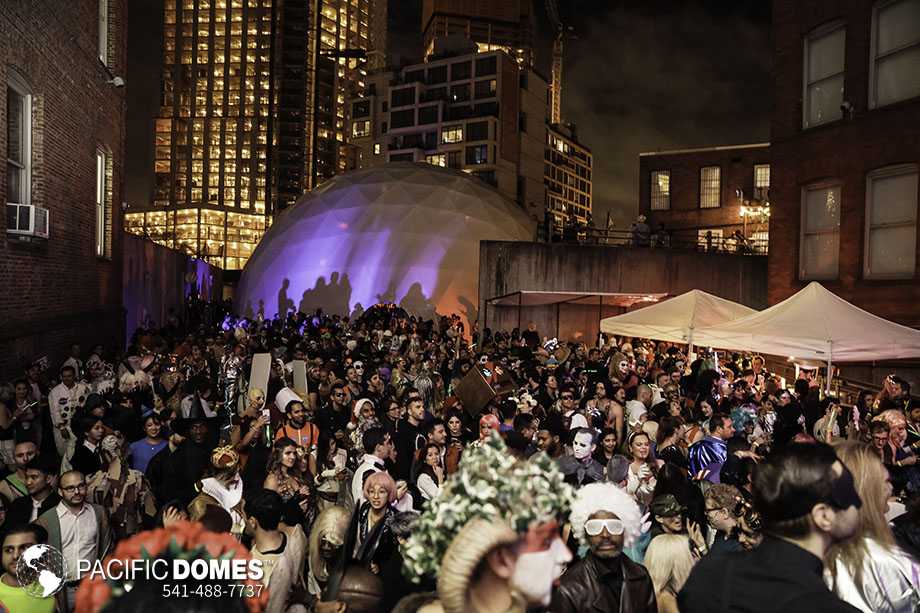 Geodesic Event Tents Become Destinations
Unique high-impact structures that rise above
Outstanding in daylight and illuminated beacons at night
Become landmarks, and meeting points
Geodesic Event Tents are Branded Place Makers
Provide large-scale canvases to showcase brands, products and promotions
Printed, illuminated, projection mapped with filmed and/or animated content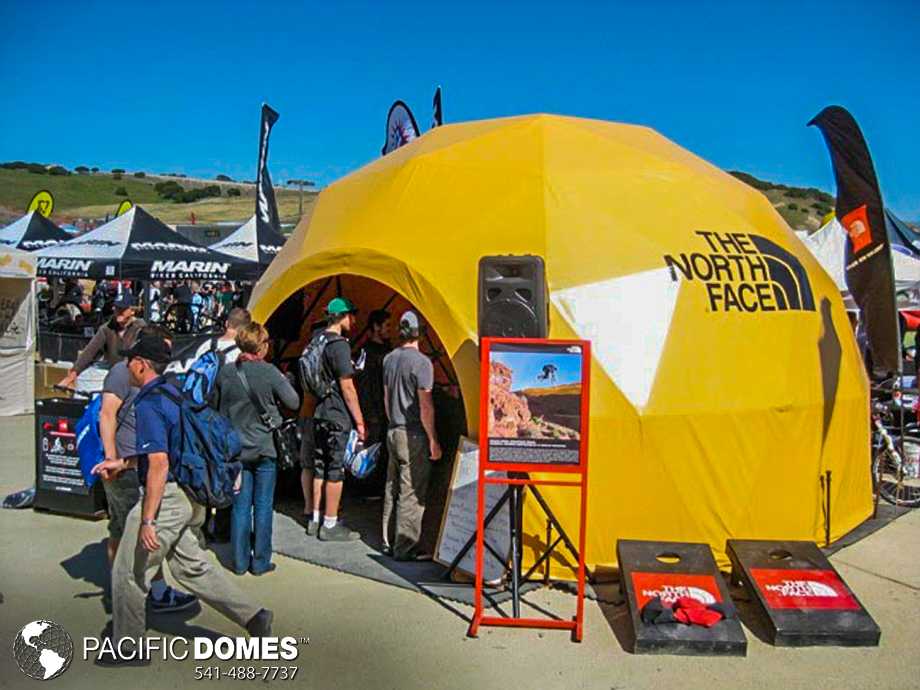 Projection Theaters are Ideal Virtual Reality (VR) Environments
Deliver completely immersive experiences and environments
Seamless 360° domed screen
From intimate corporate events to projection theaters for 100's of seated guests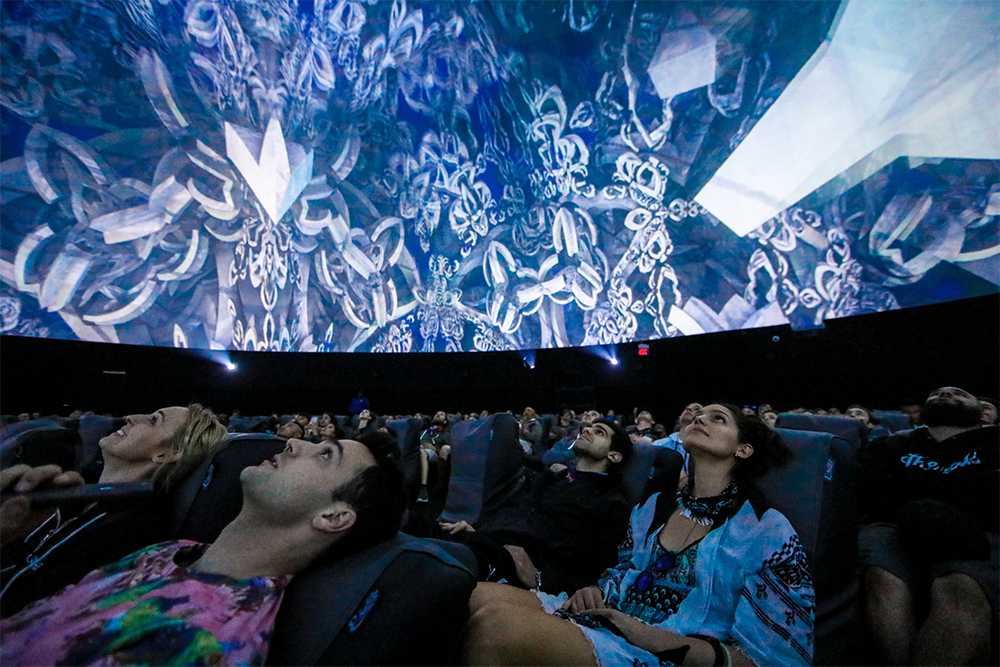 Pacific Domes set the industry standard for excellence in Event Tent design, manufacture and execution. The experienced Pacific Domes team will answer your questions as to pricing for sales or rentals, equipment rental, heating and air conditioning needs, flooring solutions and projection needs, as well as address the logistics of dome installation and take-down. From concept to completion, trust Pacific Domes.
Current Inventory of Event Tents for Sale
In addition to providing custom solutions, Pacific Domes maintains inventory of new and carefully used geodesic event tents for sale; our current inventory includes:
16′ Event Dome: new
20′ Event Dome: new, 8 units
30′ Event Dome: carefully used, great condition
50′ Projection Dome: carefully used, great condition
60′ Projection Dome: carefully used, great condition
80′ Amphitheater: carefully used, great condition
More information, including pricing here…