---
"How to Prepare Your Dome for Winter"
Life in an ecoliving dome home is a thrilling prospect, yet many individuals hesitate when they imagine waiting out the frigid winter months in a fabric-covered dome. But, did you know that geodesic domes are designed to hold snow, wind and rain, ranking them among the greatest engineering accomplishments known to man?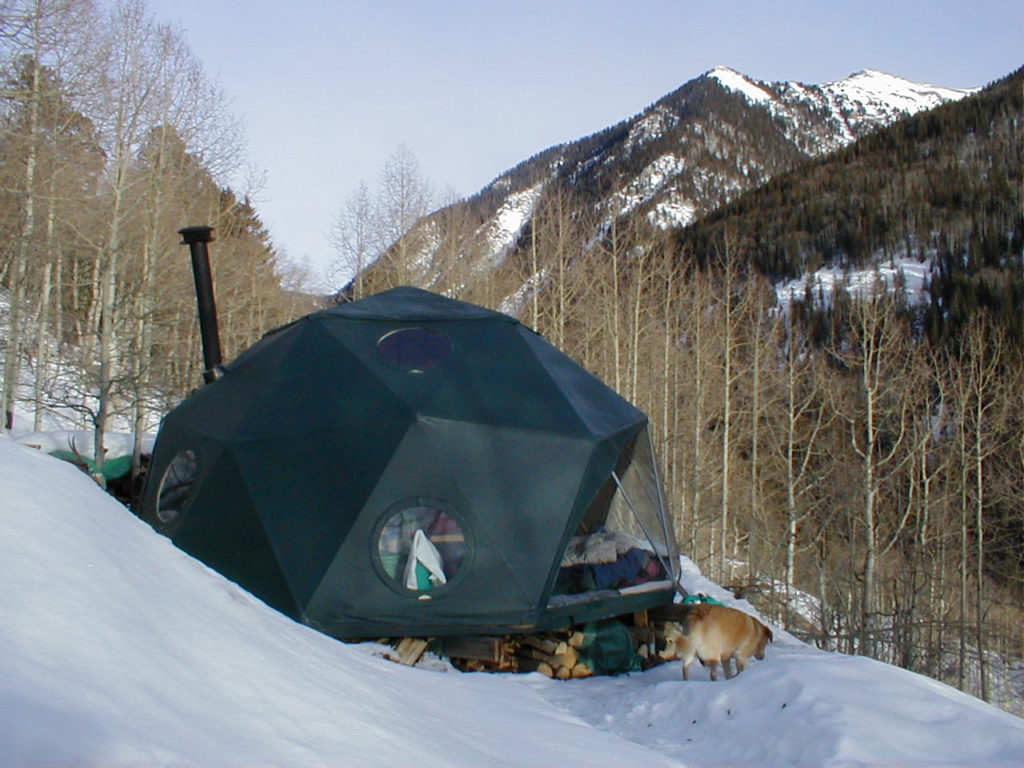 ---
Dome home shelters and basecamps can be found in some of the coldest regions on earth, from the snow-capped alps to the remote arctic and Alaskan tundras. Pacific Domes brings over 40-years of industry expertise in designing structurally engineered-frames capable of supporting heavy snow loads and withstanding up to 120-mile per hour winds.
Winterizing your geodesic dome
Over the years, Pacific Domes has developed innovative ways of insulating and outfitting domes for extreme winter conditions – with insulated covers that ensure a dome is as cozy as a ski cabin.
Dome home covers: Winter liners contain layers of Thinsulate™ wedged between vinyl with remarkable insulative capabilities. Additionally, Pacific Domes offers Reflectix® insulated liners for added protection from EMF. Combined with a wood stove or radiant floor heating, you'll be able to heat your dome and melt the snow from its cover in a matter of minutes!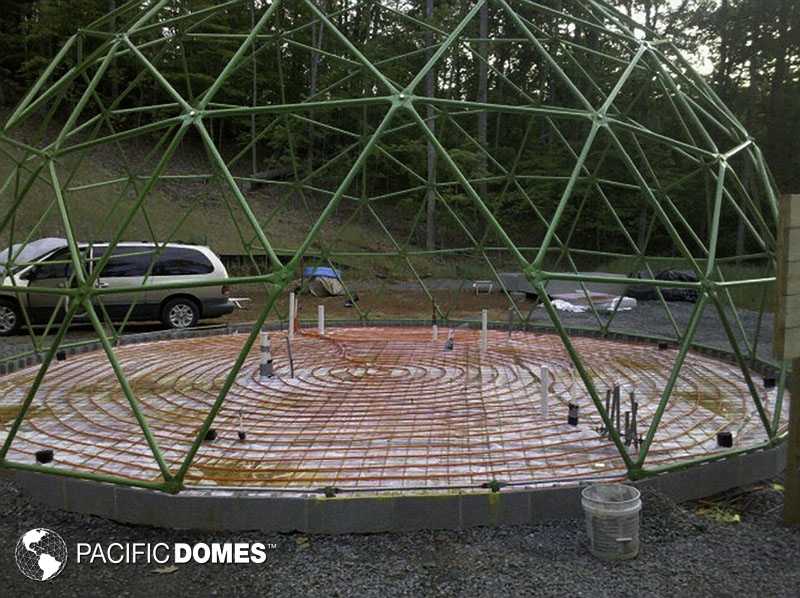 Radiant Floor Heating
People always ask if radiant flooring is worth the investment. The answer is that it depends on where you are located. It doesn't make much sense to use radiant flooring in areas that don't get very cold during winter months.
If you're located north of the Mason-Dixon line in someplace like Idaho, radiant flooring can make a big difference. Tosh, Raj Yoga LLC, conducted a simple thermal test to see if the radiant flooring install was effectively heating a large dome. And, Tosh made a YouTube video, "Dome Home with Radiant Floor Heating – Can it Hold the Heat?". If you go in @approx. 8-minutes, you will observe sufficient proof that the dome is still staying warm during the early morning hours.
A shelter for all seasons
You can live all year long in a Pacific Dome. Even in the harsh winter cold, living in a Pacific Dome can be a warm place to live.
Environmentally conscious consumers, eco-resorts and glamping retreats incorporate our Dome Homes because of their many outstanding features. We invite you to explore our Knowledge Base of FAQ's and How to Guides to learn more about our dome homes and services.
---
Pacific Domes of Oregon, manufacturer of the best Geodesic Dome Homes in the industry. With over 40-years of industry expertise, Pacific Domes builds custom Dome Houses, Glamping Huts and Eco Resort Shelters for off the grid living, eco-tourism adventure or a sweet second home / cabin in the woods!

---