Custom, one of a kind Wedding Tents and Wedding Dome Shelters for that one of kind, once in a lifetime moment.
Pacific Domes of Oregon, leading manufacturer of Festival Tents and Wedding Dome Tents for over 36 years. Trust in the leader to provide an unforgettable event under a Geodesic Dome!
One of life's big moments has arrived. After months of anticipation and planning all the guests are seated and the destined couple is standing together about to be united in holy matrimony.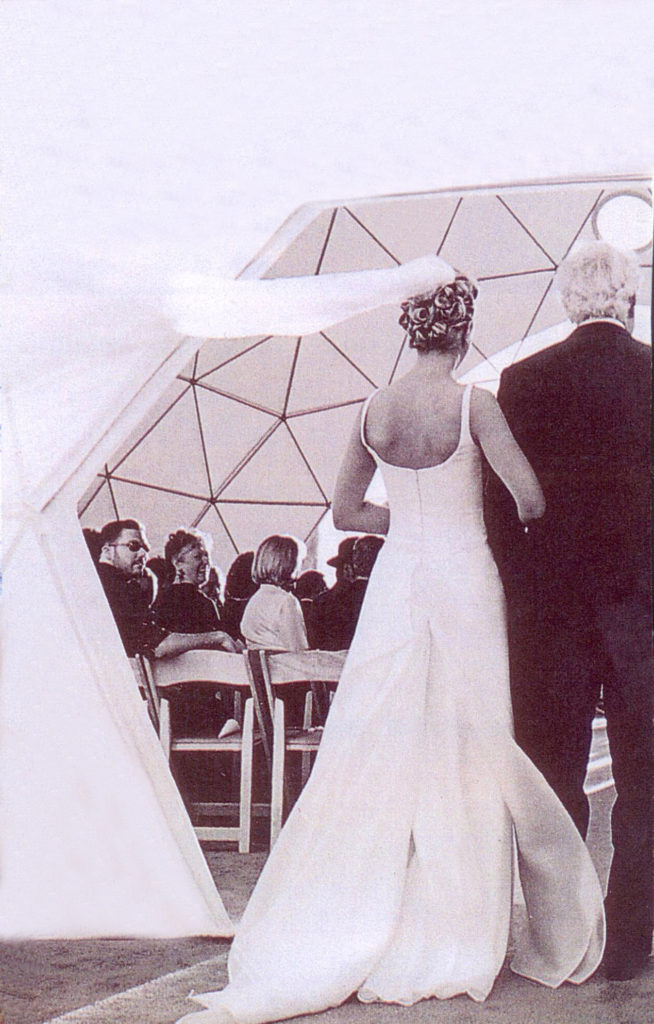 Similar to a church or temple, a dome provides guests with a comfortable and divine space to observe the wedding, while enjoying the privacy and aesthetics of the surrounding walls and windows.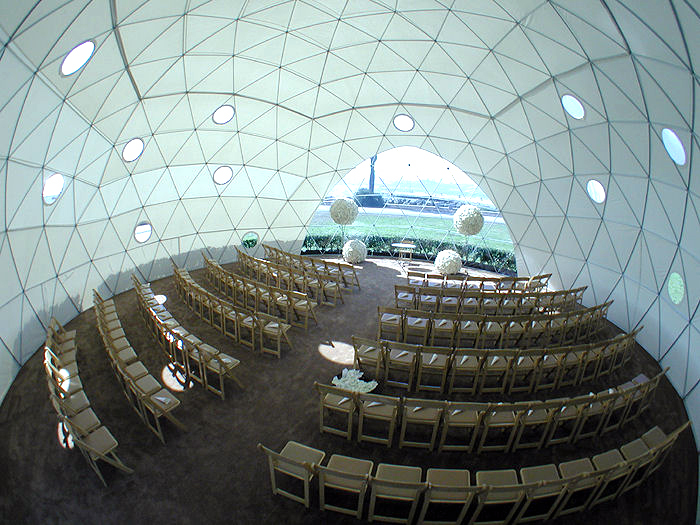 The unique character and strength of the dome makes it easy to incorporate a plethora of styles. Our optional, custom mosque window design will complement any traditional or non-traditional setting, while the frame serves as a sturdy place to hang flowers, lights, banners and many other wedding decorations.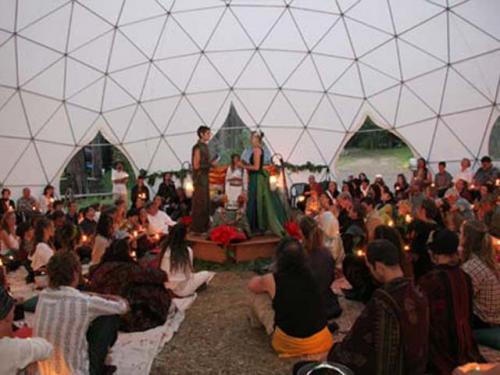 Whether you're the bride, the groom, a family member or guest a wedding is a celebration for all involved. With a Pacific Domes Wedding Dome we can help make that special day be forever nestled in the heart!