"A fun-filled way for kids to develop hand-eye coordination ." — Pacific Domes Inc.
Kids climbing a ropes course geodome at a neighborhood playground invite social interaction, while providing hours of playtime and beneficial exercise. Geodome jungle-gyms soon become a favorite hangout for peers to hone their skills.
Playground Climbing Gyms
With community-based participation at its core, the art of Placemaking can be defined as "creating uplifting public places that connect us to each other and nurture health, happiness and well-being."  What better place to start than with neighborhood playground parks and gardens, where recreational activities bring families and communities together?
Placemaking for People, Animals and Community Connection
Strengthen your neighborhoods' 'sense of place' with interactive playground dynamics centered around courtyard plazas bounded by living gardens and nature sanctuaries. Young energetic children build muscles, develop critical life skills and gain self-confidence thru playful dynamics that optimize the benefits of exercise.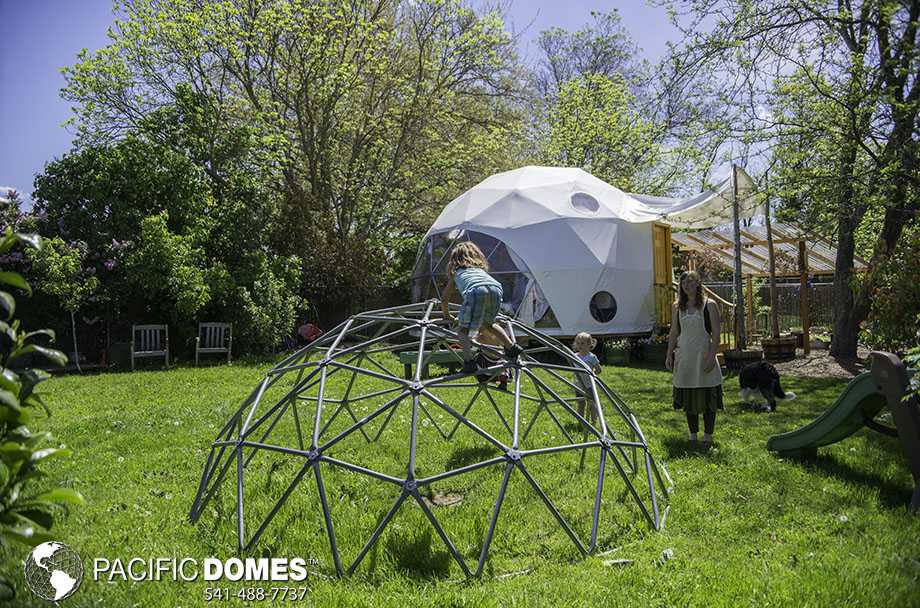 Health researchers are rediscovering numerous health benefits attributed to outdoor play! A 'consensus report' by an international group of experts studying the value of exercise in school-age children states, "Physical activity before, during and after school can boost brain function, cognition and scholastic performance."
Those same experts agreed that the health benefits extend to the psychological and social realm.  "Exercise will clear their heads, help them make friends, and help them feel more confident around their peers, coaches and other adults."
For parents raising families in this device-driven digital age, persuading your kids to play and exercise outdoors can be challenging. However, Jungle-gym climbers are a great way for childhood education to begin early by getting toddlers and children into the habit of a daily workout. 
From toddlers to teens, geodome climbing gyms come in a range of scaled heights and sizes designed for all age groups. And, when it comes to safety, the structurally superior geodome climbing gym is a safer alternative to traditional monkey-bars. According to hospital statistics, 20% of playground injuries are linked to monkey-bar-related accidents.
Siskiyou School Playground Dome (1:39 min.)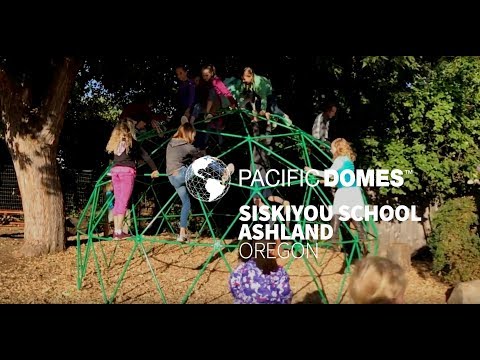 Prefab geodesic-engineered dome kits combine the unsurpassed strength of the geodesic dome with the adventure of a ropes challenge course.  Geodome Rope Courses  are proving to be among the most fun-filled and relatively safe leisure time activities positively impacting the planet with a light eco-footprint.
A one-of-a-kind Geodome Rope Course Challenge can stretch 44 feet across and rise to a height of 37 feet, simultaneously accommodating high and low level courses occupying the same interior space of the dome. The Geodome Rope Course Challenge  is a unique attraction that can be set up either indoors or outdoors and are perfect for family entertainment centers, recreation parks or special events.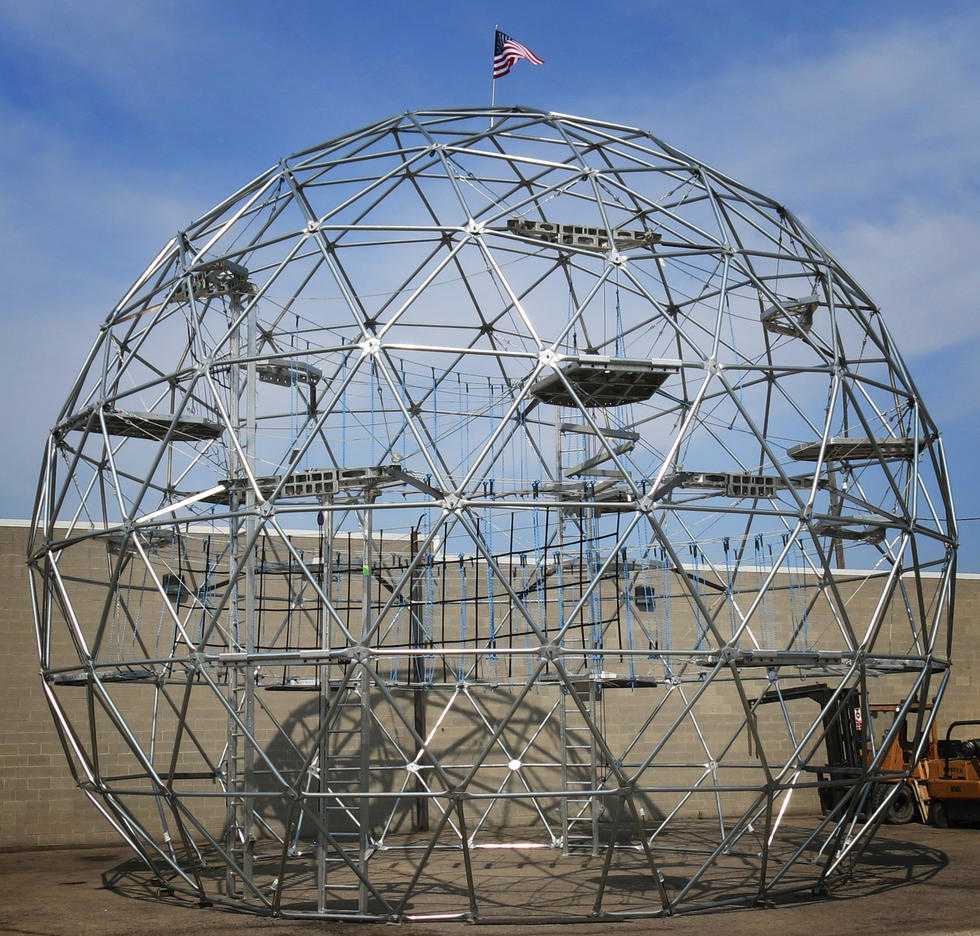 Move over, skateboards, and make room for the ultimate DIY climbing gym. The larger dome climbing gyms can be retrofitted with fancy aerial equipment and adventure gear, such as performance belts, ropes courses and zip lines. 
The Revival of Urban Placemaking
Placemaking is concerned with human connections that build healthy, thriving communities. The global Placemaking Movement  is sweeping away the old model that 'common spaces' belong to no one.
Re-claiming ownership of public spaces by re-designing urban spaces that foster a sense of community, locals are empowering each other to rethink our children's future. Today's placemaking represents a comeback to a basic human sense of belonging, thereby strengthening community bonds with renewed vision and sense of purpose.
Transform Space into Place (8:59 minutes)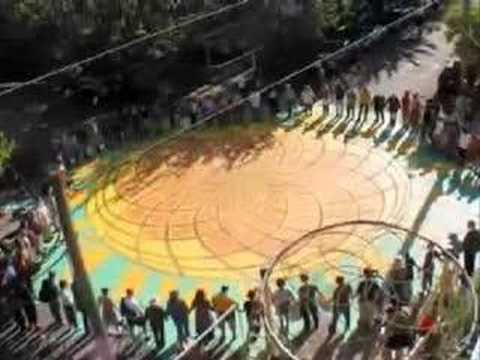 Pacific Domes Has Your Safety in Mind 
Field-tested to withstand the test of time, Pacific Domes' commercial-grade geodome climbing gyms and ropes course geodomes exceed the highest industry standards. Formed by inter-connected triangles, dome climbers remain rigid and stable under the challenge of constant use and abuse.
If you're in the market for playground structures, you'll be pleased to know that Pacific Domes' climbing gyms are proudly manufactured in the USA from premium U.S. galvanized steel. Frames are custom color powder-coated, staying cool to the touch in full sun. Covers can be ordered to create an enclosed space and transform the climbing structure into a playhouse or fort.
If you enjoyed our kids playground climbing gym post and want to learn more, be sure to visit Pacific Domes' Playground Gallery for additional inspiration.