Happy Glamping in a Zen Dome Cabin
If you like to cook, hike, swim, visit farmers markets and be surrounded by animals, Dome Glamping in the Catskills via Airbnb belongs on your adventure list! The GeoDome Farm in Upstate New York is nestled in the rural community of Woodridge in Sullivan County, close to Bethel Woods, the Catskill Park, Neversink Unique Area and Sam's Point.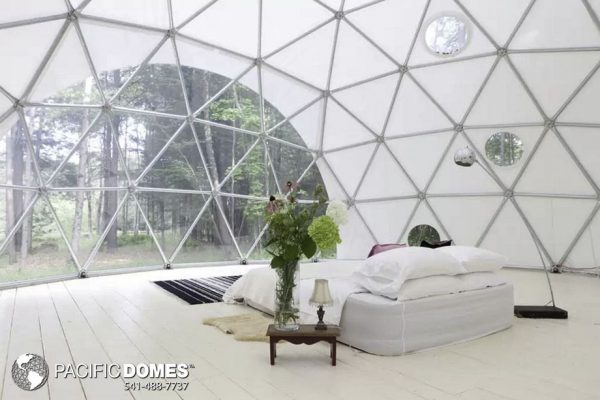 But the Catskills GeoDome Farm is hardly the only option when it comes to Dome Glamping. More and more entrepreneurs are becoming hip to a worldwide burgeoning interest in Glamping and there are a number of off-the-beaten-path glamping retreats popping up to offer unique one-of-a-kind opportunities to experience Nature, Adventure and Eco-tourism travel worldwide. Discover for yourself why Zen Dome Cabins have become such hugely popular eco-lodging destinations with Airbnb and beyond.
Nestled amidst some of the most breath-taking serene and scenic wonders on the planet, sustainable, low-impact Zen Dome Cabin retreats are among the most memorable highlights of any dream vacation. Visit DomeGlamping.com for more info!
Sustainable, Low-impact Eco-Tourism Retreats
Zen Dome glamping cabins are about getting more folks outdoors to reconnect with nature and experience their true essence. Nature's pristine lands deserve to be treated with respect by building sustainable architecture that exerts a soft eco-footprint.
That being said, trend-setting Zen Dome cabins are designed for low-impact stewardship. Zen Dome cabins combine the geodesic patterns found in nature with the warmth and ambiance of a safe and energy efficient environment.
"I Love Glamping in a Zen Dome Cabin"
World-renowned Eco-Resorts and Retreat Centers have relied on Pacific Domes' 35 plus years of industry expertise to create opulent vacation environments that help provide travelers the experience of a lifetime. Zen Dome glamping get-away packages are now numbered among the world's most popular eco-hotel destinations and Pacific Domes luxury glamping Zen Dome cabins are featured among the 10 top resorts in the world.
Glamping enthusiasts are pleased to discover their favorite creature comforts and amenities in a sustainable and eco-friendly retreat, and entrepreneurs and learning to capitalize on the industry's growth trends by turning their rural lots into unforgettable destination getaways.
What's your favorite travel destination on the planet? Do you enjoy lush tropical jungles and island resorts? Do you relish the idea of Alpine mountain skiing or dream of an African Safari? EcoCamp Patagonia is sure to inspire your next dream vacation…
Eco Secrets of One of the World's Most Sustainable Hotels: EcoCamp Patagonia (9:13 minutes)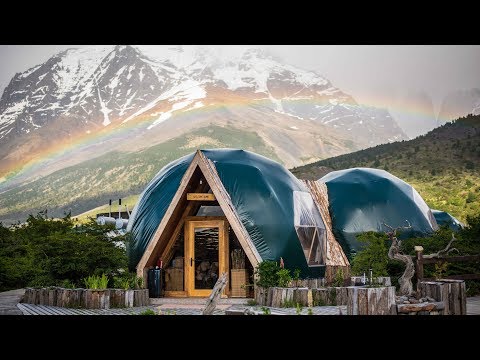 Or maybe you can envision yourself as a Glamping Entrepreneur, reimagining your land holdings as money making assets with the help of Glamping Domes.
So, now that you're feeling inspired, be sure to visit Pacific Domes to learn more about Glamping Domes and other fabulous Zen Dome glamping destinations. Offering limitless opportunities for eco-adventure travel: Dome Glamping