"Learning Gardens are outdoor classrooms, engaging learning environments where kids learn about math, science, entrepreneurship, and above all else, real food." ― Kimbal Musk, Co-founder & CEO of Big Green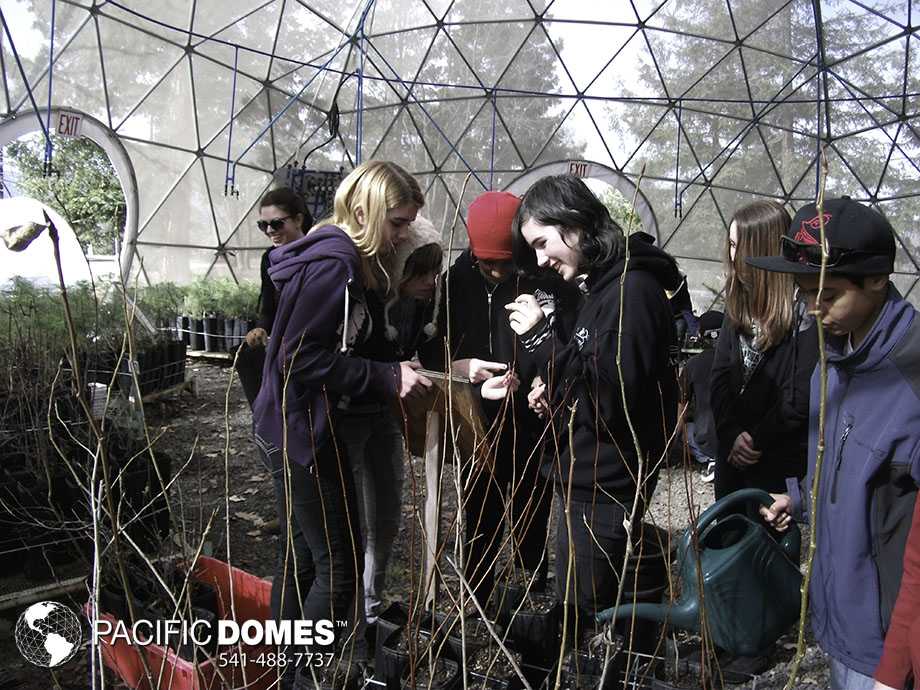 "Our results speak for themselves —98% of teachers agree that Learning Gardens increase their students' knowledge of healthy foods, and 93% tell us that their students participate more in the Learning Garden than they do in the classroom." ― Kimbal Musk, Co-founder & CEO of Big Green
For parents raising families in this device-driven digital age, persuading your kids to spend time outdoors can be challenging. Oftentimes simple solutions are best. The Learning Garden introduces simple solutions to get kids to love spending more time outdoors, and kids learn that real food tastes good, too.
The Learning Garden
The Learning Garden Kitchen Community (recently renamed 'Big Green') has been transforming over 405 urban schoolyards in U.S. cities since 2011. Part-playground, part-outdoor-classroom, Learning Gardens serve as spaces where students learn about the science of growing fruits, veggies and so much more.
Because each school and community is unique, the Learning Gardens are customizable. Designed for each school, they provide vibrant gathering places, bursting with life, while helping kids rediscover their innate connection to Nature.   Read more…
Introducing Big Green Learning Gardens (1:00 min)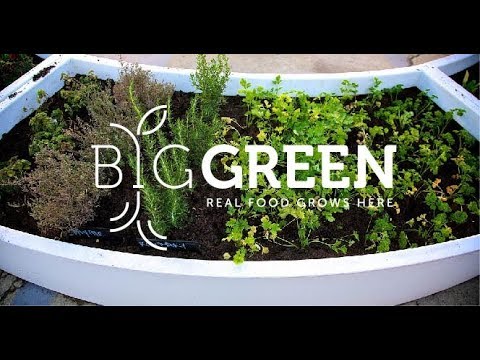 Green Learning Garden Impact Map (3:02 min)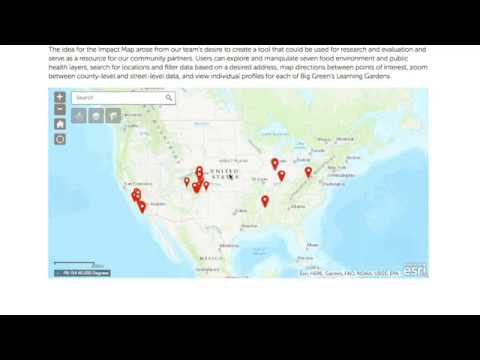 What Exactly is Nature Deficit Disorder?
According to Richard Louv, who coined the term in his best-selling book "Last Child in the Woods… Saving Our Children from Nature-Deficit Disorder," the best definition came from a 4th grader in San Diego: "I like to play indoors, 'cause that's where all the electrical outlets are."  In short, Environment minus Nature = Nature Deficit Disorder.
Richard Louv also coined the term "Nature Smart" and sparked a global movement. Here's what this visionary author had to say…
"The future will belong to the Nature-Smart ― those individuals, families, businesses and political leaders, who develop a deeper understanding of the transformative power of the natural world, and who balance the virtual with the real. The more high-tech we become, the more nature we need." ― Richard Louv
The Nature Smart Education Dome
The American Institute of Architects calls the geodesic dome "the strongest, lightest and most efficient means of enclosing space known to man." Nature's perfect structures, futuristic-looking geodesic domes have heralded a new day in green-building architecture with their ability to withstand hurricane force winds, earthquakes and other extremes in nature.
The Nature Smart Education Dome at Coyote Trails School of Nature in Medford, Oregon, provides experiential nature education to all age groups. The open floor plan and vaulted ceilings of their dome offer a warm and uplifting sunlit learning environment.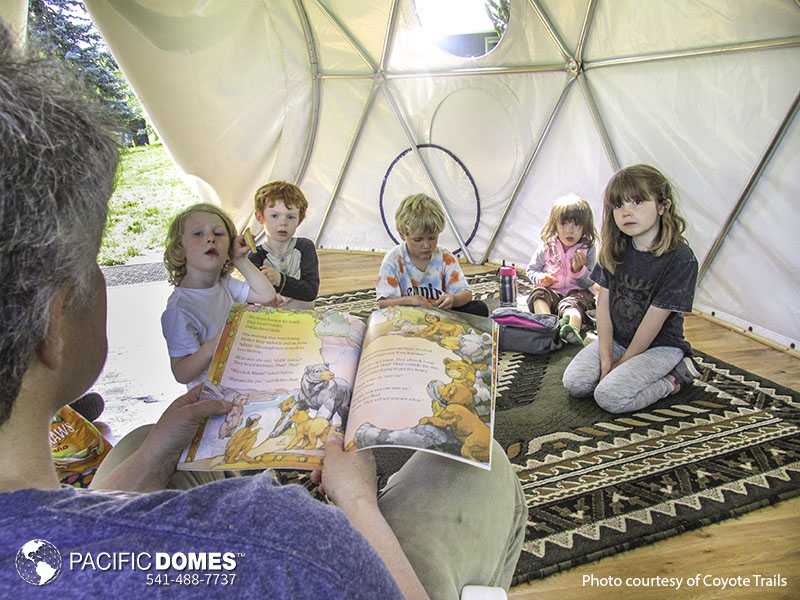 Climbing Domes
There are numerous health benefits attributed to outdoor play! A consensus report by an international group of experts studying the value of exercise in school-age children states that physical activity before, during and after school can boost brain function, cognition and scholastic performance.
The same experts agreed that the benefits also extend to the psychological and social realm: exercise will clear their heads, help them make friends, and help them feel more confident around their peers, coaches and other adults.
Field-tested to withstand the test of time, Pacific Domes' commercial-grade dome climbing gyms exceed the highest industry standards. Formed by inter-connected triangles, dome climbers remain rigid and stable under the challenge of constant use and abuse.
If you're in the market for play structures, you'll be pleased to know that Pacific Domes' climbing gyms are proudly manufactured in the USA from premium U.S. galvanized steel. Frames can be powder-coated in custom colors to keep frames cool to the touch in full sun exposure. Your jungle gym becomes an all-weather play house with an optional dome cover.
Uses for Nature Smart Education Domes 
There are many innovative uses for portable Nature Smart Education Domes.
Here's just a few ways that prefab Nature Smart Education Domes are being used:
Outdoor Camps & Learning Programs • Pre-Schools & Schools • Nature Centers
We're Here to Help
If you would like more information on portable geodesic-engineered building systems for Nature Smart Education, be sure to visit Pacific Domes. Pacific Domes' friendly and helpful staff is there to discuss your needs, so you have the best experience possible.