"The future is a choice between Utopia and oblivion." — Buckminster Fuller
Terraforma (short for terraformation – planetary engineering) is literally defined as "Earth-shaping" – terraforming Earth's atmosphere, temperature and ecology. Global Biosphere Projects demonstrating sustainable and regenerative solutions, aim at restoring a balanced ecosystem that sustains, supports and preserves the natural world and its biological life forms.
An important distinction is that terraforma, the process of consciously modifying Earth's biosphere with the goal of creating a habitable and sustainable ecosystem, can either be accomplished in co-operation with Nature or through artificial geoengineering. It's imperative that we choose wisely. Do we wish to  create a paradise on earth or risk further weakening of earth's delicate ecosystem?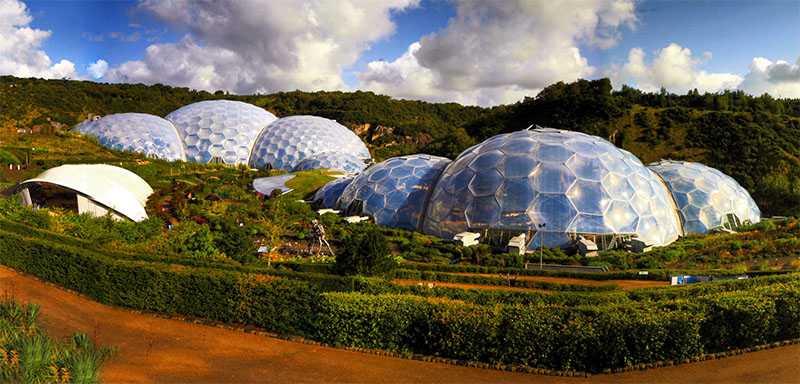 "The Eden Project is an educational non-profit platform that connects us with the natural world and each other by exploring how we can work towards a better future. Here, nestled in a huge crater, stand massive monolithic Biomes, housing the largest rainforest in captivity, stunning plants, exhibitions and stories, which serve as a backdrop to striking contemporary gardens, summer concerts and exciting year-round family events."
Prelude to Global Extinction
"Humanity needs to address anthropogenic population extirpation and decimation immediately. The population extinction pulse we describe here shows, from a quantitative viewpoint, that Earth's sixth mass extinction is more severe than perceived when looking exclusively at species extinctions." ― Gerardo Ceballos, Stanford Research (7-10-17)
Scientists warn that there have been 5 previous mass extinctions on the planet and that the 6th mass extinction is happening now. The Holocene Extinction, otherwise referred to as the Sixth Mass Extinction (Anthropocene Extinction), is the ongoing extinction event of species – mainly, as a result of human activity that seems to have lost its innate connection with the natural world.
Why the Focus on Terraforma? 
We don't need scientists to tell us what's causing the 6th mass extinction. Since the advent of the Industrial Age, earth stewardship has been on a downward spiral. But, what we humans have done as stewards of this garden planet, begs the question, "What are we going to do about it"?  
We are reminded of Albert Einstein's timeless quote: "The definition of insanity is doing the same thing over and over, expecting different results." ― Albert Einstein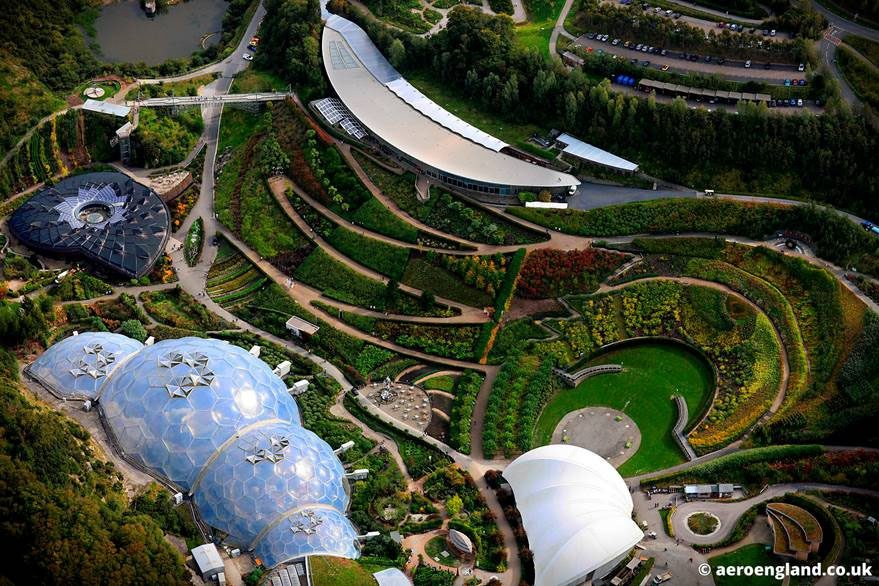 Terraforma – Solutions to Global Extinction
The 'How to Manual' −  "How to Terraform Planet Earth with Sustainable & Regenerative Solutions" is being written as we speak. A flourishing global movement in environmental education and urban architecture has given rise to a number of thought leaders and changemakers whose mission is to make a difference.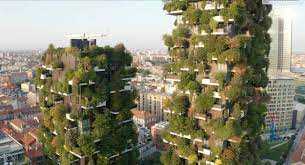 Future of Cities: Pioneering a new urban design logic for regenerative cities
To name just a few:
Of course, there are so many more – too many to name in this blog. Biodome projects (enclosed dome-like ecosystems) are changing the world through public education, as well. An illustration of this would be University of Arizona's Biosphere 2, a complex of interconnected domes and glass pyramids nestled in the Arizona desert. To catch the Terraforma vision you may wish to read about Biosphere II & the Eden Project in Dome Cities: A Positive Timeline for Humanity's Future Part 1.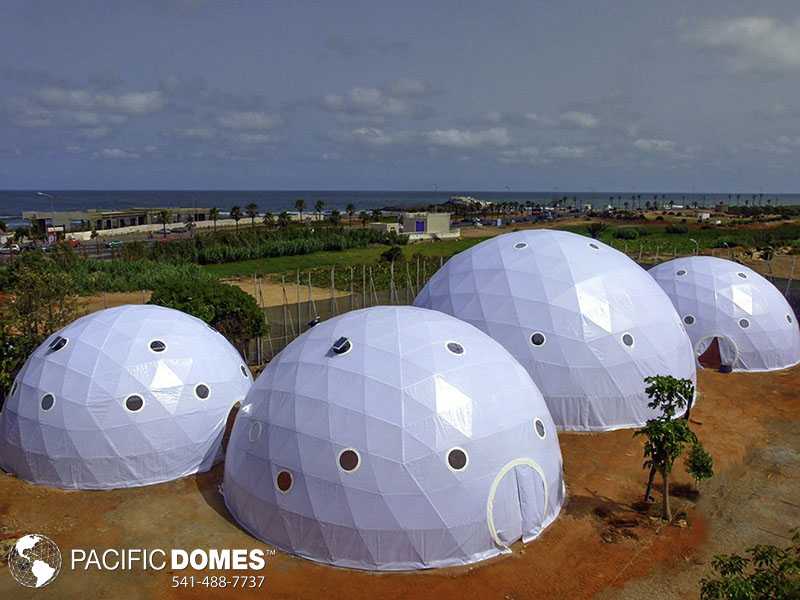 Speaking of Terraforma – Following in the footsteps of Buckminster Fuller, Pacific Domes is aligned with the Terraforma vision. Did you know that Pacific Domes builds geodesic-engineered prefab BioDome Greenhouses and Grow Dome Kits? Their greenhouse kits are energy efficient and ideal for vertical towers, aeroponics, aquaponics and hydroponics. You'll find that browsing their gallery of greenhouse building systems is your first step towards exploring the versatility and benefits of geodesic domes as the strongest portable structure known to man.
---