Dreaming of leaving the concrete jungle behind for a romantic get-away with your Valentine to reconnect, re-energize and rekindle that flame? Welcome to the Nature-inspired world of eco glamping resorts (aka glamorous camping).
One of the hottest trends in Eco-Hospitality is ZenDome Glamping. No need to leave those creature comforts behind, either… you'll absolutely delight in the privacy and amenities of eco-resort-style luxury.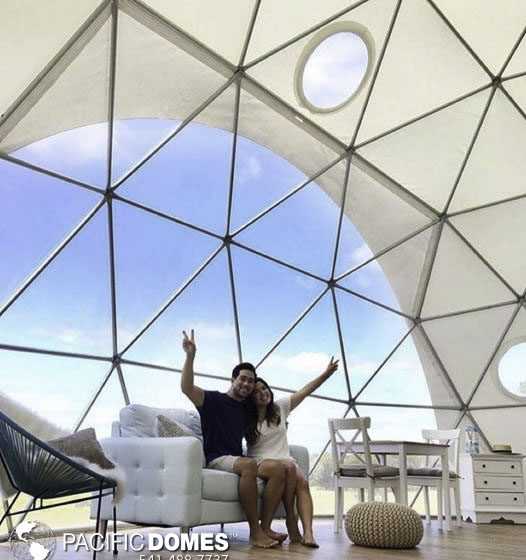 ZenDomes bring you the ultimate alt-lodging experience in some of the most beautiful and breathtaking Naturescapes in the world. If you're wanting to avoid uninspiring hotels and prefer the romantic idea of a secluded get-away, you'll be delighted at the prospect of a ZenDome getaway package.
ZenDome Glamping is the Ultimate Romantic Nature Experience
Does this sound like a little bit of heaven? Imagine waking up after a deep relaxing sleep with your Valentine snuggled beside you in your secluded ZenDome shangri-la to the sweet scent of flowers, the cawing of tropical birds and gentle sounds of crashing ocean waves .
Some of the world's top eco-resorts now offer ZenDome glamping tents as romantic get-away packages. From towering dome treehouses to ecoliving Shangri-las perched on a wood deck overlooking scenic wonders, ZenDome tents have your safety and comfort in mind. The architectural dome design provides a safe and cozy sanctuary whenever Mother Nature gets a little feisty.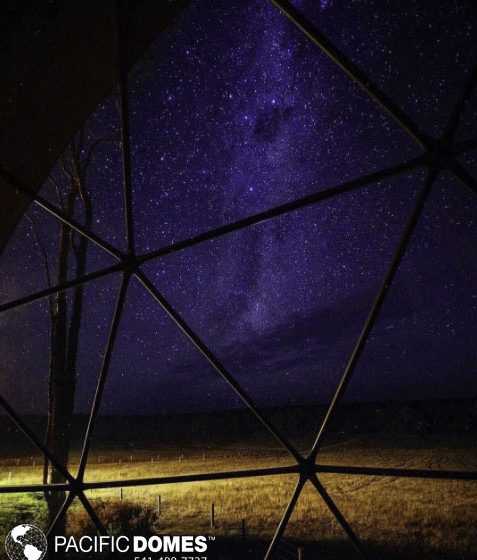 You'll Call It Amazing! Treetop Village – Cabot Shores, NS
Live among the treetops at Cabot Shores beautiful apple orchard. Each geodesic dome rests on an elevated deck that give you majestic scenic views of land, sky, mountains and water. Fall asleep gazing up at the night skies in The Luna Dome. The larger Apple Dome is great for families. There's also the Eagle Dome and the newly constructed Blue Heron Dome. Visit their website.
ZenDomes are about getting more folks outdoors to reconnect with nature. After feasting your eyes on a scenic dome village in a breathtakingly remote location, one can understand why ZenDomes have become so popular over the past few years.
ZenDome tent shelters are transforming the traditional eco-resort experience by offering the ultimate Nature experience in otherwise remote getaway locations. Your romantic Valentine's first or second honeymoon will undoubtedly be a unique and memorable glamping experience.
Pacific Domes has created numerous world-renowned Eco-Resorts and Retreat Centers. Their futuristic geodesic domes represent a peaceful, ecologically sound amongst breathtaking environments. Here is just one of a number of worldwide retreats to pick from:
Catskills Airbnb ZenDome
Located in Sullivan County, just 3 hours from NYC, Outlier Inn B & B is a rustic 12-acre working farm, offering clean, comfortably furnished eco-retreat ZenDome glamping space with wooden floors and screened windows overlooking awesome Naturescapes. Glamping in the spacious geo-engineered dome shelter offers home-away-from-home creature comforts with room for additional guests; however, you may need to bring along some extra beds.
The large Outlier Inn geodome holds 16+ people; after the sixth guest, it's an additional $50/each. Domes are great gathering hubs for indoor/outdoor group events, and there are multiple dwellings to accommodate musicians or yoga retreats.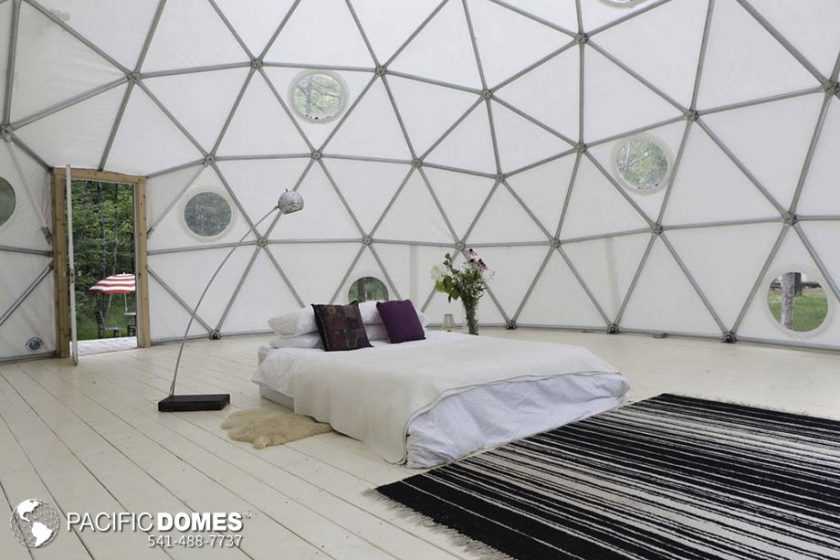 Outlier Inn offers outdoor double hot showers, a sink, a full outdoor kitchen with a grill, fridge, sink, fire pits… and a real outhouse. You'll delight bathing in the claw-foot tub, conveniently within range of the ZenDome.
Celebrate Valentines in Your Own Backyard?
The good news, is that you don't have to travel to faraway places to experience the joy of glamorous camping with your sweetie… with a portable ZenDome tent shelter, a unique Valentine's Day can be created in just about any beautiful spot that ignites your romance, even in the privacy of your own backyard.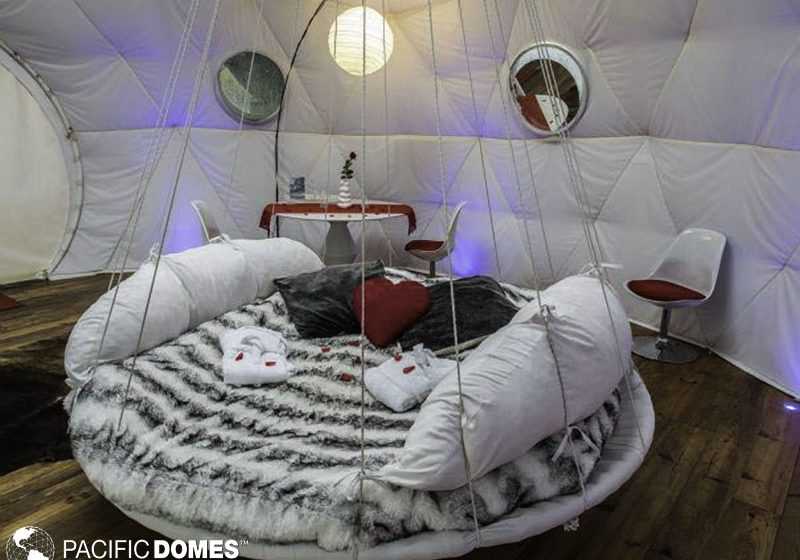 So, now that you're feeling inspired at all the possibilities, head-off the beaten path and take your pick from any of the unusual ZenDome eco glamping stays on this Valentines. To learn more, be sure to visit: www.domeglamping.com