"Pioneering the evolution of the Geodesic Dome for over 40-years." — Pacific Domes
Geodesic domes, the strongest structure known to man, are an evolution of architecture. This year Pacific Domes is celebrating 40 years of bringing Geodesic Domes to the marketplace. As the first retail dome company, our designs have inspired the world. Since 1980 Pacific Domes has steadfastly pioneered the evolution of geodesic dome kits such as Dome Homes, Event Domes, Projection Domes, Greenhouse Domes, and Climbing Domes
Asha Deliverance, founder of Pacific Domes, has held to the high standards set by R. Buckminster Fuller's lifelong dedication to finding architectural solutions that work for all of humanity.
It all started at Madre Grande Monastery in the mountains above San Diego, CA in 1979 where Asha created her first Geodesic Dome on an old Singer sewing machine. Having studied the work of Buckminster Fuller, she dedicated herself to make her first dome. Necessity being the mother of invention, Asha made the dome in time for the birth of her second child, Elias DeChristo, who has grown up within the company and holds the distinction of setting up the most domes of anyone in the 40 year history of Pacific Domes.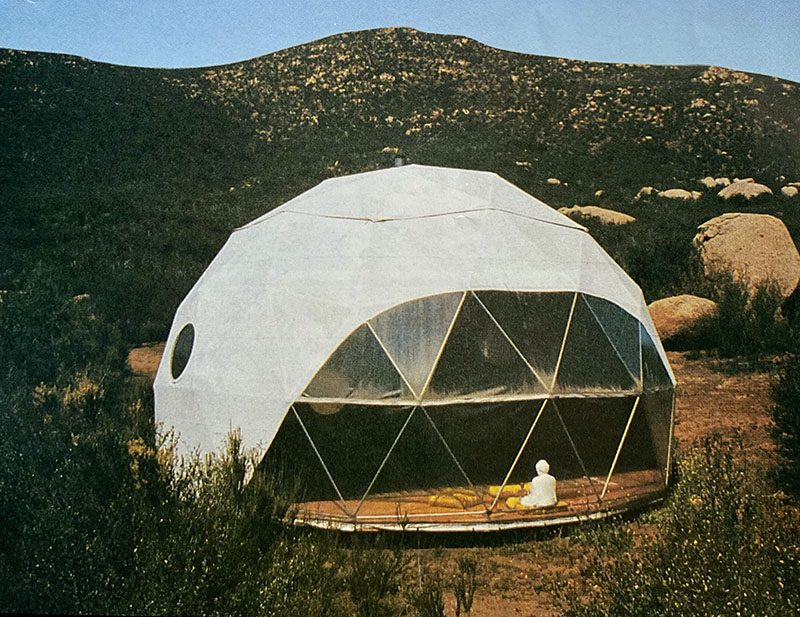 Asha continued to master the art of dome building for the next 40 years during her time as a midwife and mother of seven children and now ten grandchildren.
One year Asha's eldest son, Christopher Lejeune, brought domes to Burning Man and Every year the quest was to make larger and large domes. Over time, the domes evolved into entertainment stages and arenas, and quickly progressed into 360 projection domes. Christopher launched a company named Obscura Digital, prodinated 360 projections inside of the domes. The combined efforts of Obscura Digital and Pacific Domes launched the Event Dome industry. The iconic 120′ diameter Projection Dome is our crowning achievement, as experienced by thousands of people each year at Coachella Music and Arts Festival. Pacific Domes has also been at the forefront of Dome Glamping, which has taken off globally due in large part to the novel experience of staying in a dome.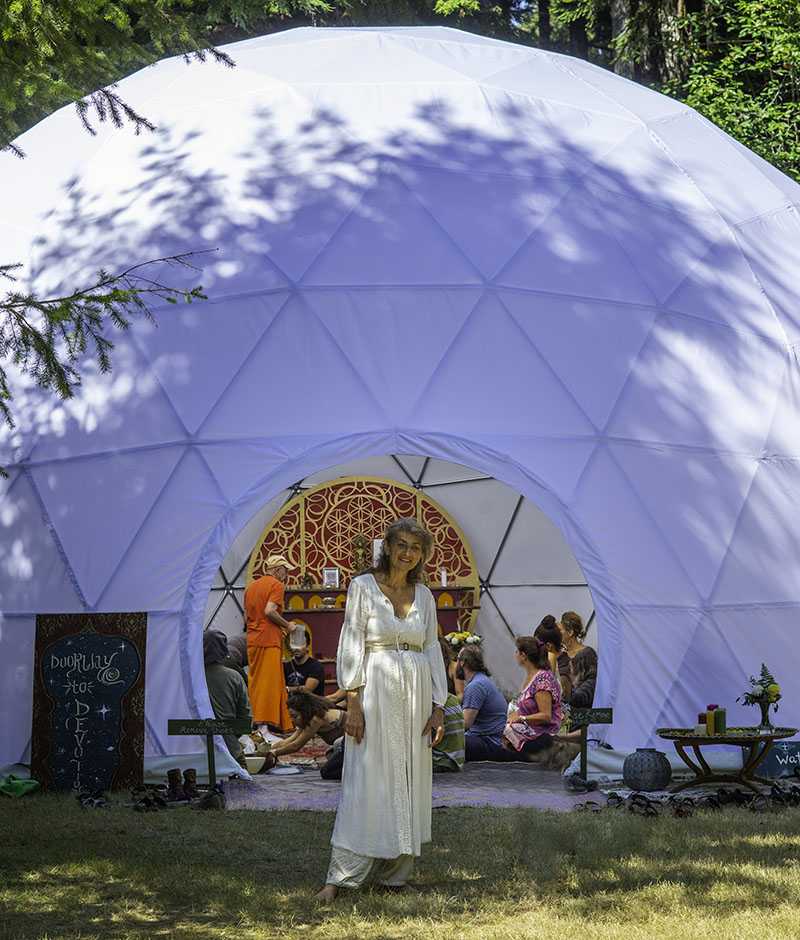 People all over the world have fallen in love with Asha's dome models and her passion for the work. Since its conception in Ashland, Oregon, Pacific Domes has surrounded itself with creative, cutting edge thinkers, who, in collaboration with Asha herself, have pioneered a brighter future filled with alternatives in technology, shelter, and design – spreading the evolution of geodesic technology across the world.