Pacific Domes of Oregon, leading manufacturer of Geodesic Dome Homes, Glamping Dome Tents and Eco Resort Shelter Systems for Retreats that are looking for portable, comfortable accommodations for their guests.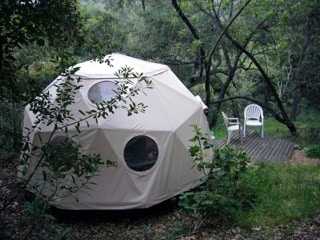 The Ojai Foundation, a resort which hosts, creates and supports programs all over the world, features eco-living domes. Their mission is to "to teach and live practices that reconnect us to ourselves, each other and the earth, fulfilling a vision of a compassionate, life-sustaining and peaceful world."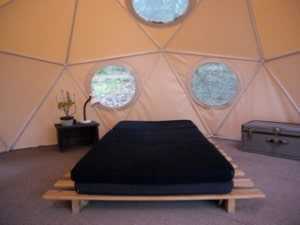 The Ojai Foundation has a combination of domes, yurts and tent sites. Sleeping facilities are simple and rustic, in the style of a private camp in a semi-wilderness setting, with shared bathhouses, hot showers and flush toilets.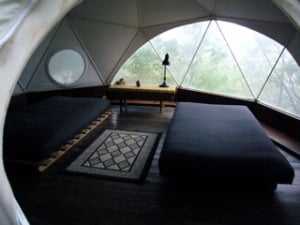 The geodesic domes have fabric walls, wooden plank flooring, zipper-flap entry doors and are 20′ in diameter. The domes and yurts have solar-powered 12-volt lighting. All yurts and most domes include futon beds on frames and most are designed for shared accommodation, although a few are best suited for couples or singles.
To get a Virtual Tour of the Ojai Foundation Click Here