Bringing the absolute cutting edge of technology to the entertainment world, MSG Sphere Las Vegas is ready to redefine the very notion of live entertainment, sending the industry a quantum leap forward into the future thanks to revolutionary MSG Sphere Technology. Brought to Las Vegas by the New-York-based Madison Square Garden Company, the giant 360° Projection Sphere is a dome-shaped,18,000 seat entertainment venue that takes the current gold standard for live performances and sporting events and turns it on its head. MSG Sphere Technology is rewriting the playbook and leveling-up exponentially to offer a scintillating, multi-dimensional marriage of light, sound, smell and motion with a WOW-factor guaranteed to change the industry forever.
MSG Sphere Technology's external LED system will make it appear as though the Sphere is transforming into whatever the moment calls for…. a basket ball…. a snow globe…. a planet….. or a giant spherical projection of the performance or sporting event happening inside.
"Just sitting there, what would it take to convince you that instead of sitting here in an airplane hangar in Las Vegas, you are sitting in your chair in the polar ice cap or the Amazon rain forest?" said Jim Dolan, executive chairman and CEO of the Madison Square Garden Company. "Obviously if you are in the polar ice cap, you have to feel cold; you have to see the glacier. That is essentially what we are building: an attempt to convince you that you are somewhere else."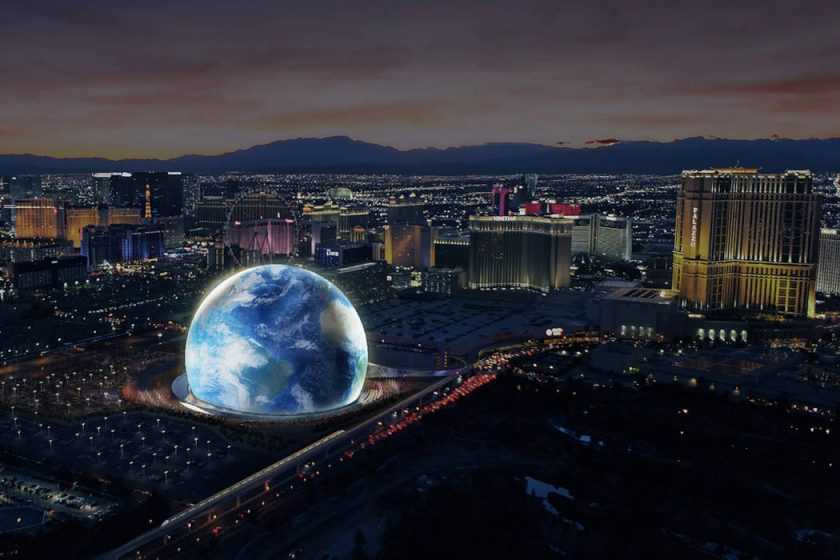 The 170,000-square-foot LED screen will wrap around its interior bowl. To put this into perspective, the average movie theater screen is 1000-square-feet and the average IMAX screen in 4,000.
At 100 times better quality than HD, at MSG Sphere Las Vegas, the screen IS the venue, and the entire performance takes place inside this moving, glittering, many layered orb. Obscura Digital, world famous for its large-scale projection mapping venues, was recently purchased by Madison Square Gardens (MSG). Obscura's co-founder and CEO, projection mapping visionary Chris Lejeune, says he is "thrilled to begin collaborating on the largest and highest resolution media display on Earth!"
According to the Las Vegas Review Journal, "Madison Square Garden's planned MSG Sphere will be a 360-feet-tall and 500-feet-wide concert venue slated to be built by late 2020 on 63 acres east of the Sands Expo Center on a lot currently used for outdoor storage. The venue's exterior will be fully programmable, housing a 170,000-square-foot spherical digital indoor display plane."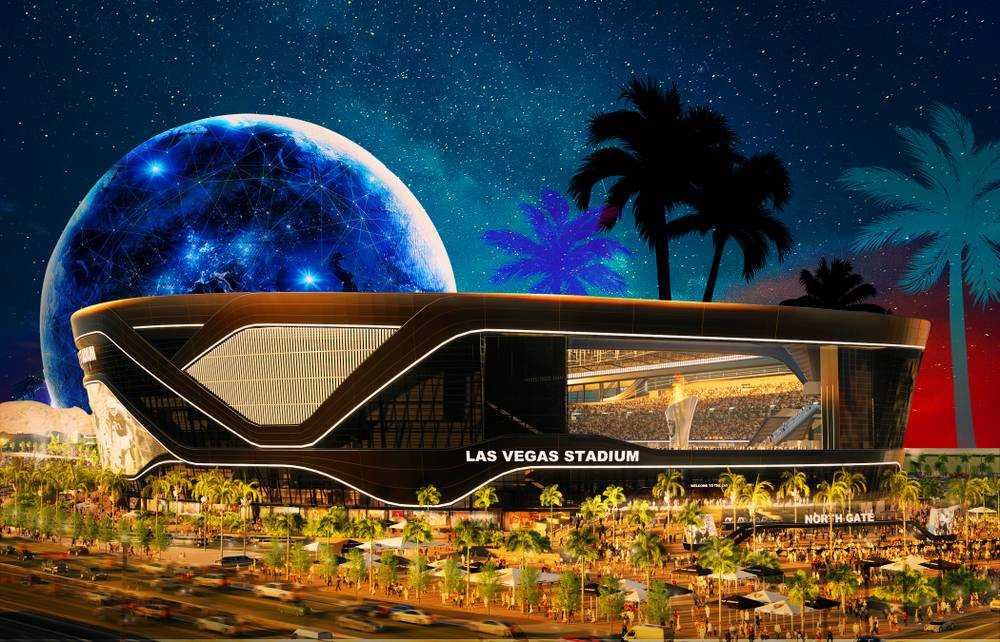 With moving floors, rotating walls, ducts that express scents, and thousands of speakers so sophisticated, sound plays in different languages with no bleeding whatsoever depending on where you stand in the audience, MSG Sphere Las Vegas takes the foremost advancements in the audio visual world and completely redesigns the standard for superstar performances into a breathtaking, never-before-imagined, multi-sensory, multi-dimensional, 360 degree fulldome experience.
"What I experienced, words can't describe," exuded Los Angeles' KTLA 5 entertainment reporter Doug Kolk, who attended a demonstration for MSG Sphere Las Vegas and was left in heart-thumping disbelief. "The renderings you're about to see won't do it justice. But MSG Sphere is so unbelievable, all day I couldn't stop talking about it."
"The sound is too sophisticated to believe," exclaims Kolk. "Hanging speakers? There aren't any! With holoplot beamforming technology, what you hear in the front row, you hear the very same in the last row."
Developed by German tech company Holoplot, sphere technology, also known as 'beamforming audio,' projects adjustable acoustics in whatever desired width or height, by sending sound directly to a specific location. The end result is that rather than hearing sound blasting over stereo speakers (which creates areas of muddiness thanks to what audio engineers call bass traps), audiences experience the perfect sweet spot, no matter where in the venue they are sitting. This is an utter game changer for the live music industry.
That's thanks to literally thousands of tiny speakers embedded all over the inner walls of the dome, each playing at a volume appropriate for those audience members directly beside it. This means that the number one problem faced by sound engineers attempting to run sound in a dome — unintended reverb and echo — are completely eliminated. This changes the entire sonic experience typical in a rock venue or sports stadium. There is no sweet spot or front row advantage: every member of the audience enjoys the same, perfectly dialed sound. As if that weren't groundbreaking enough, sub woofers are also built into the moving floors, and sound is sent via an "infrasound haptic" flooring system, so your entire body vibrates with the bass notes.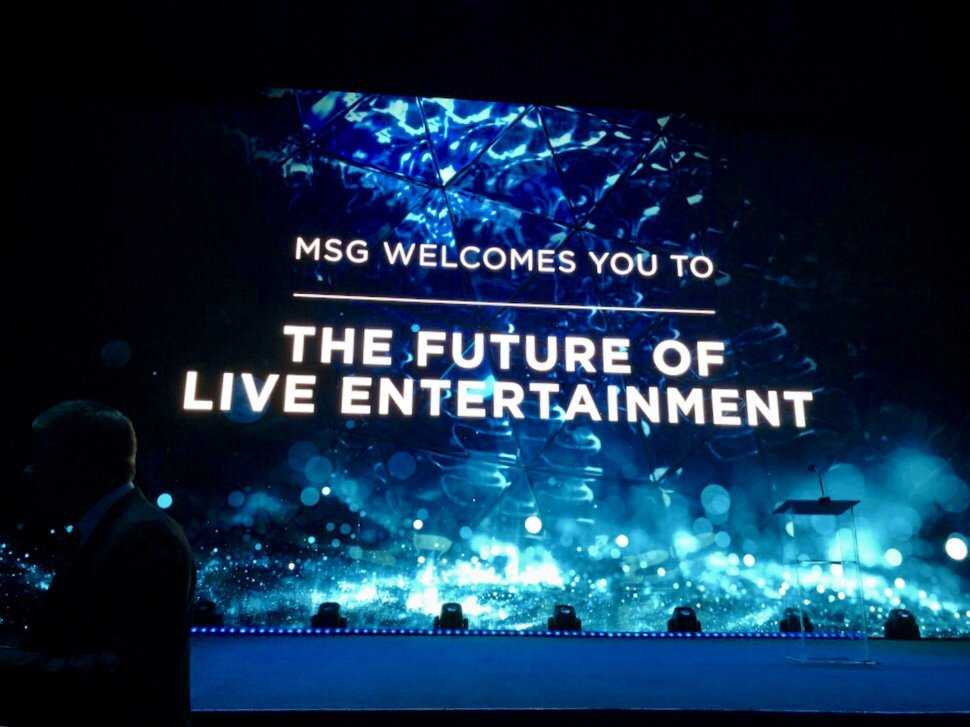 In his report for KTLA 5 news, Doug Kolk couldn't stress enough how revolutionary MSG Sphere Las Vegas is. With the childlike exuberance of an industry expert who just had his mind blow, Kolk's enthusiasm was contagious throughout the newsroom.
"So here's where it really blows your mind!" he continued, gesticulating expressively. "I was in a demo today. If I stood here I hear sound in English. If I stood here, only a few feet away, I heard it in German. With no bleeding whatsoever. Factor that along with a floor that moves with the visuals, and the smell of cookies or fresh-cut grass in the air."

It's almost unbelievable. But this isn't Star Trek or some VR vision for the future. This is happening now.
According to the Las Vegasn Review Journal, "An analysis by Hobbs, Ong & Associates said the project would produce 3,500 local jobs a year during construction, 4,400 permanent jobs once the venue is open and an annual economic impact of $730 million from venue operation and annual visitation."
The Sphere also is expected to generate an estimated $48 million in tax revenue a year, including $7.2 million that would directly benefit the Clark County School District.
"MSG Sphere… represents an important milestone in the company's vision to redefine live entertainment through epic venues that feature game-changing technologies and pioneer the next generation of immersive, transformative and experiential entertainment experiences." ― Chris Lejeune, Obscura Digital
Ground breaking for Las Vegas is scheduled for this summer. Then MSG Sphere London shortly after.
MSG Sphere Technology is ready to revolutionize the industry. The Las Vegas MSG Sphere is projected to open 2020 in Las Vegas, 2021 in London, and the plan in the distant future is to have both New York and Los Angeles.
"Immersive and interactive 360° Projection Spheres are revolutionizing how event goers connect with event venues by giving attendees an authentic experience. We manufacture large-scale 360° Projection Spheres for a variety of event venues." ― Pacific Domes, Inc.