"Prepare to embark on an immersive journey into imaginary landscapes".  — Pacific Domes, Inc.
Mesmerica 360 Live is an hour-long full-dome projection featuring cutting-edge surround sound – you really have to experience this mind-expanding one-of-a-kind musical and visual show for yourself to receive its benefits. The experiential cinematic projection is designed to relieve stress – and, it's wholesome, suitable for all ages.
Mesmerica 360 – a musical composition by James Hood, playing the mesmerizing PanArt Hangpan is a fully immersive cinematic art projection experience for planetariums and giant screen theaters, currently on a global tour. Presented by Vortex Immersion Media and an entourage of talented team collaborators, musicians and artists from around the world, Mesmerica Live has been selling out in theaters across America.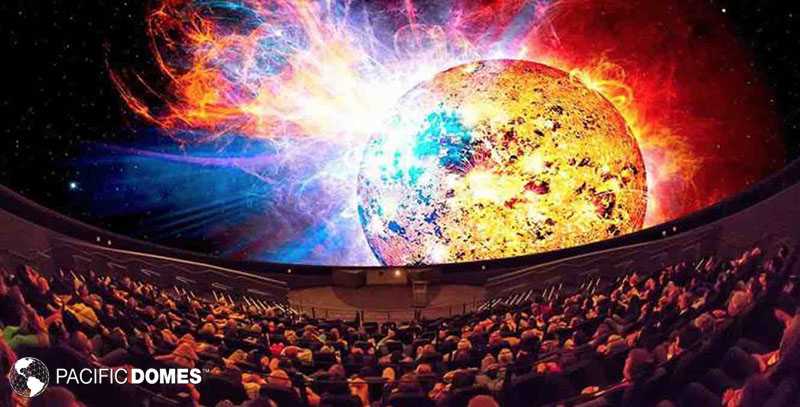 "Basically, I would like people to feel happier than when they came in – and, realize that this came from within them – and, their own awareness purged them of some bad mood or stress – that, they feel just a little bit lighter – inspired by what you can do with your own awareness." — James Hood
Here's what team collaborators have to say…
"Over the next year, we're going to take this to various planetariums and domes all around the world." — Bennet Freed, Executive Producer, Manager
"Mesmerica uses the power of immersive media that fills your field of vision to invoke unique brain states. James Hood is using this format to evoke positive brain-states, like happiness." — ED LANTZ, Vortex Immersion Media
"It's a show for the right-brain experience – no logic, no analysis. Our minds have gotten into the habit that we have to be thinking all the time. I think, that not thinking if very powerful!" — James Hood
"The concept of Mesmerica is to bring a sense of well-being to the audience – it's playful, it's awe-inspiring, it creates a sense of wonder". — Kate McCallum, Producer
"It' multi-dimensional – so, you have the imagery that goes on, overhead in the projection dome, then, you have James' performance on stage. You don't see a lot of live shows that do that! We love what he brings to the table — Phil Shearer, Lighting Designer
"So, working with James is particularly interesting. He's an incredible collaborator; and, his music is really my script – what images to use, what transitions to use, when and how fast to make them. So, when you come in and see this show, it's designed to transport you into the inner journey – hopefully, something really cool that you've never experienced before." — Michael J. Saul Director, Animator, Editor
Mesmerica 360 Plays to Sold Out Planetarium Audiences Worldwide!
Mesmerica Live – it's where the musical 'Ceremony' series story continues! Pushing you gently forward to wherever your mind wants to expand, this brand new third album is a rare live variant of the uplifting show in which James Hood, explores the clarity and purity of this one instrument – the PanArt Hangpan.  
Recently this cinematic masterpiece played to sold-out audiences at the Arizona Science Center –Dorrance Planetarium, Phoenix. This family-friendly and affordably priced, mind-expanding cinematic projection experience was designed to relieve stress – and, was suitable for ages from 6-years and up.
"James Hood and Vortex Immersion media present: "MESMERICA 360: A Visual Music Journey" that includes 360° full-dome projection with a 5.1 soundtrack.  It's an invitation to sit back and breathe, the journey is about to begin."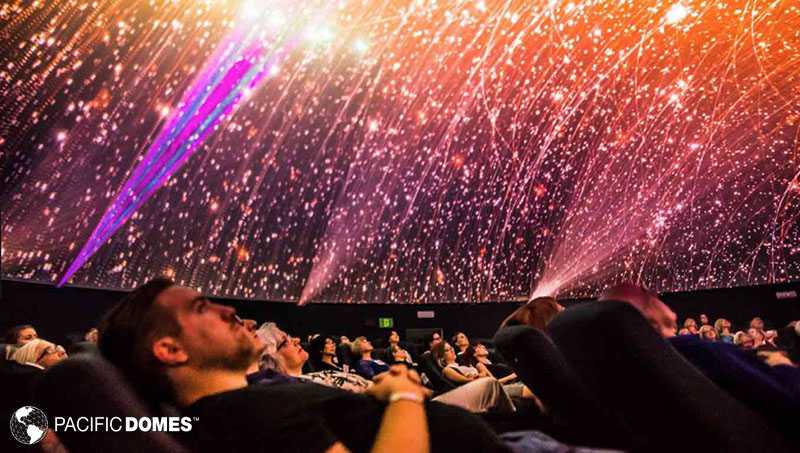 " I want this experience to inspire you – it's all about fantasy, the imagination and allowing yourself to envision the impossible. — James Hood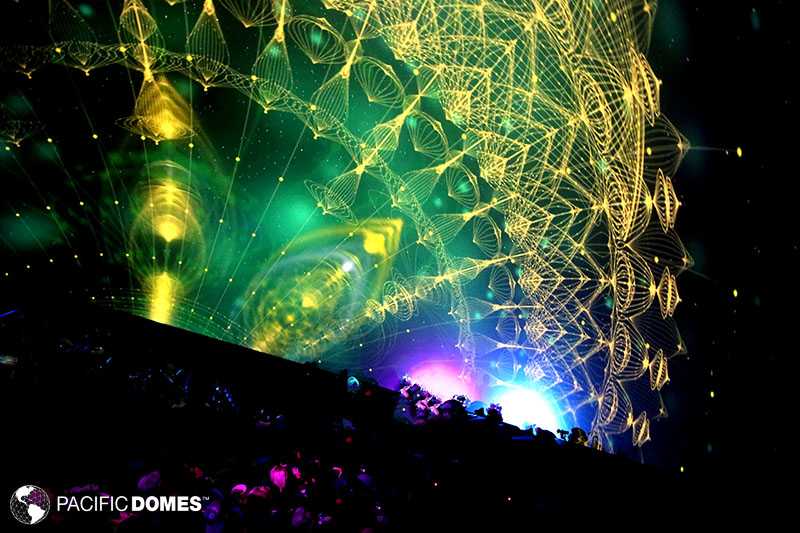 "In a lot of ways, the audience are the stars of the show, because it's their awareness that we're trying to play with – to scoop them up and take them on a journey inside their own minds."  — James Hood
Audience testimonials came from all age groups. Here's what some of the audience had to say about this spectacular production…
"I love how he played – I think it's called 'the Happy Drum' – and, all the lights he was wearing – it was really cool" — a young attendee
"We felt happy, inspired – it was amazing! — senior couple attendees
I've never seen anything like it – my favorite part was the way that the visuals came together and surprised your brain. — a mid-twenties male attendee
It was fabulous – the hour went really fast! — a young female attendee
It's almost overwhelming – it was like an out-of-body experience – it was absolutely amazing everyone should come check this out — an adult male attendee
A sneak preview…  Welcome to Mesmerica! (:34 seconds)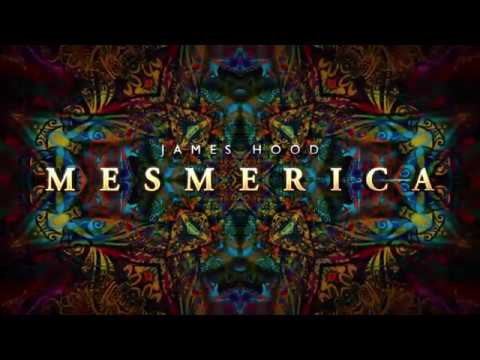 Hope you enjoyed this blog!  Learn more about our Event Domes Here.