"A unique space where serenity and fitness converge." — Pacific Domes
Prepare for a great workout! Setting up a hot yoga dome studio at home can be affordable, fun and rewarding. In as little as 30 minutes a day, you can improve your body, mind and overall health while in the comfort of your own home.
Whether you want to practice hot yoga in the privacy of your own dome studio or plan to join the growing trend towards creative home employment, Hot Yoga Dome studios providing a unique space to nurture your spirit. A dome studio, naturally attunes to the frequencies of the Universe, encouraging deep relaxation and meditation.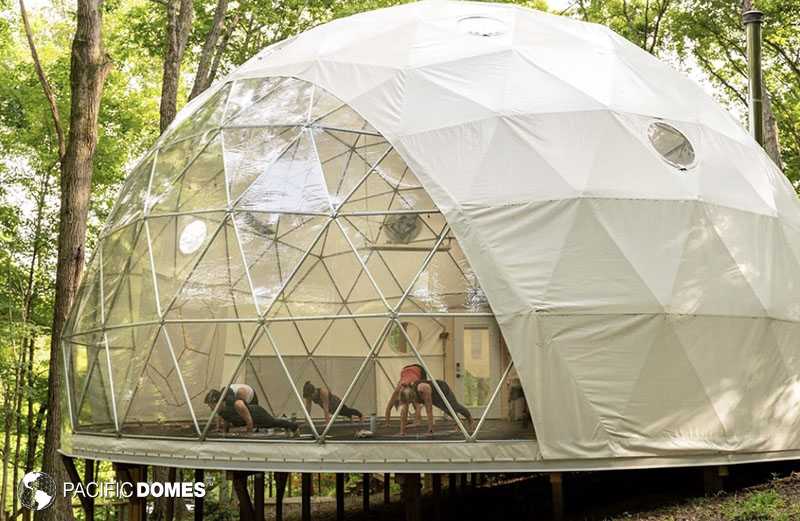 Aerial Yoga Swings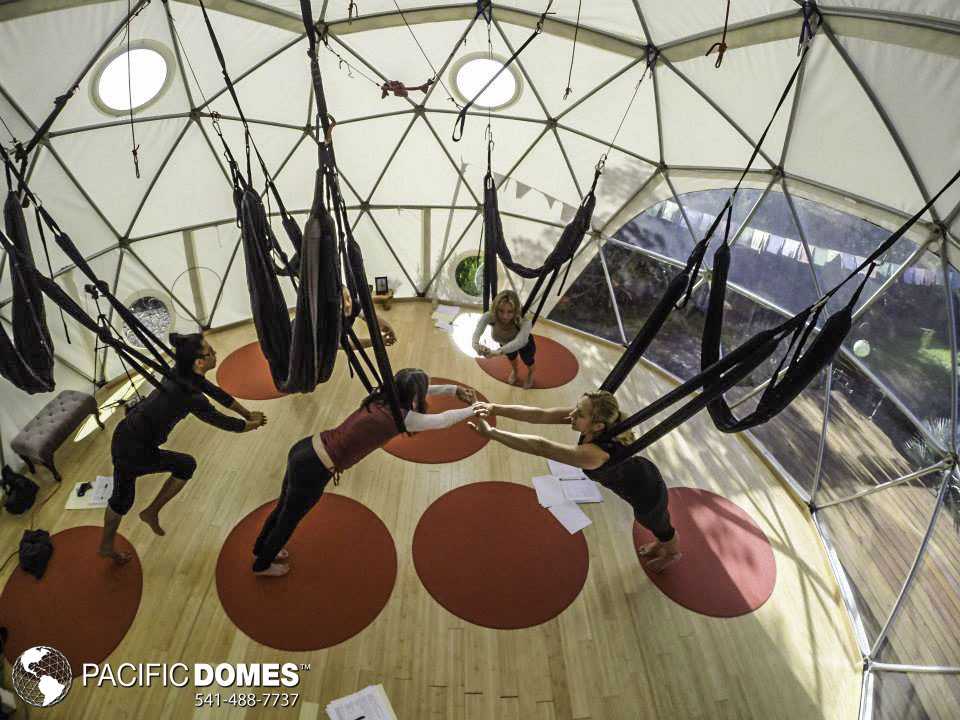 Another of Pacific Dome's clients, Jen Healy, uses her yoga dome to train students and teachers in the art of aerial yoga play. Jen is currently offering virtual teacher trainings. Be sure to check out her product offerings.
Setting up Your Hot Yoga Dome Studio
You'll love creating your unique yoga retreat space with several dome options to choose from, such as, bay windows, skylight roofs, connecting tunnels and rounded doors; as well as, other functional accessories.
Dome covers come in assortment of fabrics and are available in a variety of colors. Various types of features, such as, floors and decks can be installed with Yoga Domes to provide a comfortable and aesthetically pleasing unique environment for every function. Multiple Yoga Domes may even be connected to create a whole dome complex.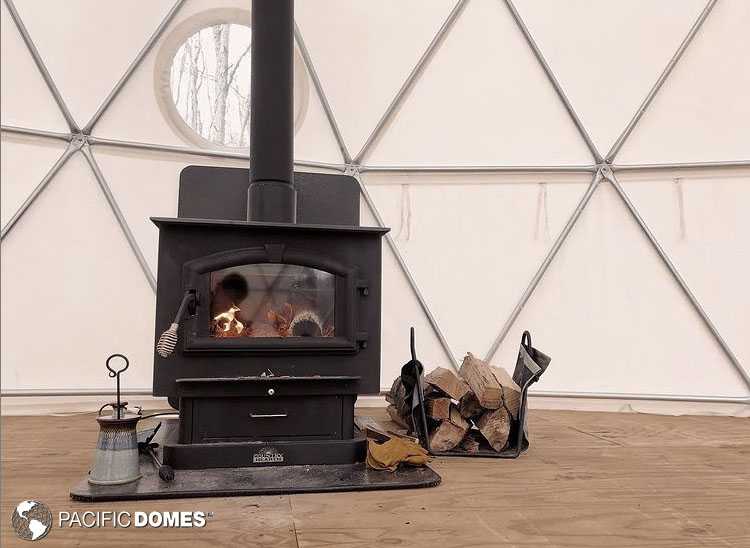 ---
Browsing Pacific Domes gallery of yoga studios is your first step towards exploring the benefits and versatility of geodesic-engineered domes as the strongest, portable structure known to man. If you're ready to dive in and take your dream to the next level, you might find this Guide to Purchasing and Building Your DIY Dome helpful, too.
---