On Saturday, Sept.12th, our neighbors at Harbin Hot Springs lost their homes, belongings and source of income to a wildfire sweeping through the valley. A total of 285 Harbin residents lost everything and are in dire need of not only their community's support, but the surrounding community's presence to replenish and renew that which was lost.
Harbin's spring water has been a place of refuge dating back to 1856. Many of us have enjoyed the calm, replenishing spring water that flows through Harbin and would like to do so again, so together we can join hands and help the residents of Harbin to pick up the pieces of this devastating time and embrace this time of rebirth and renewal.
Our team at Pacific Domes will be donating a 44′ Shelter dome as relief aide to those that have lost their homes. The Jackson Wellsprings is generously offering two 16′ domes to the cause as well! From Wellspring to Hot Spring, with love.
For those that would like to provide financial aide to those in need at Harbin you can
click here to donate!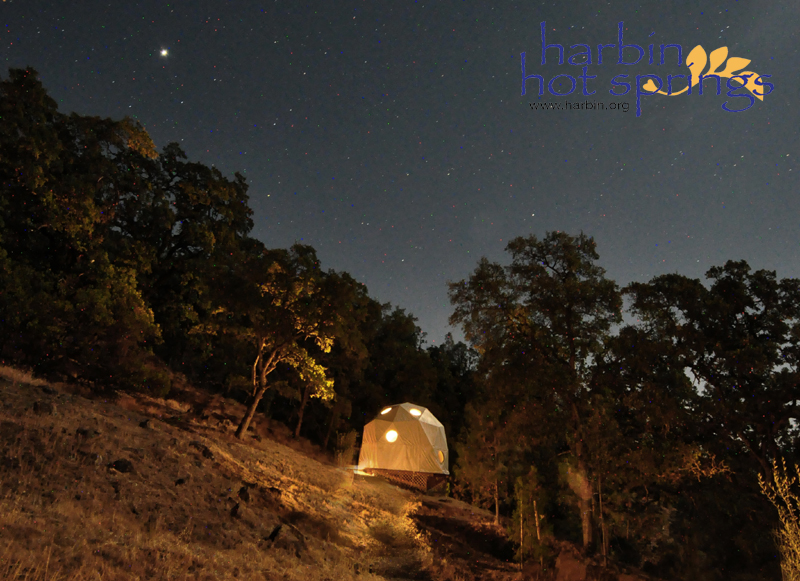 (Photo by Luiza Leite, www.luizaleite.com)