Door openings designed specifically for Dome Homes by Pacific Domes
Exterior doors are more than just an entrance into your dome home haven. In most cases, this is your only entry and exit to the world outside – so, why not make it as 'adoorable' as possible?
What type of doors come with an ecoliving dome home? While fitting doors into a circular dome might seem like a daunting task, Pacific Domes ingenuity offers the following standard and custom door options for you to consider:
Prehung door opening (single and double) – allows for either, a standard single or double-door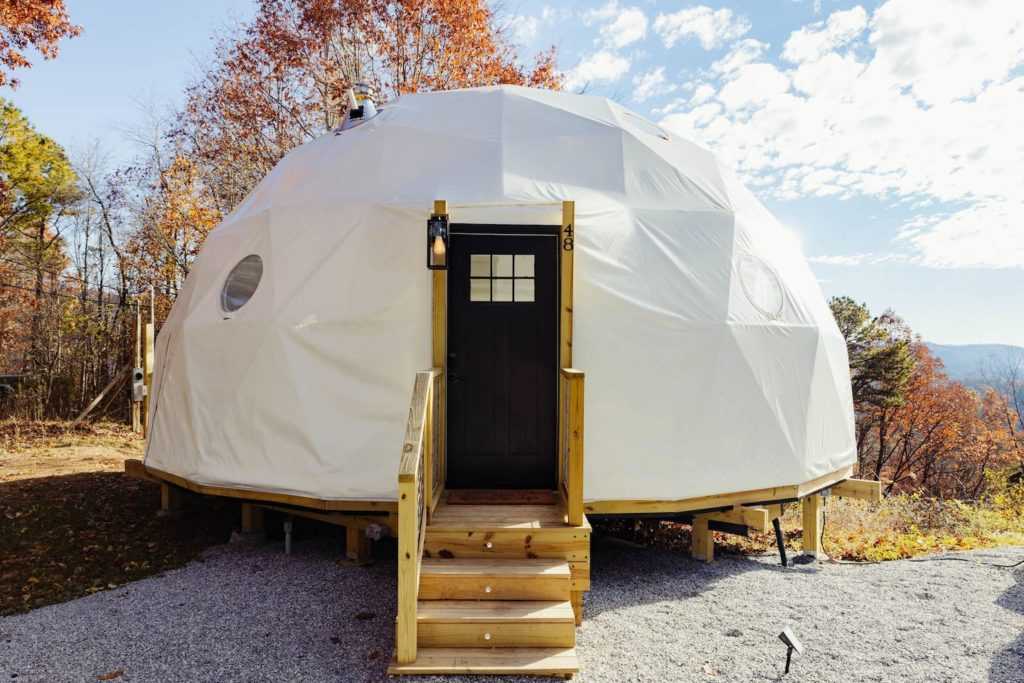 Zipper door – weather-proof fabric zipper door can be conveniently opened from both inside or outside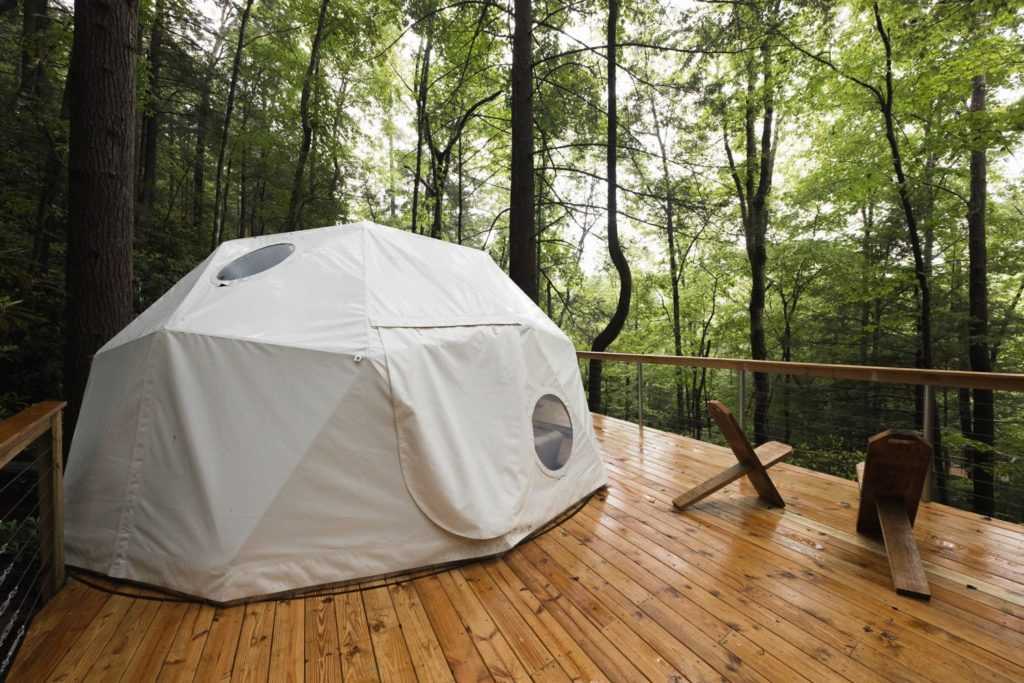 Accessible zipper door (custom option)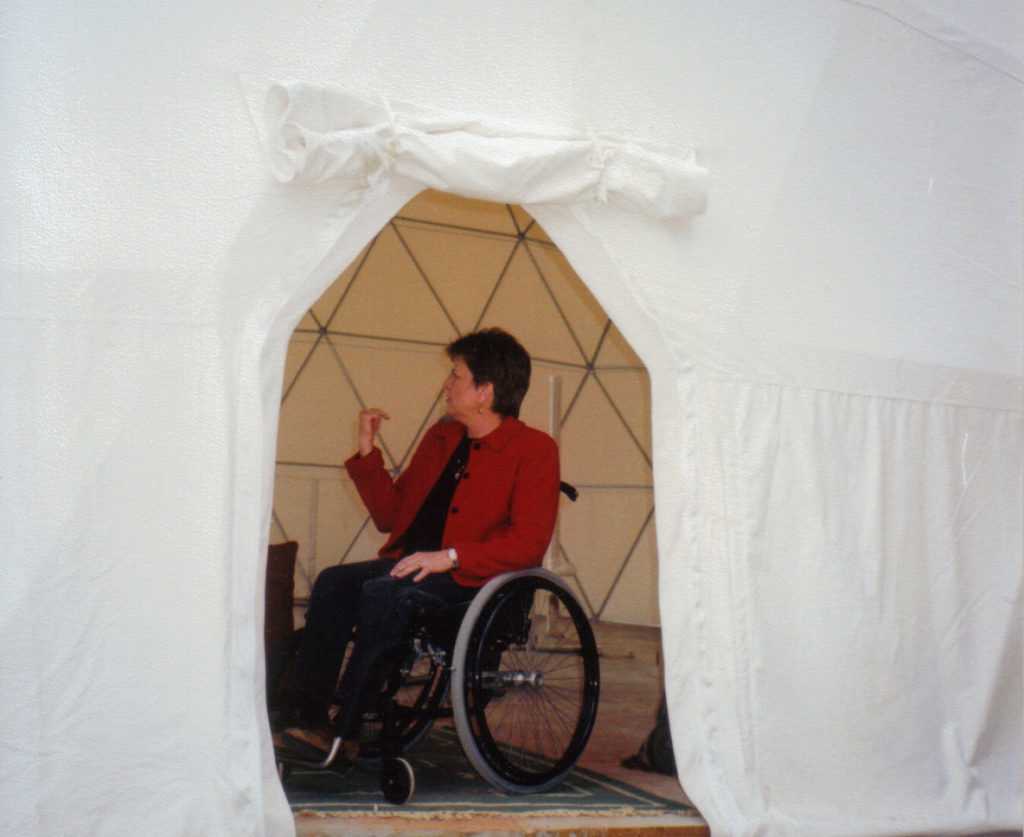 Hoop door (custom option)
---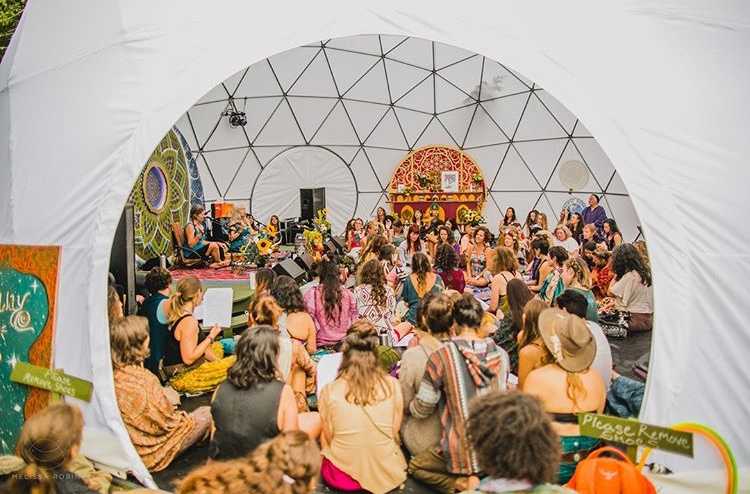 Door Frame – Part 2 of How to Build a Dome
A dome is an insurance policy in itself, but, what about the door? After watching this video you'll feel confident that once the door is attached to the frame, it becomes just as weather-proof and structurally secure as its monolithic structure – thus, providing you peace of mind for years to come.
The importance of a well-planned entry for your dome
Your front door is often the first thing people see when they come to visit. Although, doors and entrances can't talk, they can say a lot about your style – so, you want it to be warm and inviting.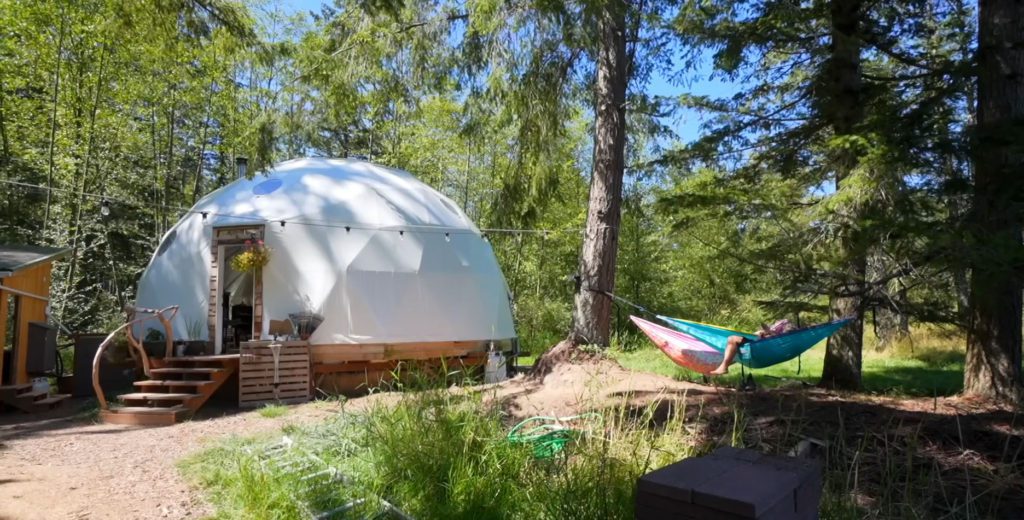 ---
Consider a porch overhang. A sloped overhang, not only provides great protection from the elements, it can create a welcoming separation between your indoor sanctuary and the outdoors.
Here's some ideas to spark your imagination:
Add a porch overhang and arbor with a seating area.
Extend your outdoor living space with a deck and covered porch.
Add stairs and stepping stones leading to your garden.
Incorporate a paved stone walkway from the parking lot.
Create a courtyard enclosure.
Deeper Dive into Dome Home Doors
You might be wondering about the pros and cons of the various door styles? While Pacific Domes recommends that clients research code regulations in their area prior to building, you might find that the right set of blueprints will go a long way in permitting your dome home. We work with you to take care of engineering requirements, as well.
We're here to help!
Have a special entryway or door in mind? In addition to our standard door options, Pacific Domes has made it simple for our clients to create their own doors. Our in-house team can provide you with customized 3D-renderings in your setting.
Chat with one of our Customer Support Reps today.