"Everything happens for a reason and everything leads to something better" — DocRAM
What's a Sustainable Lifeboat™?
First, let's define Sustainable Lifeboat™. A Sustainable Lifeboat™ is a basic food production farm model using drip irrigation systems for water conservation.
Author, researcher and founder of Sustainable Lifeboat™, Dr. Richard Alan Miller, believes that the principles and practices associated with building a sustainable lifeboat, will prove "priceless" during times of financial instability. ‒ should the electricity grid and water distribution systems collapse.
The concept was initially researched and developed to facilitate with growing of alternative food crops and herbs. This proven water saving method expanded to include organic weed control and chicken farming, etc. It's, also, perfect for settings where space comes at a premium; such as, backyard gardens, roof-tops and urban garden grow domes.
About Sustainable Lifeboat™
Dr. Richard Alan Miller began working in the secret world of Navy Intel (Seal Corp. and MRU) in the late 60's. A polymath and lifelong researcher, Dr. Miller reveals a depth of knowledge and experience in Physics and Alternative Agriculture. Be sure to visit Dr. Miller's online bookstore ‒ Doc RAM shares his extensive knowledge, rich experiences and conclusions in very affordable ebooks, hardcopies, as well as, online workshops.
---
Ready to Learn More About Grow Dome Kits?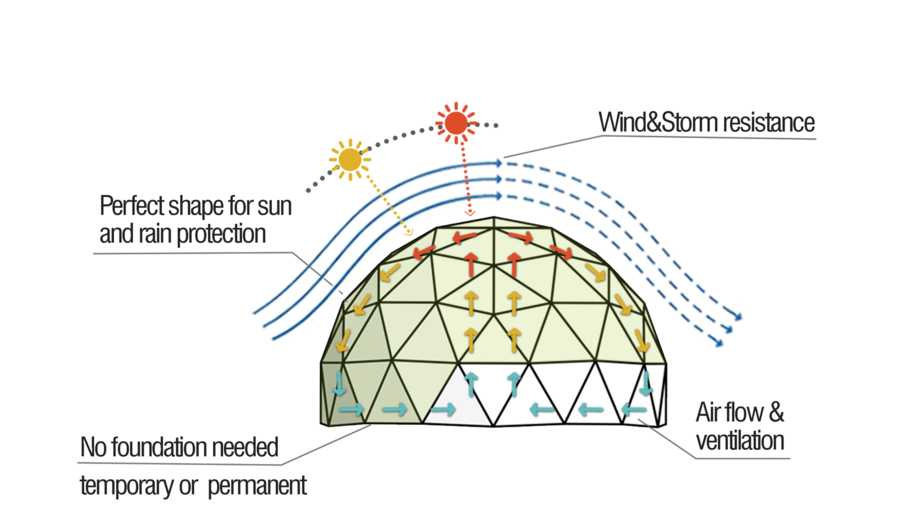 Standing tall and optimizing growing room with beneficial air circulation, the geodesic garden grow dome, empowers people to produce fresh fruits and veggies within reach of their dinner table. Grow enough food for your entire family and friends ‒ share your harvest at your local Farmer's Market!
---
Available in several prefabricated sizes, the garden grow dome kit design focuses on making assembly easy and intuitive for just about anyone to assemble ‒ even if you've never built anything before. Modern pre-fabrication makes it a snap for DIY folks to convert ordinary spaces into lush edible gardens in a sustainable, digitally controlled environment that's fun and easy to maintain.
Browsing Pacific Domes Greenhouses is the first step towards exploring the benefits and versatility of geodesic-engineered domes as the strongest, portable structure known to man. Suited to withstand the most challenging climates, geodesic greenhouse structures withstand extreme winds and effectively shed rain and snow.
In the greenhouse section, you can learn about permitting your greenhouse and maximizing your greenhouse. Interested in building a Community Garden?
---
Dr. Richard Alan Miller on Sustainable Lifeboats and much more! ‒ Preparedness Essentials (46:39)
With numerous guest appearances on radio and television programs, best-selling author, Dr. Richard Alan Miller, has a long and extensive resume in the fields of Physics, Metaphysics and Agriculture. He has travelled extensively in North America conducting 'Urban Survival Skills Workshops'. Tonight, we discuss sustainable lifeboats and other preparedness essentials. KEEP CALM as USA Prepares!