---
"Nature sustains us while adventure basecamps encourage community spirit." — Pacific Domes
During these uncertain times, many people eager to escape months of enforced self-isolation, are flocking to safe outdoor activities and opting to spend time immersed in the heart of Nature ‒ they're discovering adventure basecamps for the very first time. If you're among the thousands drawn by the irresistible power of Nature, welcome to the diverse world of eco-adventure travel where you'll find a sense of community with other like-minded outdoor enthusiasts, who share your interest or passion.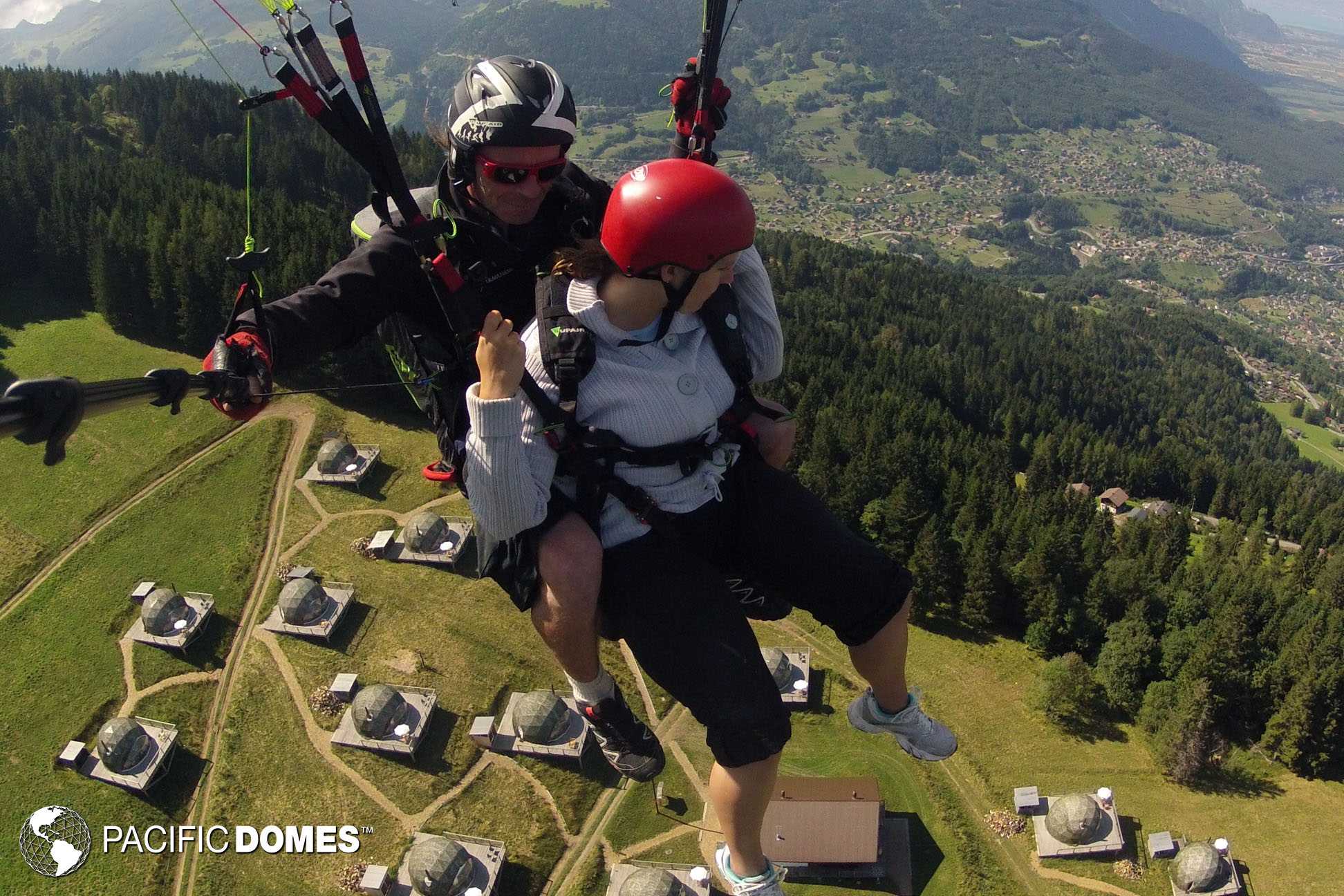 About Adventure Basecamps
Typically revolving around a theme or outdoor activity, adventure basecamps are about getting more folks outdoors to challenge, explore and reconnect with an authentic Nature experience. Dome tents are ported in by camp hosts and serve as freestanding basecamps where one can still respect covid social-distancing guidelines (an oxymoron because humans are by nature social creatures and social implies community).
By popular demand, adventure camps have been getting a 'chic' makeover that offers an alternative to camping. Oftentimes, scattered in remote or semi-remote locations and surrounded by spectacular views, this modern trend has been dubbed, glamping (glamorous camping) ‒ where stunning Nature meets pampered camping.
Basecamp hosts do all the hard work, so you can just kick back, relax and enjoy a hearty meal upon returning from your day's adventure ‒ then, you're free to retire and enjoy some creature comforts in the privacy of your own 'chic' dome tent.
5 Reasons to Love Dome Glamping
Ecotourism travel to exotic remote destinations can be the adventure of a lifetime or can quickly turn into your worst nightmare. Dome glamping basecamps are fast becoming a way to enjoy a uniquely organic and safe get-away holiday, while enjoying simple creature comforts with resort-style amenities.
Here's why:
When you're in the wilderness hub of a Nature preserve, dome basecamps afford you peace of mind while you're off on your favorite adventure or doing whatever else tickles your fancy.
Due to their superior geodesic-engineering, dome shelters keep you safe from the elements and nature's extremes, such as tropical rains, heavy snows or high winds.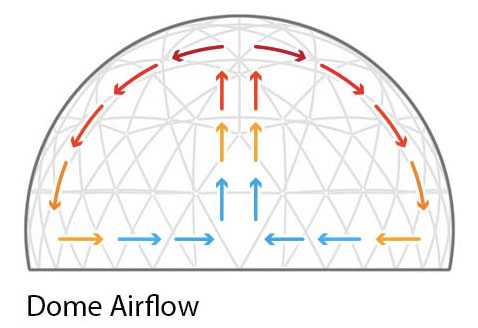 Enhanced by unobstructed ambient air and energy flow, energy-efficient ecoliving domes stay comfortable in most climates. Dome shelters can, further, be insulated against heat or cold in areas where climates are less than temperate.
Nothing compares with the warmth of natural lighting unrivaled by artificial lighting. The ambiance of Zen-like dome lodging evokes a closeness with nature that's hard to beat, by even, the world's classiest resorts.
Last, but not least, eco-hospitality lodging is a source of revenue for rural communities who rely on tourism to boost their local economies. You'll find that your hosts are happy to satisfy your whims to make your stay the most memorable vacation ever!
Video Tours of Ecoliving Adventure Camps
What's your favorite outdoor adventure or sport? Pacific Domes' clients all over the world have created basecamps in some of the most ecologically pristine nature getaways on the planet ‒ where, fresh air is still free. 
You'll find opportunities for a variety of outdoor activities to tickle your fancy or test your skills, such as:
guided tours • sightseeing • star-gazing • wildlife spotting • birdwatching • sunbathing
hiking-jogging • cycling • boating • paddle-sports – kayaking, canoeing & rafting • surfing – windsurfing • swimming • diving – snorkeling • horseback-riding • fishing and more
Health & wellness: mineral hot springs • open-air hot tubs/jacuzzi • massage • yoga • personal trainers
In addition to the activities named above, some of these adventure basecamps offer unique vacation stays that attract travelers from near and far.
Do you enjoy trekking through remote fresh-air wildlife Nature preserves? Have you ever ridden a llama? At EcoCamp Patagonia, you'll find that llamas are a great way to explore Torres del Paine National Park, Chile.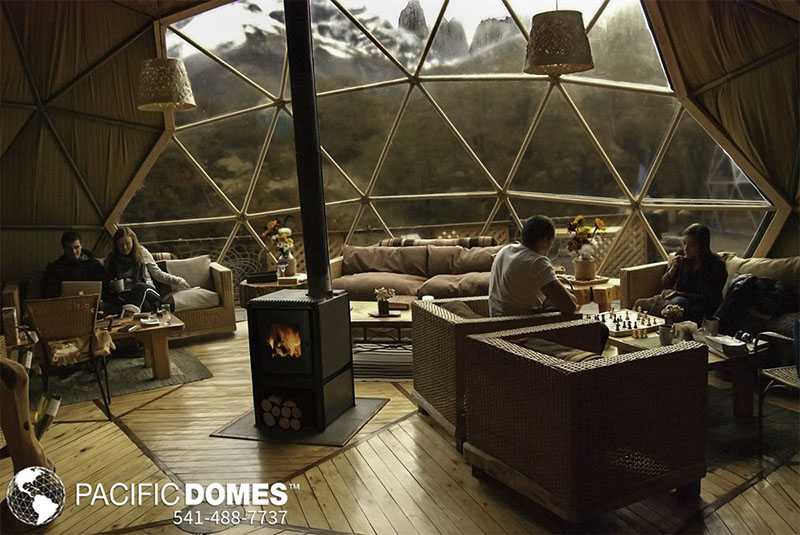 Looking for something closer to home? Check out Blue-Ridge Glamping, near Asheville, N.C.  And, Dome Town treetop glamping in the Red-River Gorge, KY.
2. How about trekking beneath the canopy of a lush tropical jungle? Faith Glamping located on the on the Caribbean Coast at the edge of Playa Grande, Gandoca-Manzanillo National Wildlife Refuge offers a variety of activities and guided tours of this culturally rich area.
3. How about wind-surfing, snorkeling, boating or fishing on an island or seaside basecamp? The pandemic has been a boon for the surf industry as people take to the water. Mile End Glamping, AU, offers surfing along with its other attractions. In the EU, among several basecamps that offer surfing are LaLuz Surfcamp and Otro Mundo.
4. Do you relish the thought of Alpine mountain skiing? The inviting opportunity to have some fun in the snow or take in some winter scenery is just around the corner with Whitepod. Again, if you're looking for something closer to home, check out Ridgeback Lodge and Backeddy Resort-Marina.
5. Do you dream of stargazing near the edge of the world in an isolated bohemian camp? Then, Amazing Escapes in the Salar de Uyuni, Bolivia might just be what you're looking for. On another continent, an African Safari-style tour, such as Asilia Africa Highlands Camp in Ngorongoro Conservation Area, Tanzania promises to be the adventure of a lifetime.
Vote for the Freedom Lifestyle of Adventure Glamping
The best way to safely and responsibly de-stress during these unprecedented times is by getting outdoors in Nature. Stay inspired by joining the thousands of outdoor enthusiasts who share your interests and passion in the spirit of community.  
Are you're ready to experience the extraordinary? If you're among those voting for the freedom lifestyle that dome glamping brings to your vacation adventure, life doesn't get much better than this!
If you enjoyed this blog be sure to visit domeglamping.com to learn about some other adventure camps and glamping spots around the world.
If you're interested in starting your own glamping business, be sure to check out Pacific Domes Ecotourism or Glamping brochures to learn more.
---