Father of the geodesic dome Buckminster Fuller is honored this week 50 years after publishing "An Operating Manual for Spaceship Earth"
a three-day lecture event was held at the University of Illinois Edwardsville Campus
the event was sponsored by the Buckminster Fuller Institute and organized by Elizabeth Donoghue, Mentor for SIU's Honors Program
visitors toured the dome Fuller designed with architect Shoji Sadao at the University's Center for Spirituality & Sustainability
Buckminster Fuller continues to inspire with ideas that have become increasingly applicable in modern times
Fuller honored on 50th anniversary of "An Operating Manual for Spaceship Earth"
Former Southern Illinois University Professor, scientist and futurist Buckminster Fuller is being recognized 50 years after publishing his manifesto for a design revolution "An Operating Manual for Spaceship Earth." The Buckminster Fuller Institute sponsored an event this week in Edwardsville, Illinois, in the very geodesic dome Fuller designed in partnership with architect Shoji Sadao at the heart of the Center for Spirituality & Sustainability at the University of Illionois Edwardsville campus.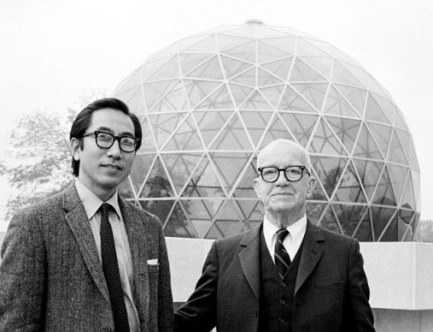 The three day event was organized by Elizabeth Donoghue, Mentor for SIU's Honors Program.
"He has inspired so many people from so many different disciplines," Donoghue explains. "I think that was the thing that was appealing to the university's Honors Program."
Lectures like this are normally held for just one day, but Fuller's had to be expanded to three days because of overwhelming interest.
The second day of the event took place on Wednesday and offered the "Geometry of Thinking" workshop. "We look at Bucky's synergy: the idea of working together," Donoghue says.
About 40 community members, faculty and students participated in the hands-on activity using toothpicks, bamboo sticks and dinner mints to create structural systems.
Fuller, a world-renowned architect, cosmologist and teacher, created the center's dome as a transparent replica of planet Earth. The building stands with mathematical exactitude, symmetrically astride the true planet Earth's "90th" western meridian of longitude.
It is also a true planetarium for the northern hemisphere.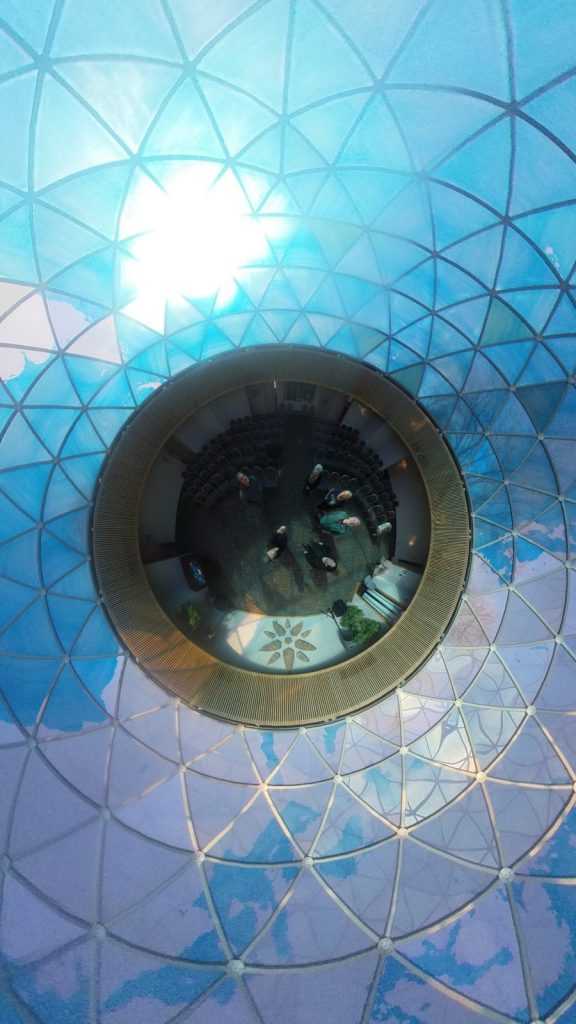 David McConville, Chairman of the Buckminster Fuller Institute, says while working as a professor at the University, Fuller came up with an idea to solve the biggest problems facing humanity: a change in education.
"He was discovering that increasingly, education is about over specialization," McConville explains. "Things are very fragmented and he was really advocating for new ways of thinking about the education system."
Fuller would be proud that a physics professor took part in the workshop and is using it as a tool for her own class.
"We deal with the same structures in a different perspective," says Thushari Jayasekera, Associate Physics Professor. "I want to find out what are the most exciting ways to teach about these."
We at Pacific Domes continue to draw never ending inspiration from the genius who did so much to change our concept of design, and who spoke of the challenges we would face in the modern world while offering solutions that continue to be applicable today.