Dome Engineering
Pacific Domes are engineered for both internal and external weight loads and support lighting and sound equipment. We offer an in-house structural analysis upon request. To be approved for permitting, your local building department may require engineering documents. Our architect and engineer can help you meet your requirements. Pacific Domes exceed TUV engineering requirements for all European countries.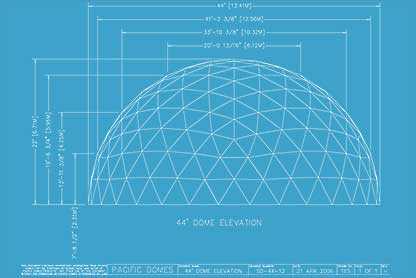 Engineering Blueprints
Pacific Domes are the most durable structure, utilizing the least material. Our frames are made of USA galvanized steel. They are engineered for both internal and external weight loads, and support lighting & sound equipment.
Dome Frames
Our dome frames are made from galvanized steel. The steel dome frames, in conjunction with the geodesic design, creates an amazingly strong structure using a minimal amount of material.
Steel Dome Frames
Standard: .92″
Heavy Duty: 1.31″
Extreme: 1.9″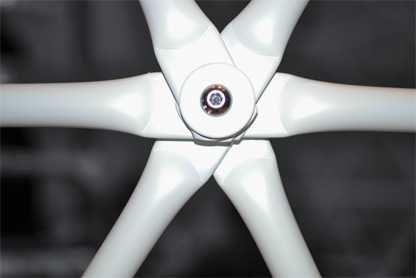 Interior Freedom – Our geodesic dome frames are freestanding with no support poles to obstruct your valuable layout.
Anchoring the Frame – Anchors are supplied to secure the dome frame to asphalt, concrete, earth, or a deck.
Portability – Our Geodesic Dome frames pack down into small bundles that are easy to ship and handle!
Powder Coated Frames – With many colors to choose from, powder coating is a quality and colorful finish available for your dome frame. These colors will not fade or chip.

Dome Covers
SunShield Fabric is highly luminous fabric that allows solar passive heating. It is a vinyl coated polyester fabric. It has a protective film which increases the UV resistance. Because of its smooth surface, it is easy to clean. This cover is highly luminous.
12-20 yr. Life Expectancy
Flame Resistant
Waterproof
Highly Resistant to Mildew
Extra UV resistance
5-Year Pro-Rated Warranty
Color choices
Our qualified team is able to produce and ship your ideal dome to fit the timing of your project. Thanks to our in-house manufacturing, we have a 100% track record even with custom orders.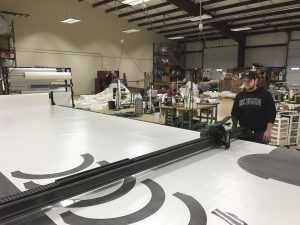 Faster turn-around times
Extensive customization options
Durable materials
Production oversight under one-roof