Dome Engineering
Pacific Domes are engineered for both internal and external weight loads and support lighting and sound equipment. We offer an in-house structural analysis upon request. To be approved for permitting, your local building department may require engineering documents. Our architect and engineer can help you meet your requirements. Pacific Domes exceed TUV engineering requirements for all European countries.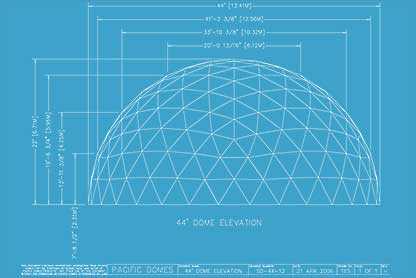 Engineering Blueprints
Pacific Domes are the most durable structure, utilizing the least material. Our frames are made of USA galvanized steel. They are engineered for both internal and external weight loads, and support lighting & sound equipment.
Dome Frames
Our dome frames are made from galvanized steel. The steel dome frames, in conjunction with the geodesic design, creates an amazingly strong structure using a minimal amount of material.
Steel Dome Frames
Standard .92″
Heavy Duty 1.31″
Extreme 1.9″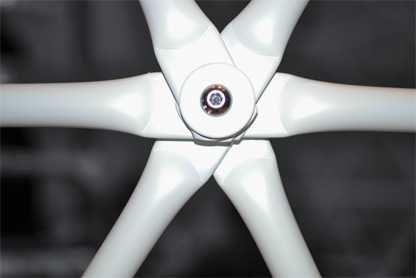 Interior Freedom – Our geodesic dome frames are freestanding with no support poles to obstruct your valuable layout.
Anchoring the Frame – Anchors are supplied to secure the dome frame to asphalt, concrete, earth, or a deck.
Portability – Our Geodesic Dome frames pack down into small bundles that are easy to ship and handle!
Powder Coated Frames – With many colors to choose from, powder coating is a quality and colorful finish available for your dome frame. These colors will not fade or chip.

Dome Covers
Outdoor Events Fabrics
Event-Lite is used for our Illumination Domes and is lightweight for ease of setup, and perfect for night time digital projections. This translucent fabric allows images to be seen both inside and outside the Dome. The Event-Lite is 100% Coated Polyester, 7 oz. /sq. yard, fire retardant, water/mildew resistant and available in many colors. This fabric has a matte finish.
Event-Vinyl is extremely durable and perfect for long term outdoor events. Logos and branding can be applied to Event-Vinyl using removable appliques or inkjet printing. Event-Vinyl is a vinyl coated Polyester, 17 oz. /sq. yard, fire retardant, water proof, mildew/UV resistant and available in many colors.
Blackout-Vinyl is used for projection theaters. It is a vinyl coated Polyester, 24 oz. /sq. yard, fire retardant, water proof, mildew/UV resistant and available in many colors. Check out our Colored Vinyl Options page.
Indoor Events Fabrics
Stretch-Lycra is for indoor events or during fair weather, to create shade for outdoor events, It fits like a glove and is perfect for digital projection. The translucent quality allows images to be seen both inside and outside the dome. It is made from a fire retardant Lycra® blend, 5 oz. /sq. yard, and available in many colors.
Black Duvetyn is used for projection theater curtains and hangs elegantly below the projection liner. It is 100% Cotton, 16 oz. /sq. yard, fire retardant and available in black only.
Dome Doors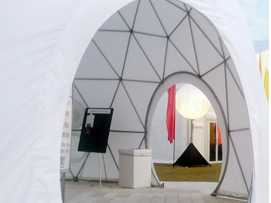 Hoop Doors
Our Standard Event Round Door is perfect for large events. Each door includes a reinforcement hoop for structural integrity. These doors allow for easy ingress and egress and can be zipped closed. For dome sizes 30 ft. diameter and up, two or more doors are included for fire safety. Domes can be connected between doors, ask us about our customization options.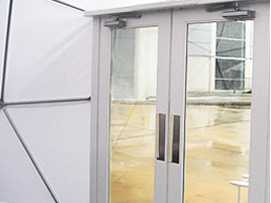 Prehung Doors
Our event dome frames can be modified to accommodate either single or double pre-hung doors. Clients may purchase doorframes and doors through pacific domes, or have the option to provide their own. When providing your own door and frame please communicate all measurements at the time of your order. For dome sizes 30 ft. diameter and up, two or more doors are included for fire safety. Domes can be connected between doors, ask us about our customization options.
---
We offer 3 Door options You can choose from any of these or create your own door style!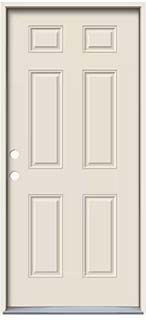 Pre-hung Door Option 1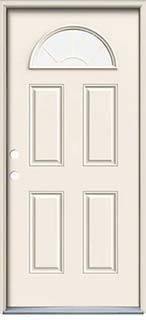 Pre-hung Door Option 2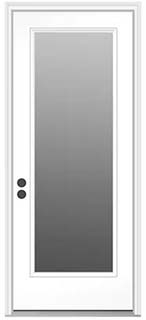 Pre-hung Door Option 3
Dome Windows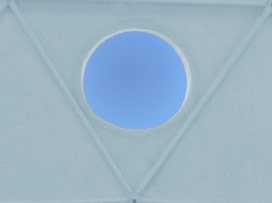 Round Windows
Our removable round windows are made with clear marine vinyl and are extremely durable. The are included with every dome, and interchangeable screens can be purchased.
Bay Windows
Our bay windows offer an elegant vantage of the surrounding world. Constructed from transparent marine-vinyl, this large centerpiece creates a façade designed to offer at once intimacy with nature and interior expansiveness. Removable and custom window options are available.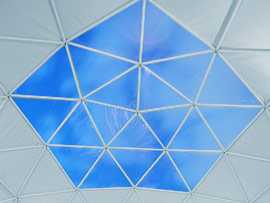 Skylight Windows
Our Optional skylight, made of UV resistant clear vinyl, zips in, replacing the roof of any size dome. It allows a wealth of additional light into the dome.
Dome Floors
Pacific Domes offers a Heavy Duty vinyl floor that curves up the side wall in order to keep standing water out. For colder climates, we recommend an insulated floor, using Thinsulate* sandwiched between two layers of vinyl. Vinyl floors are available in many colors.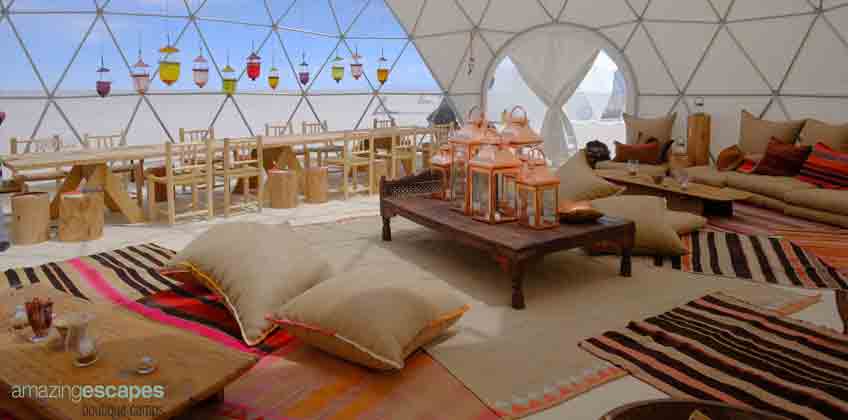 Pacific Domes can provide the appropriate flooring for your event. For permanent installations, please see our deck plans. For your convenience, Pacific Domes can also provide Portable Mandala Floors or Perimeter Boards for use with earthen floors. Consult with our sales team for more information and pricing.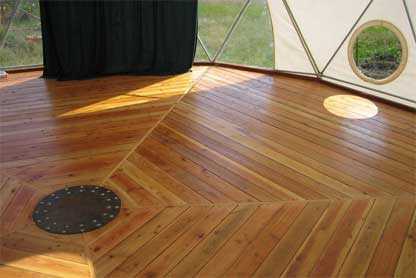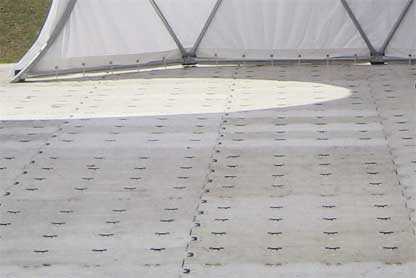 Connecting Domes
Two or more domes with short or long tunnels can be connected through event round doors. Our consulting staff can help you estimate a multiple dome setup.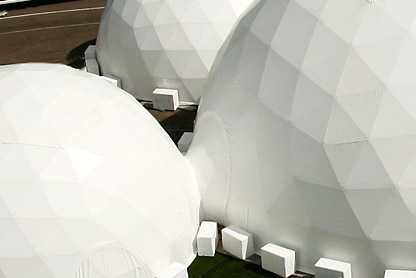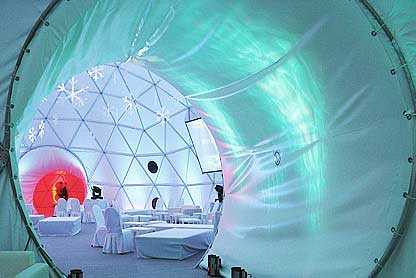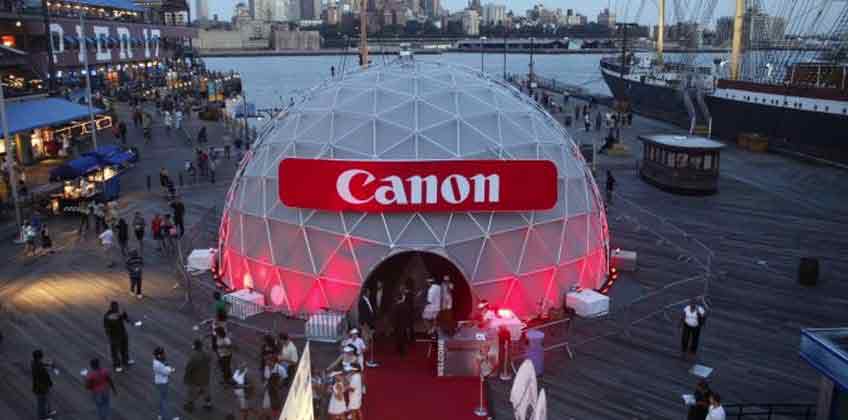 Many clients like the look of an exterior geodesic frame with a suspended cover. This also provides a smooth projection interior surface. Powder coated frames are available in any color or metallic finish.
Our domes are equipped with openings for HVAC units. We also offer optional solar fans, that are environmentally friendly and powered by the sun, to control humidity and temperature levels.
HVAC
Pacific Domes can provide heating or air conditioning as needed for your event tent to maintain a comfortable dome temperature. We also offer optional solar dome fans to keep your event temp cool. The removable roof can be left open and the side walls can be rolled up for fair weather events and to keep a moderate dome temperature.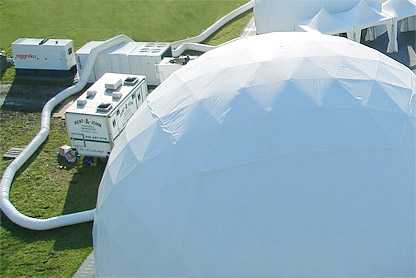 Graphic Design
Pacific Domes offers full design and production services to realize the potential of your branded dome cover. Our creative design team will turn your blank canvas into the next icon. Contact our team for visuals consultation.
Digital Printing
Pacific Domes offers custom digital printing, available for both the interior and exterior of your dome. We use a state of the art inkjet printing process to give you a permanently branded and designed cover. Our great attention to detail promises you a seamless imagery up to 360 degrees.
Vinyl Appliqués
The dome exterior is highly visible and can be used for brand graphics, logos, and advertisements. Pacific Domes offers high performance vinyl appliqués to accommodate temporary or event specific graphics. The appliqués are compatible with our EventVinyl and EventLite covers and are easy to remove from the dome when desired.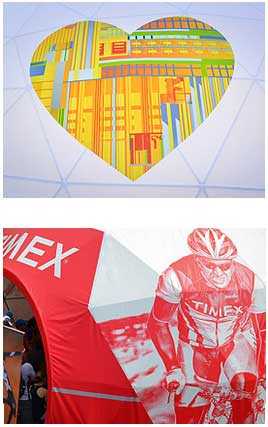 With 40+ years of dome experience, no other company can do it quite like we do. Our full in-house design team can turn any dome aspiration into a reality. From custom elegant viewing windows to multiple connected domes, our team is the best in the business. Our project managers and account executives see each dome from conception to completion, ensuring your custom project is produced with every attention to detail. From amphitheaters, to geodesic spheres, Pacific Domes will manifest your wildest dreams. Contact our sales team to understand our full customization capabilities.We Build to Suit: Pacific Domes offers complete event solutions. Our in-house manufacturing team can custom build domes to suit your specific needs. Our experienced sales staff can handle tent installation and take-down, logistics, equipment rental, heating and air conditioning needs, flooring solutions, and projection needs.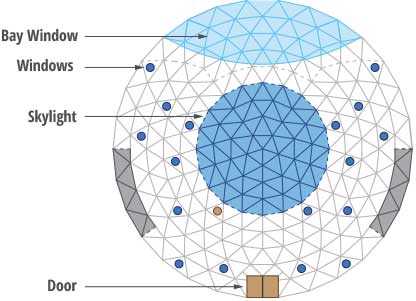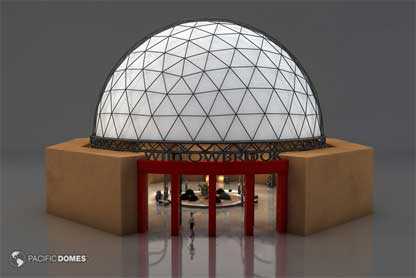 3D Model Renderings
Our 3D artists can help your company visualize your custom Pacific Dome with your graphics and simulate the environment you plan to install it. Consult our representatives for pricing and media options.
Our qualified team is able to produce and ship your ideal dome to fit the timing of your project. Thanks to our in-house manufacturing, we have a 100% track record even with custom orders.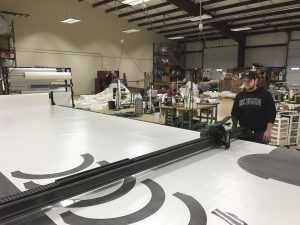 Faster turn-around times
Extensive customization options
Durable materials
Production oversight under one-roof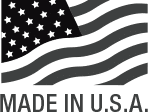 Our domes are portable, quick and easy to assemble. Geodesic Domes are the strongest structure known in the architectural world and will fit in the back of your car!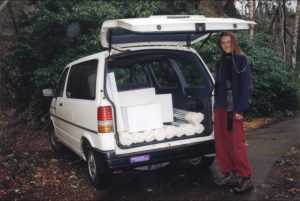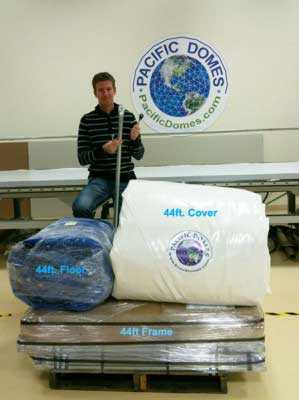 Pacific Domes offers complete installation for your event. From flooring and HVAC, to a full custom setup, our qualified team is ready to fly anywhere in the world to insure your success.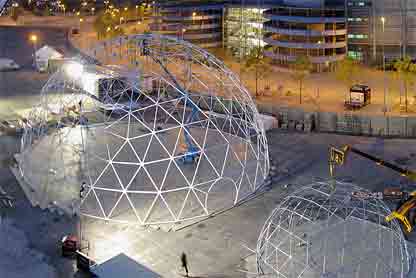 Assembly
Construction
Strike
Storage
Flooring