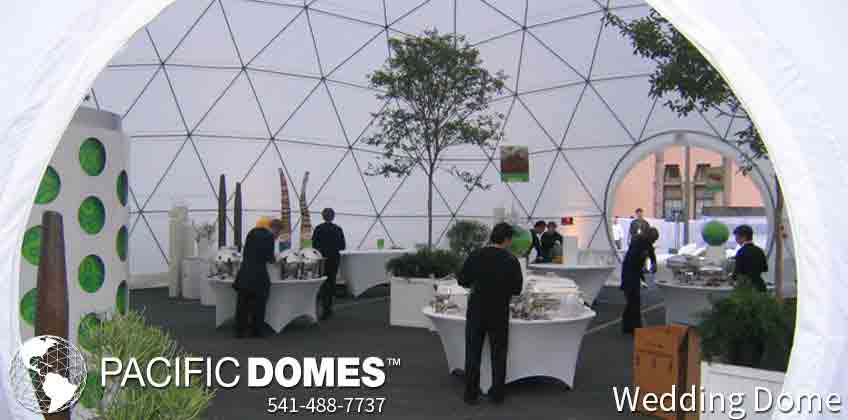 Weddings
Celebrate in Style: Pacific Domes Wedding Domes have an expansive geometry guaranteed to create a unique environment for your guests. Our domes create a simple yet elegant way to celebrate your union. The perfect symmetry of a Pacific Dome cultivates an environment of peace, harmony, and communion. Our domes can be used for all parts of your special day, from the wedding ceremony to the banquet. Talk to us about making your dream wedding come true.
Sports Domes
Pacific Domes Sports Domes are loved by athletes and spectators alike. The portability and quick installation make the dome an instant ski resort. During warmer seasons, the dome provides relief from the sun. From Olympic size events to small tournaments, Pacific Domes has been on the scene. Enhance your game, tournament, or competition with the inspirational design of a geodesic dome.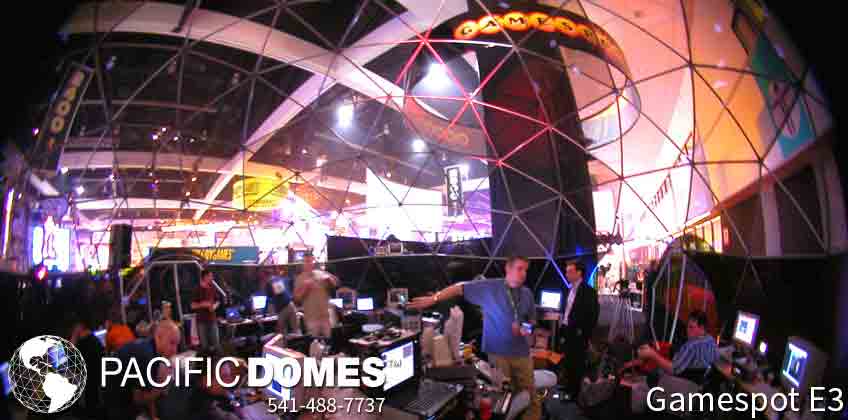 VR / Gaming Domes
Immerse yourself in a virtual augmented reality with a Pacific Domes. Our patented negative air pressure projection lining system is the perfect platform for 360° image projection. Our VR domes are built to create an impressive, realistic, and out of the ordinary gaming setup. The sound acoustics in our domes are unparalleled, able to take your playing experience to the next level. Game simulator enthusiasts will be in virtual heaven once inside our gaming dome.
Movie Sets & Film Studio Domes
The Pacific Domes Multimedia Dome is a location film-makers dream. Now you can bring your indoor movie studio to your ideal outdoor location. Our Multimedia Domes offer full event lighting and sound solution, providing a true center stage for your performers. Obscura Digital, our sister company, offers surround sound and projection to transform your dome into an immersive environment. Our Multimedia Dome can be used as a film studio with a green screen, or a surround projection theater with a silver screen.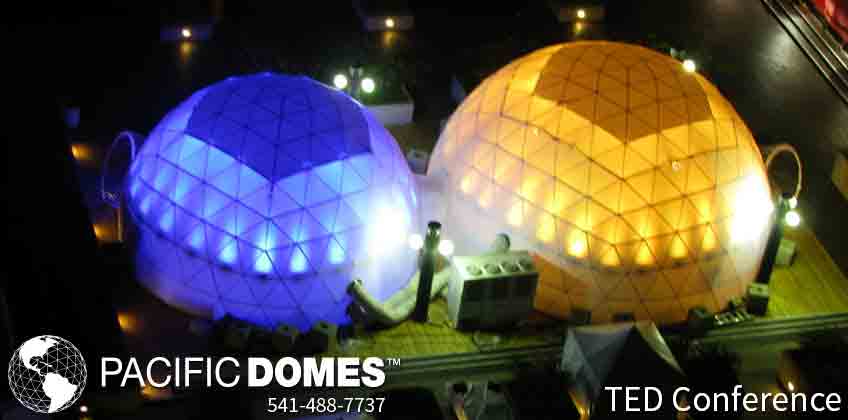 Roof Top Lounges
Be on top of your skyscraper with a Pacific Domes Rooftop Lounge Dome. Nightlife establishments can add unique beauty to outdoor rooftop lounges or dining areas. The addition of a dome venue to your terrace will become the talk of the town as well as a source of revenue. Our geodesic domes can handle rooftop winds, while keeping your patrons in a protected bubble. Attract visitors and create a unique, futuristic look to your personal space or professional establishment with our domes.
Ice Bars!
Cold, but so very cool! Magic happens inside our Ice bar domes. They become the center of every holiday event the moment they freeze! Pacific Domes Ice Bar Domes have been the main feature of award winning ski resorts. Have a look at our gallery to see how our domes double as makeshift igloos.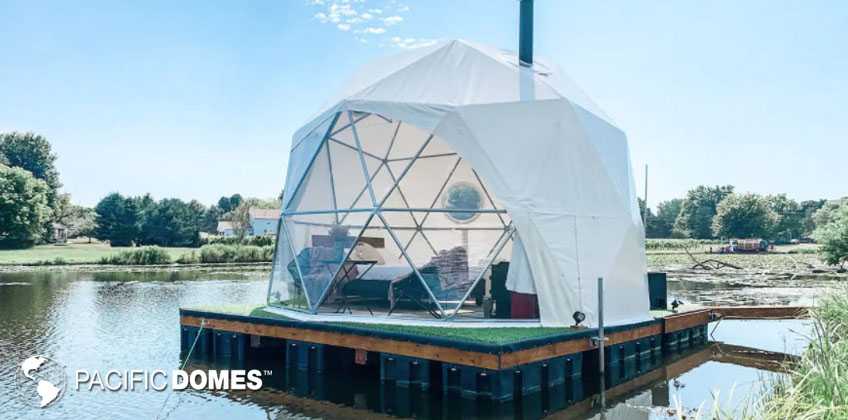 Floating Domes
Create a truly unforgettable experience with our custom-engineered floating domes. Have your own house on the water, or host an event that sits safely above sea-level. Take a look at our gallery and call one of our representatives to learn more.