"Creating Magical 360° Spatial Environments in the Golden Age of Geodesic Engineering." ―Pacific Domes, Inc.
Oktoberfest VIP Tents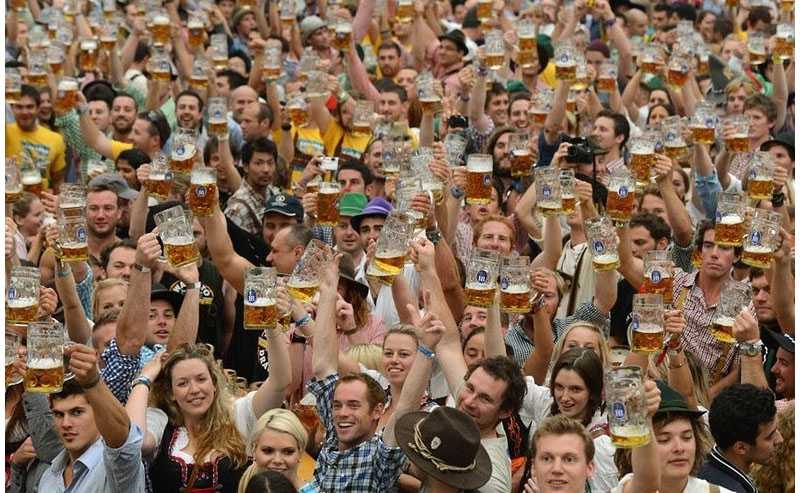 Searching for that feeling of true hospitality? Why not turn your next Oktoberfest event into a spectacular affair that won't be missed with Pacific Domes free-standing 360° VIP Tents?
Geodome VIP Tents are an instant attraction and quickly become a favorite hangout during Oktoberfest. An annual festival that has its roots in Munich, Germany, Oktoberfest is now celebrated globally by many ethnic German cultures, who introduced this tradition to their new homelands.
Historically, Oktoberfest begins the 3rd Saturday in September and ends the 1st weekend in October. However, innovative businesses have been known to extend the celebration for the entire month of October with eclectic entertaining venues.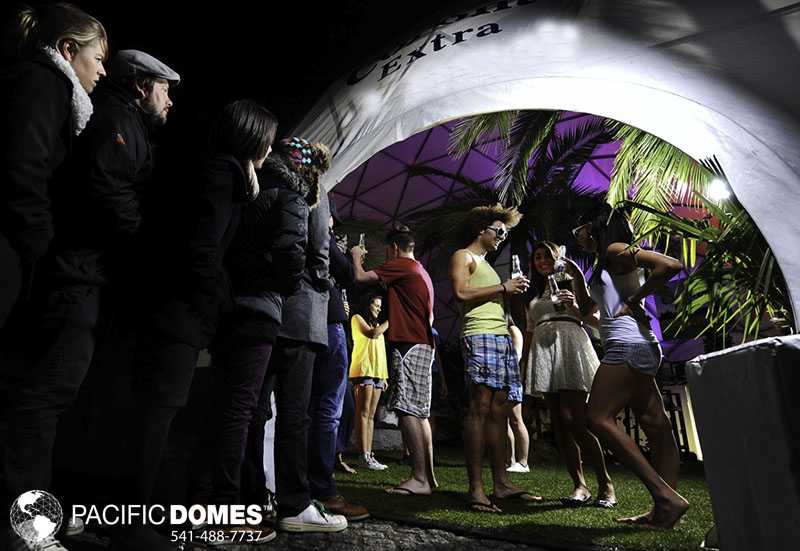 Choose from scalable big or small VIP tent sizes to welcome your guests to a classy atmosphere that lights up night skies. Portable all-occasion event geodomes bring the perfect hospitality solution when entertaining clients or hosting events such as weddings and parties.
VIP Tents are Disaster-proof, Water-proof, Durable & Scalable
Take the worry out of Event hosting. Did you know that free-standing geodesic domes have proven to be virtually disaster-proof during high winds, inclement weather, hurricanes and earthquakes?
Need something that goes up in a hurry? VIP Tents are suited to all types of terrains, and are fully deployable to just about any location on the planet. They can be erected in hours with as little as 2 people using simple hand ratcheting tools. The larger event domes will require a small crew and equipment such as tall ladders, scaffolding and cranes.
Celebrity VIP Tents
Entertain your guests in style. The zen-like ambiance of a VIP tent offers the luxury and comfort associated wit
h resort-style hospitality.
The spacious dome interior offers limitless possibilities for creativity and provides a cozy gathering place to brings people together. Its circular design encloses the greatest volume of interior space with the least amount of surface area.
A dome's structure is one of the most efficient interior spaces, because air and energy circulate without obstruction. Due to the dome's enclosed space, there's very little energy lost when additional heating or cooling is needed during seasonal extremes.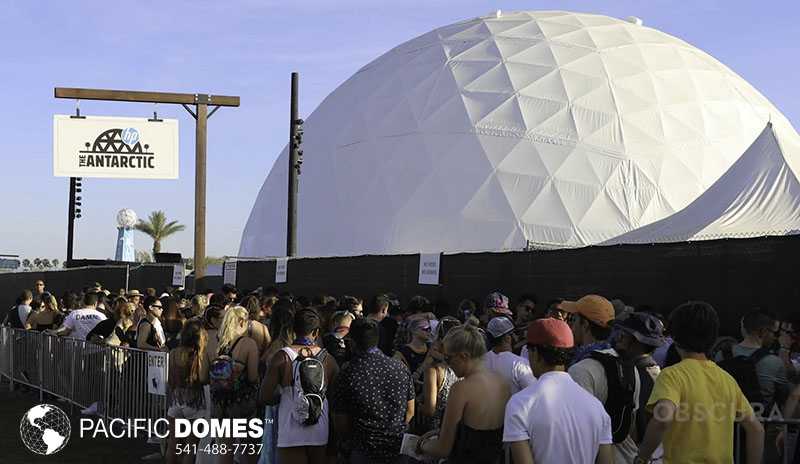 One of the world's largest portable projection domes at this year's 2017 Coachella Music & Arts Festival, the VR projection dome mesmerized filled-to-capacity audiences of 500 throughout the entire weekend.
Irrespective of whether you plan to purchase or rent, whether your event is large or small, simple or extravagant, discover how Pacific Domes' ecoliving VIP tents can bring your event to life in a magically immersive, interactive and eclectic 360° arena.
Event Domes / Event Tents (4:12 min.)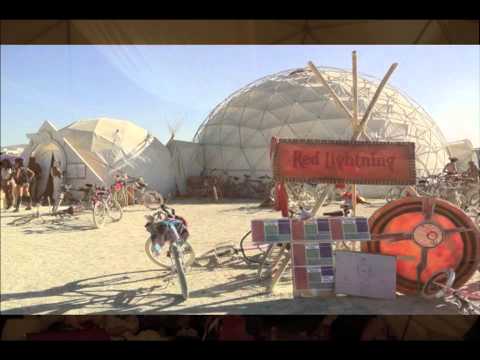 Pacific Domes offers complete event solutions. VIP tents become the hit of every trade show, convention, party and music festival. The entire interior is open to your creativity! Our free-standing geodomes support lighting & sound equipment. For additional inspiration visit our gallery.