Pacific Domes of Oregon is the global leader in building amazing 360 Degree Projection Domes, Virtual Reality Theaters and Immersive Environments for the projection of VR Gaming, Augmented Reality and even Geographic Information Systems Data Visualization (GIS) to those who step inside.
The unveiling of the Idome "Edutainment" dome, on November 19th 2013 in Irvine CA, by Pacific Domes and EonVision combined interactive 3D software with multi-media content brings the world the best elements of movies, theme parks, museums and interactive gaming. EonVision is a joint venture between Eon Vision and Vision 3 Experiential (V3E).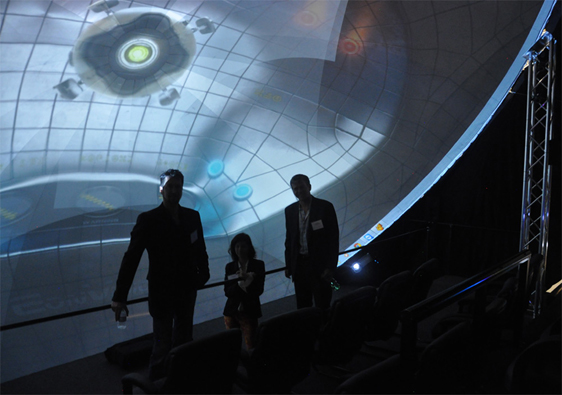 Pacific Domes partnered with EonVision to make the Idome a reality.  We developed a custom 9 meter projection dome to house the interactive Edutainment experience. The dome is suspended and tilted at an angle to enclose tiered theater seating that accommodates 30 participants.  Each dome is outfitted Hi-res 3D video for a seamless high quality visual experience, 5 speakers and a subwoofer and 4D elements like moving seats and water, wind and heat.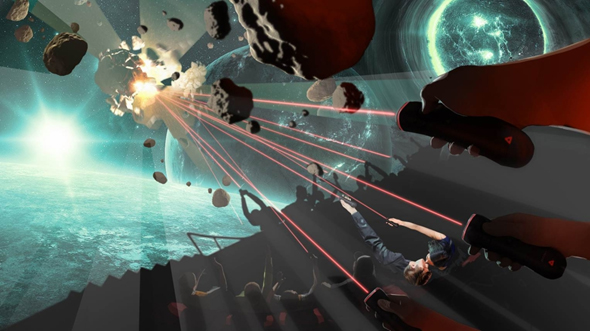 The opening event in Irvine this past weekend had over 200 guests from 36 countries. Keynote speakers Nasa Astronaut Duane "Digger" Carey, Guinness World Record mountaineer Fredrik Strang and world famous space architect John Spencer all touched on the theme of "Experience More- Live Your Dreams".  The Idome intends to "reconnect people to their childhood dreams, and through the show's interactive elements, rekindle youthful passions."
There are plans for more of these immersive educational Idomes across the country at museums and theme parks. The focus of the content will be on science, technology and the collective human experience.