---
Prefab Dome Home Kits by Pacific Domes
"Living large in a Tiny House Dome… even if you've never built anything before" — Pacific Domes 
---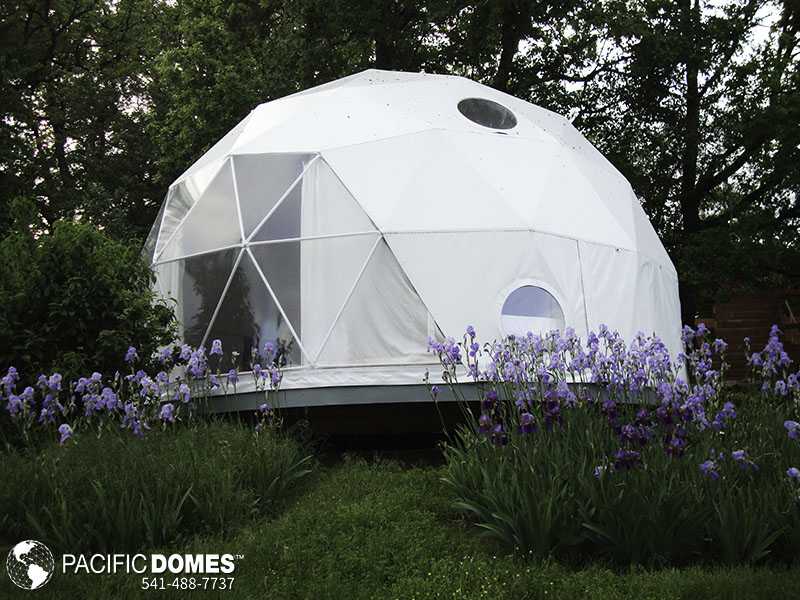 Why Prefab Tiny Houses?
Prefab Tiny houses have moved beyond trendy to fit many lifestyles and pocketbooks. While a minimalist lifestyle is not for everyone, today's on-the-go society has created modern-day nomads who already spend much of their time outside the home due to long work-related commutes. 
The Tiny House Revolution is viewed by some as the antidote to high mortgages, property taxes, congested suburban sprawl, commuter trains and traffic jams ‒ and, the tiny house movement has been embraced by many as to what 'living large' means to them.
No prior skills? No worries, you can build a prefab tiny house dome… even if you've never build anything before.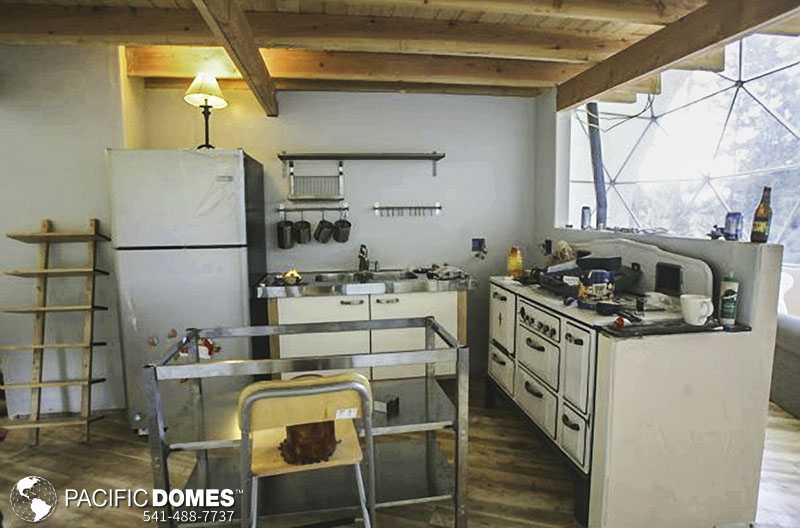 First off, understanding the trend towards tiny home living requires a subtle shift in perspective.  It's about re-inventing your life, giving up attachment to stuff and kissing good-bye sky-high house payments, property taxes and whatever else is keeping you from doing what you love to do 24/7.
---
"Our life is frittered away by detail… simplify, simplify." ― Henry David Thoreau
---
If watching your favorite home improvement channel has left you excited about the prospect of ditching that mortgage for the benefits of a simpler tiny house lifestyle you've landed in the right place to explore some of the many options in tiny house construction. 
You'll find useful tips, such as cost, social and environmental impact; and a gallery of photos and ideas for furnishing your Tiny House dome. Ready to explore some interior design options?
Eco-Living Dome Shelter: Kirsten Dirksen – Fair Companies.com (17:10 min)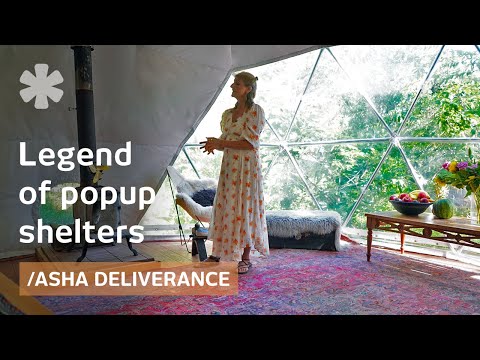 ---
Be sure to visit Pacific Domes for some 'How to' tips of dome construction and  prefab tiny house DIY kits for sale.
---