---
Showcasing Your Big Rig Trucking Events and Trade Shows
"We bring Your brands to life"   — Pacific Domes, Inc.
When it comes to hosting Trucking Events and Trade Shows, big rigs have found an immersive and interactive exhibit venue to showcase the latest in commercial models, equipment, technologies and innovations. So how many big rigs can you fit inside a giant geodome tent?
Typically ranging in size from 40-ft. – scaling up to 120-ft., Pacific Domes commercial tents have been known to fit several large transport vehicles. Freestanding geodesic-engineered domes create an added wow factor –  all, while staying within reasonable sight of economical exhibit space solutions.
Exhibits showcasing the latest in commercial vehicles. 
Here's a few ideas to spark your imagination and create a buzz around your event and brand…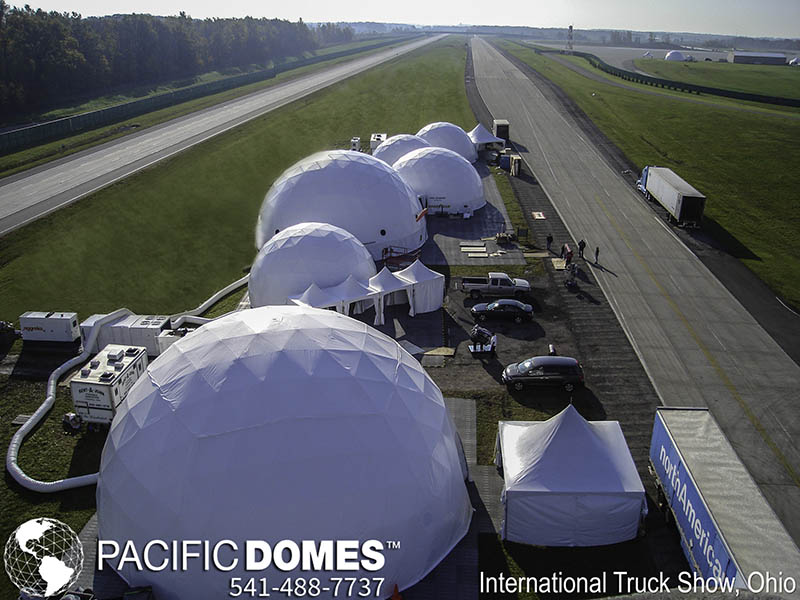 International Truck Show – Legacy Ohio Dome
This huge 60-ft. dome was one in a series of domes that were erected for the huge International Truck Expo in Ohio. Pacific Domes created an immersive and interactive environment to showcase Legacy Ohio Trade Show's latest commercial models.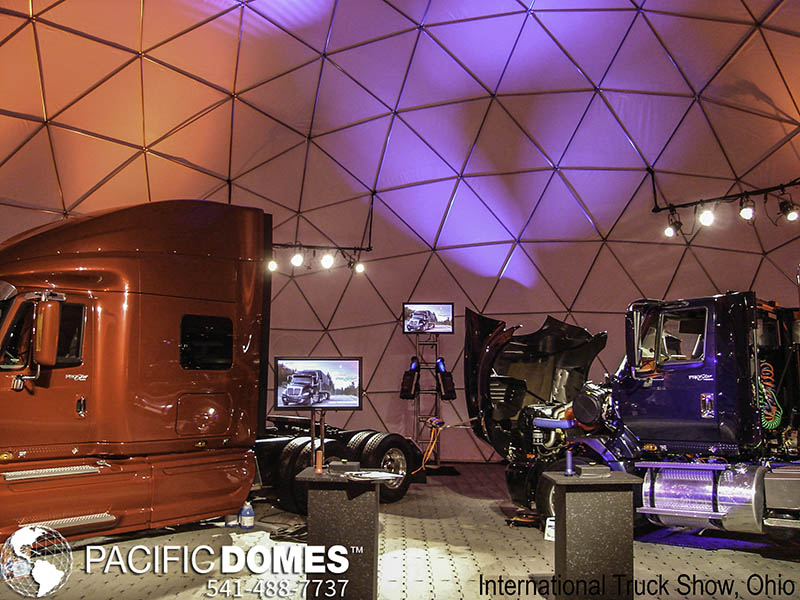 Freightliner
Guess how we got this Freightliner inside of a 60ft. Dome? You're right, we didn't drive it in the door! Much to the delight of Freightliner exhibitors, the Pacific Domes expert field team encased the portable dome over their humongous truck, showing the incredible mobility and portability of our domes. They're among the sturdiest and most portable structures available on the market today.
About the International Truck Expo
This beautiful display of seven (2-60', 2-44', 3-36') vinyl domes was located in the incredibly secretiveTransportation Research Center (TRC) in East Liberty, Ohio – a kind of proving ground, where vehicle manufacturers submit their newest models to a rigorous round-the-clock set of tests.  Unfortunately, we missed out on the crash tests.  It was at this confidential location that International Truck Expo (ITE) decided to hold their upscale "invite -only" exposition.  Each dome was used to accentuate the different qualities and features of ITE's newest models such as: fuel economy, engine efficiency, power and durability, sleeper comfort, et cetera.  One 60' dome was used as a fully-catered conference hall, while two full-sized International Trucks were parked in the other domes for the convenience of the attendees' curiosity.  During their 1-month stay at TRC, our domes survived Ohio's pre-winter storms with 65 mph winds and a torrential downpour of rain, while clients stayed warm and dry inside.
---
Portable Geodesic-Engineered Commercial Dome Tent Sales & Rentals
When it comes to transcending the ordinary, there's something magical about a geodome tent that crowds find inviting. Pacific Domes create an immersive and interactive environment to showcase your latest commercial models. Once inside the spacious tent arena, the Pacific Domes expert teams are there to captivate audiences with the latest 360° light and sound technology.  
Pacific Domes Inc. USA is a leading global builder of portable geodesic-engineered commercial dome tent sales & rentals serving the Event Industry.  In business since 1980, our event dome features and services have won many prestigious awards.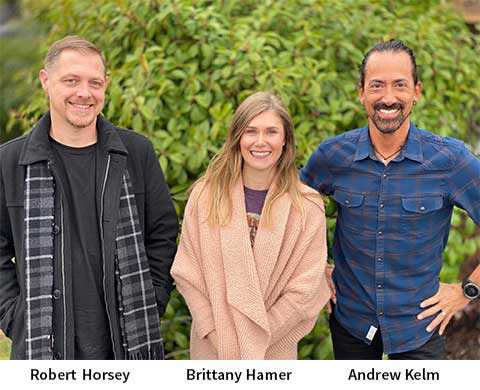 We're here to help
Our in-house team and partners, will work with you from beginning to end, to ensure that what you envision comes to life. Explore purchasing or renting a portable geodesic-engineered dome tent by chatting with one of our friendly sales reps today.