Large Eco-Dome Outdoor Event Tents for Purchase or Rent by Pacific Domes
"We Bring Your Events to life" — Pacific Domes Inc. USA
Motorsports occupy a unique sector of the global sports industry and eco-dome outdoor event tents are there to help you out when windy, inclement weather shows up. In an industry that is growing at a record pace, eco-dome outdoor event tents are there to give you the sleek competitive branding edge, as well.
The Motorsports Industry Association (MIA), says that the US market is currently worth more than thirteen and a half billion dollars. With powerful business giants, like NASCAR, F1 AND INDYCAR, the other forty-five hundred companies directly involved in motorsports, find innovation ways to stay ahead of the game.
Geo-engineered event tent dome structures meet the highest industry standards. Showcasing your brand image on a printed dome tapestry is a crowd drawing attraction that is sure to engage visitors and ensure that you thrive at your event.
Here are a couple of ideas that event innovators have used to create a buzz around their event and brand…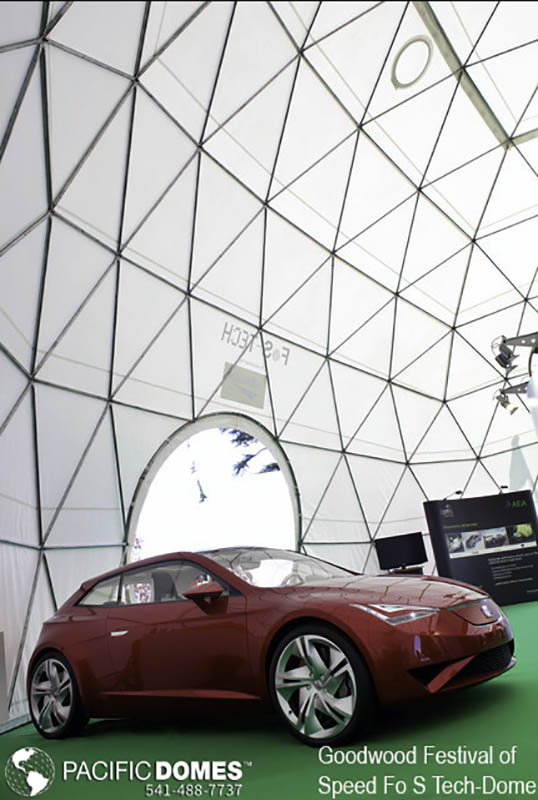 Goodwood Festival of Speed FoS-Tech Dome
The Goodwood Festival of Speed celebrated motoring and motor sports in three 36ft. satellite domes and one 60ft. dome, provided by Pacific Domes. The exhibitions on display within the eco-domes promoted hi-tech green battery technology designed to reduce the environmental impact of future vehicles.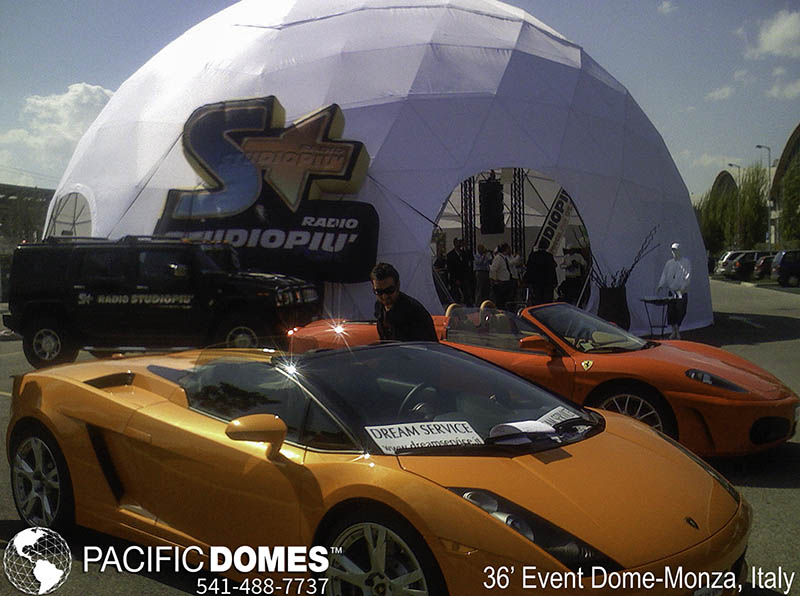 Real Racing in Monza, Italy
The Coppa Intereuropa racing track at Monza, Italy, is one of the fastest and most exciting circuits in the world. The modern 30ft. eco-dome served as a popular gathering hub for the event and added a nice contrast to the antique sports cars that filled the venue. Pacific Domes took special pride in having provided everyone shelter from the three days of wind and rain during the competition.
Pacific Domes Inc. USA is a leading global builder of portable geo-engineered commercial dome tent sales & rentals serving the Event Industry. Team Partners, Obscura Digital and Vortex Immersion Media will work with you from inception to end to ensure that what you envision comes to life.