---
"Wherever you may wander, there's no place like dome." ― Pacific Domes, Inc.
Why Dome Shelters?
Built to withstand the most rugged terrains, the wildest winds and weather on the planet, geodesic dome shelters have proven time and again to be the best portable shelter known to man.
Rigid and stable when exposed to nature's extremes, geodesic dome shelters are formed by inter-connected triangles. The spherical structure of a dome is one of the more ecofriendly interior designs for human dwellings.
Dome shelters are naturally more energy efficient due to unobstructed circulation of ambient heating and cooling.  Designed for optimal ventilation in all types of climates, studies have revealed geodesic domes have at least a 30% more heating and cooling efficiency when compared to standard shelters.
Dome Shelter Basecamps
Prefab dome shelter kits are rapidly deployable and have been used as remote field basecamps in sub-zero arctic regions, hot arid deserts, tropical rainforests and high mountainous elevations. No matter whether your basecamp is for a serious enterprise or for a more leisurely pursuit, you'll love that prefab dome kits can be set up in just a matter of hours with a couple of friends and some hand-held ratcheting tools. 
With many versatile uses, ecoliving dome shelters have served as basecamps for:
Remote Construction Camps • Field Hospitals • Relief Efforts • Prepper Camps
First-Aid Shelters at Ski Resorts • Eco-Villages • Intentional Communities
Are you ready for an outdoor adventure? Here's just a few recreational uses for dome shelter basecamps:
Festivals & Event Hosting • Eco-tourism & Geodome Glamping (glamorous camping)
Adventure Camps • Summer camps • Vacation camping spots
History of Geodesic Dome Shelters
True visionaries both past and present have understood the harmonics of natural law. Drawing inspiration from Nature, R. Buckminster 'Bucky' Fuller discovered that if a spherical structure was created from triangles, it would have unparalleled strength.  The true impact of 'Bucky' Fuller's vision to serve humanity's needs for shelter can still be found in his continued influence upon generations of artists, designers, architects and scientists working to create a more sustainable planet.
The sphere uses the 'doing more with less' principle in that it encloses the largest volume of interior space with the least amount of surface area thus saving on materials and cost. Fuller reintroduced the idea that when the sphere's diameter is doubled, it will quadruple its square footage, yielding eight times its volume.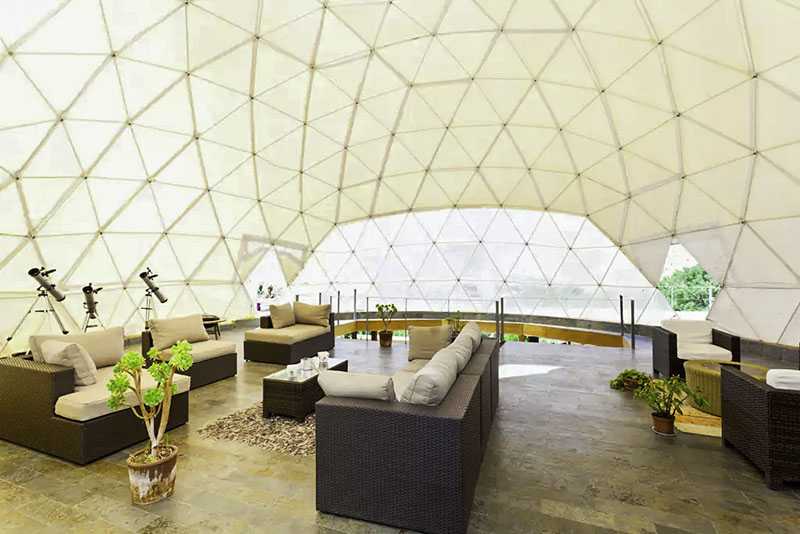 Dome manufacturers offer various sizes and designs in geodesic dome shelters with little assembly time required. Some domes can be assembled in just a few hours.
Many geodesic dome houses are prefab dome kits that you can build yourself or with the help of friends. There are many options and it all depends on how complex you want your design to be.
---
By merging the sacred geometry of R. Buckminster Fuller, Pacific Domes has been building and perfecting the function and beauty of their portable free-standing of dome shelter building systems since 1980 in Ashland, Oregon.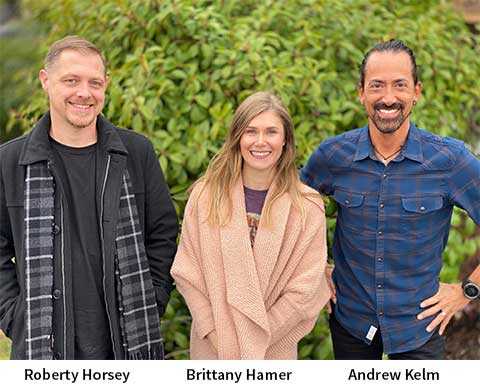 If you're in the market for a portable shelter building system, no need to go further than your own backyard. Much to the delight of your family and friends you can even set up a basecamp in your own backyard or favorite vacation spot. So, what are you waiting for? Visit with one of our friendly Customer Service Reps today.