Portable Festival Tent Sales & Rentals by Pacific Domes Inc.
"Magic happens inside our Festival Tent Domes!" — Pacific Domes Inc.
Festival Tent Solutions
Let the show begin with the award-winning magic of Pacific Domes festival tent solutions! You'll find Pacific Domes festival tents at such annual events as Burning Man and Coachella festivals.
"The Antarctic Dome experience at Coachella 2017, created by Obscura Digital and powered by HP."

We're here to help! Rely on over 35 years of Industry expertise for your next Event! Pacific Domes is a global manufacturer of geo-engineered prefab ecoliving domes in Ashland, Oregon, USA since 1980.
No need to search further! Portable festival tent domes are built to withstand Nature's extremes. Festival tent kits can be assembled and set up in a matter of hours with a few hand-held ratcheting tools and a few friends.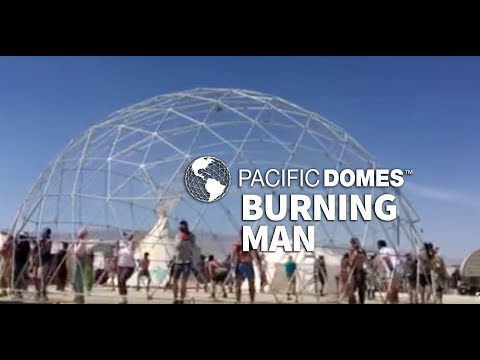 Affordable Festival Tent Solutions
Enchanting festival fans thru the magic of 360° projection, Illumination Dome festival tents thrill crowds with spell-binding performances. Event planners love the translucent Event-Lite fabric that light up the night skies, drawing crowds from miles around!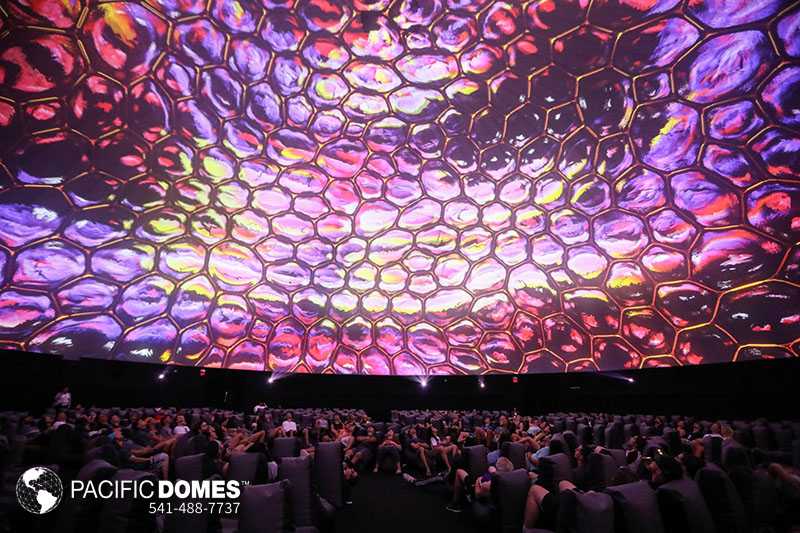 Pacific Domes is an award-winning global manufacturer of mobile VR Projection Dome theaters, proudly serving the Event Industry for decades. In partnership with respected multimedia entertainment companies such as, Obscura Digital, Illumination Domes take the magic of entertainment to new heights with Immersive 360° Projection.
Illumination Domes are Projection Domes without a projection liner. Capable of projecting images from both inside and outside, Illumination Domes are an affordable option with the following features.
Event-Lite architectural fabric is lightweight for ease of setup, and perfect for nighttime digital projections.
Made from breathable 100% tightly woven polyester (7 oz./sq. yard)
Event-Lite is fire retardant and mildew resistant
Event-Lite has a matte finish and is available in a variety of colors
The Ultimate Festival Experience
Hosting an annual festival? If you're an Event planner, you may want to defray your festival costs by setting up your own geo glamping base camp and offering festival geo glamping packages at your next spectacular event. The decision to purchase or rent domes, depends on whether you plan to set up base camps more than 2-3 times a year.
Event Planners find that browsing Pacific Domes gallery of Festival Tent Event Domes is one of the best ways to spark ideas for their next awesome event.
Be sure to visit Pacific Domes Gallery for additional inspiration: