A Tradition of Organic Greenhouse Growing at Pacific Domes
We at Pacific Domes attribute our success to the large community of greenhouse dome enthusiasts that have sparked our design concepts and fueled our company culture during the past 35 plus years. You've asked if it's possible, and we've responded with "Sky's the Limit!"
The tradition of support for sustainable and organic growing methods at Pacific Domes traces its roots to what some old-timers claim is the true birthplace of the Organic Movement at UC Santa Cruz (UCSC). Prior to founding Pacific Domes in 1980, Asha Deliverance, a young, bright-eyed teenage student, landed at UCSC's Student Farm and Garden Project, just as the back-to-the-land grass roots movement was taking flight.
Having arrived at the campus on the heels of California's Flower Power a couple of years earlier, the Divinely inspired Garden Project founders, Dr. Paul Lee (visionary of the Garden Project & Recruiter of Souls) and Alan Chadwick (renowned horticulturist & Gardener of Souls), found themselves at the leading edge of this monumental time in the history of the Organic Agriculture Movement.
Recently, Asha was asked to recall some of her memories at the UCSC Farm and Garden Project and how her earlier training had led to conceptualizing and manufacturing greenhouse domes.
Asha is proud to have been a student of the Biodynamic French Intensive Method as developed and taught by Alan Chadwick. Some 50 Years later the humble 4-acre garden project is a respected academic program that has evolved into the Center for Agroecology and Sustainable Food Systems.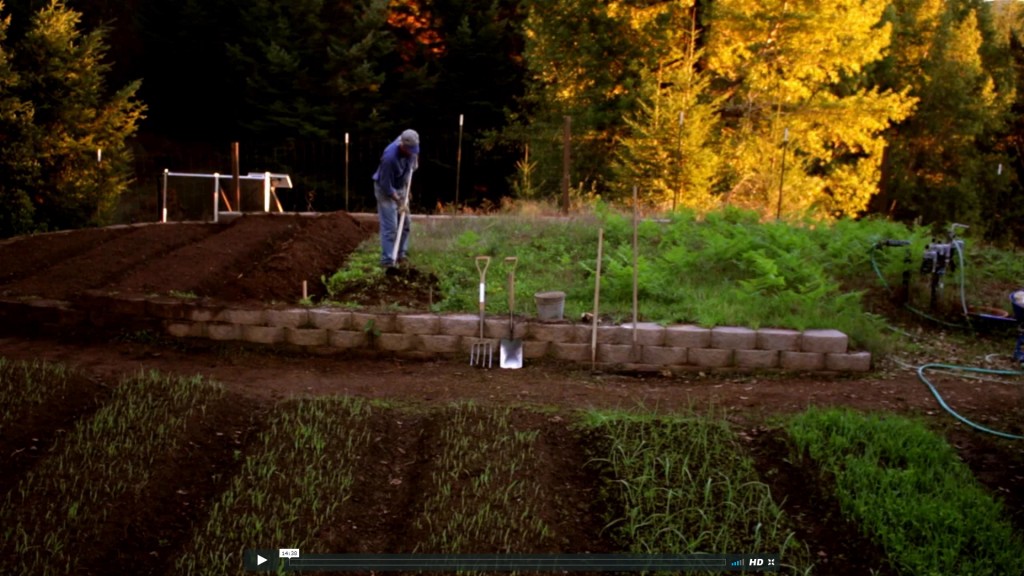 The first in a new video series on the basic techniques of the 'Biodynamic French Intensive Method' as developed by Alan Chadwick. The video demonstrates the cultivation methods used to build raised bed gardens, including: double-digging, tilling, shaping the beds and a brief discussion of the intensive plant spacing techniques that Mr. Chadwick taught.
Regarded by his disciples as the greatest horticulturist of the 20th Century, the magic of the Alan Chadwick Garden continues to draw visitors from all over the world. Of course, the now-famous Alan Chadwick Garden, would never have come into being without the commitment, collaborative efforts and hard work of the students at the UCSC Farm & Garden Project. To learn more about Alan Chadwick's Biodynamic French Intensive Method,
Visit: https://alan-chadwick.org/index.html
Interview with Asha Deliverance, Founder of Pacific Domes, and devoted advocate for the UCSC Organic Farming Movement, the leader in organic agriculture cultivation
Q: What came first, the domes or the UCSC Farm and Garden Project?
A: I took a 'geodesic dome building' class given by one of Buckminster Fuller's protégées at Pima College (Tucson, Arizona) campus. I was then enrolled in the organic agriculture program and learned about an internship opportunity at the University of California Santa Cruz (UCSC). I arrived at the Farm Project in 1969 on the day they broke ground!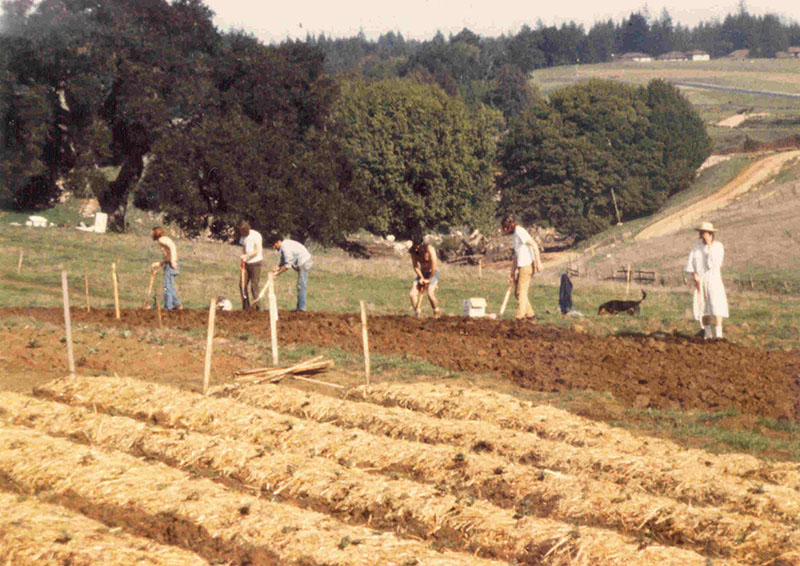 Q: Can you share a few of your most vivid memories at the UCSC Farm and Garden Project?
A: The most important thing that we all came away with from our experience at the farm was the sense of community and the importance of a land-based agrarian culture. That's still what every single person that comes through that farm (35 students every year) comes away with as their main gain.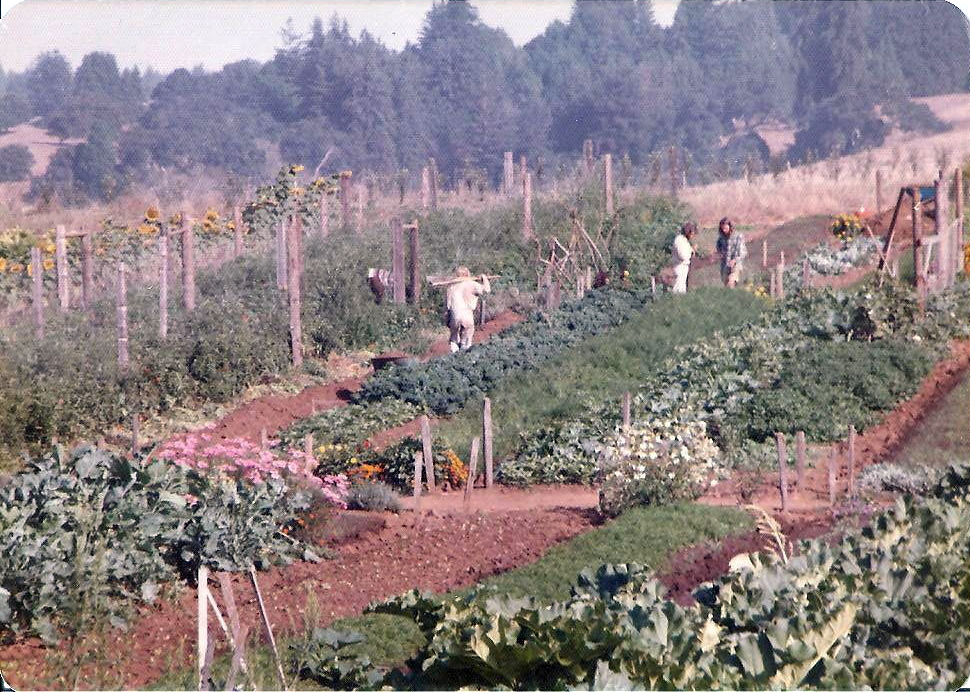 The farm was born out of the Garden project with Alan Chandwick's passion to see a complete biodynamic operating farm. At the Farm, I learned the Biodynamic French Intensive Method as developed and taught by Alan Chadwick. There were 15 of us, I wasn't a student there, but Alan let me stay because he liked my work.
Q: How would you describe the Biodynamic French Intensive Method? Are there any similarities to organic farming or gardening methods?
A: It's a holistic system that includes all of nature. The plants the animals the stars, all of it! Biodynamic gardening utilizes organic methods and creates a biodynamic ecosystem between farmed land, people, animals, microorganisms and lunar cycles to grow and produce plants. The French Bio Intensive techniques, taught by Alan Chadwick, eliminated the use of pesticides and mechanized equipment; it included double-digging of garden beds and soil enrichment by composting.
Q: Were you involved in any other projects, other than farming, while you were at UC Santa Cruz?
A: After six months on the Farm, Allan Chadwick promoted me to the staff. I was involved in the development of the goat husbandry program, and helped establish the apiary. My main responsibilities were harvesting and marketing. I drove a big flatbed truck at age 16 all over Santa Cruz delivering organic produce to the stores, filled with flowers, herbs, and vegetables. It's not easy to park one of those things in a grocery store parking lot!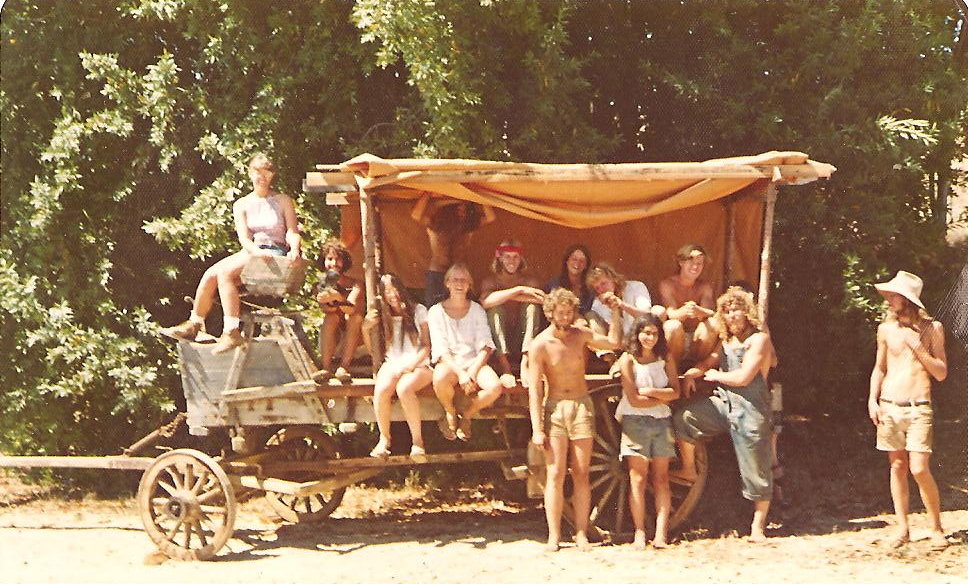 Our arrangement with the university was that we could sell or trade any of the produce that we grew. We mainly ate out of the garden, but on occasion we would trade fruit or other produce in exchange for other goods we needed. What was so cool was that we never paid for anything; all of our needs were negotiated using a trade-barter system.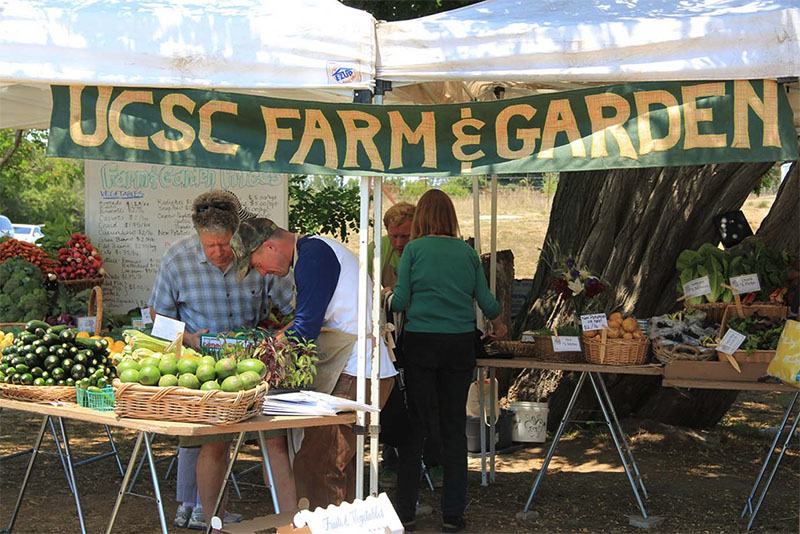 I was at the Farm for four years and learned how to make tipis; we even made tipis for the staff to live in. My son, Christopher, was born in a tipi. We left shortly after Chris was born (circa 1972) and went back to Tucson, where I started an alfalfa sprout business out of my kitchen, which grew into 40 employees after a year in a much larger building. Unicorn Village Sprouts was successful and sold a few years later to a California-based company.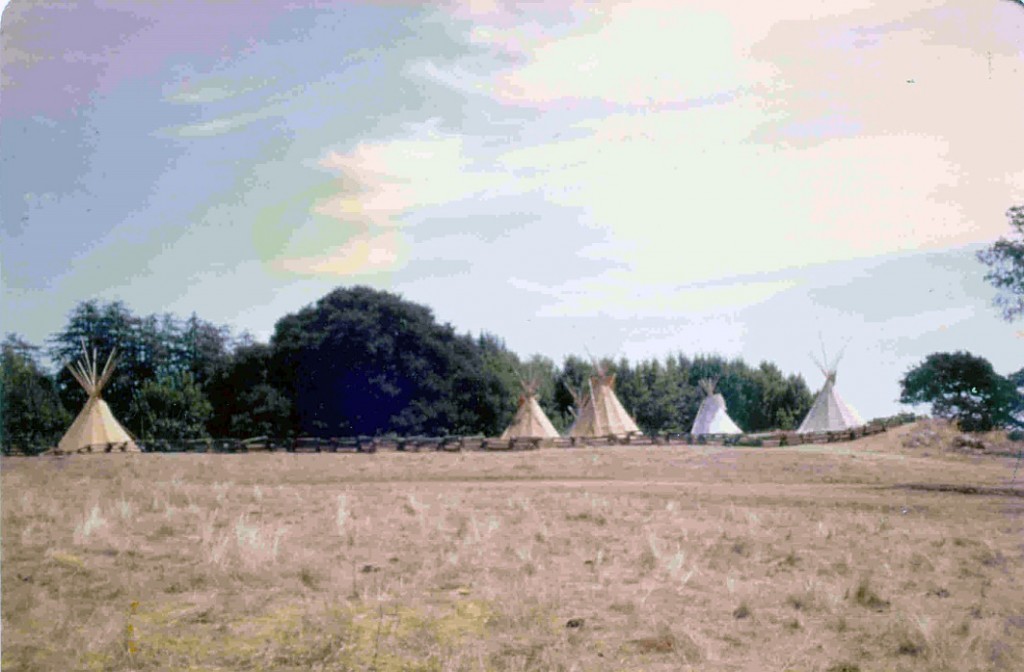 Q: How would you say your experience and training at the Farm has driven the concept and design of BioDome greenhouses at Pacific Domes?
A: When I moved to Oregon I started the dome business, to create shelters for the 'Back to Land' Movement. Due to the cold climate I realized I could cover the dome with greenhouse fabric and get plants going in the early spring. The greenhouse dome happened out of necessity, such as the need to grow crops during winter months. We owe our success to the huge community of greenhouse dome enthusiasts that have continually sparked innovation for our designs and fueled our company culture. The community asks the right questions and we respond with a 'Sky's the Limit' attitude!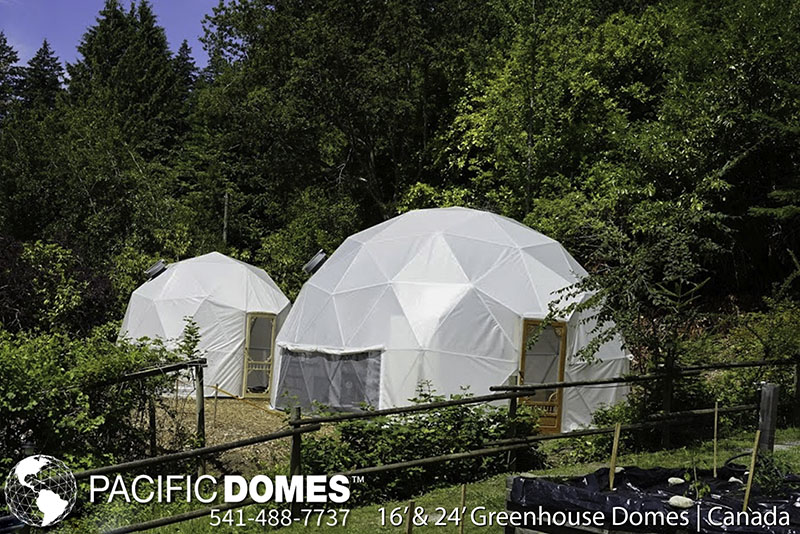 Q: Were you involved in the Biosphere II Project outside of Tucson, Arizona?
A: The Biosphere program was an experiment, where eight people demonstrated a closed ecological system to support and maintain human life in outer space. My nephew, Julian was the groundskeeper that worked with all of the scientists. He was there for 10 years during the whole time it was occupied. In analyzing the reason for "failure" of the project, Julian and I both noted that they did not include micro-biological life in the biosphere, which is the main entity on this planet. They also used concrete, which robs neutrinos from surrounding biology.
The Pacific Domes family has been inspired and supportive of the work of Mycologist, Paul Stamets, founder of Fungi Perfecti, for championing the cause of "Mycofiltration" and "Mycoremediation". We wish to help spread Dr. Stamets work through our various Biosphere and BioDome earth-based science projects, as we move into the exciting Golden Age of Geodesic Domes for Biosphere living.
Q: Where did you go from Tucson?
A: We spent a brief period at the Ozark Mountains, where we purchased a 180-acre ranch. There I deepened my mid-wife practice, as many back-to-landers chose the Ozarks because of the temperate climate and inexpensive land.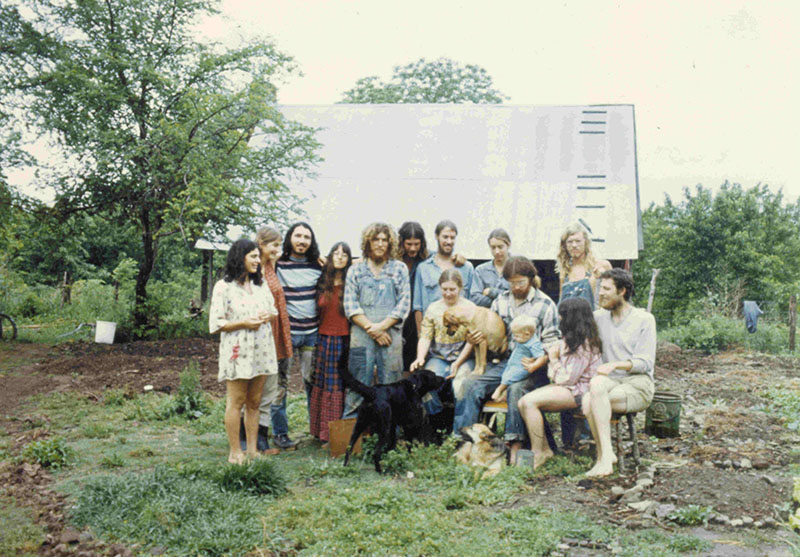 Q: Where did you go from the Ozark Farm?
We arrived at Madre Grande, a monastery community near San Diego. My second son, Elias was born in the very first dome I made. The dome was so successful, I ended up making domes for the entire staff to live in. The famous Findhorn community in Scotland is Madre Grande's sister community. David Spangler, Eileen and Peter Caddy spent time at Madre Grande.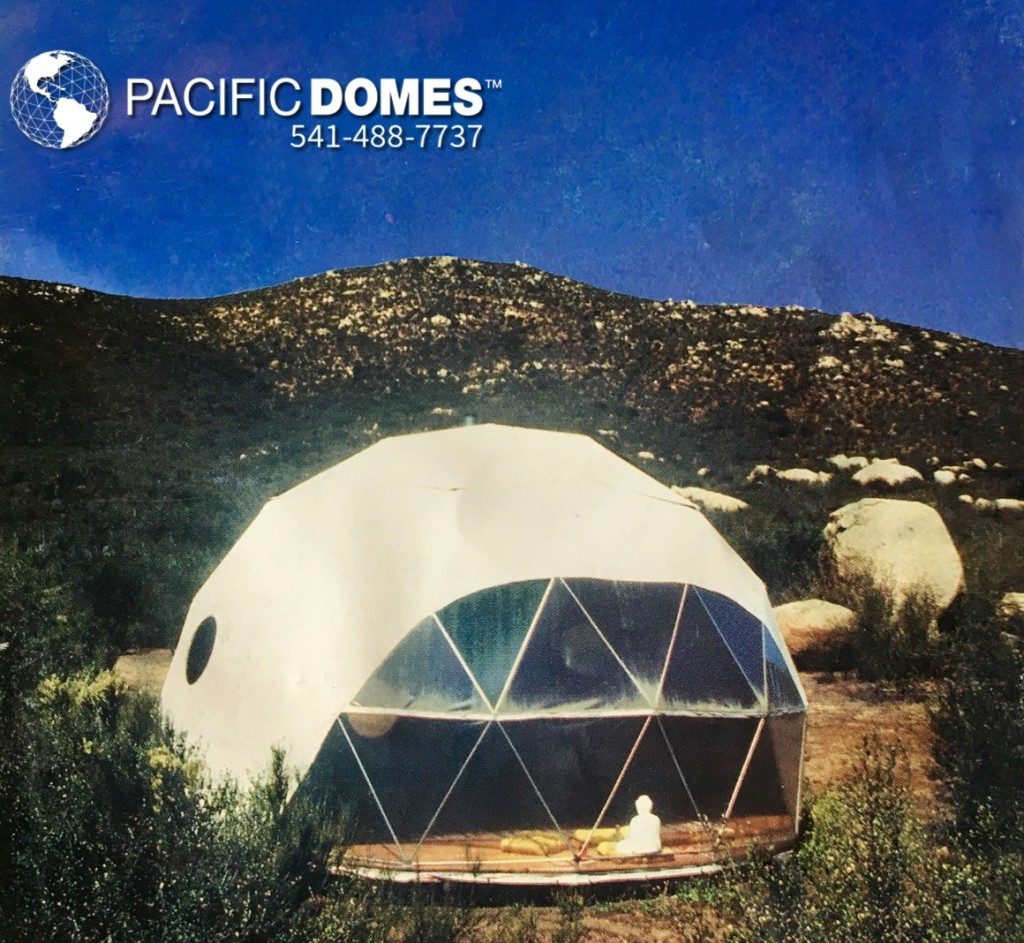 Q: When did you move to Ashland and begin making domes?
A: We moved to Ashland in 1980. I was raising a family, having babies, making domes; and, thanks to support from kindred spirits in the community, we somehow managed to open Ashland's first Mid-wife school.
I moved to Ashland in 1980, and began making domes for the local back-to-land communities. Oregon had a thriving communal spirit that suited my dreams and visions. Besides making domes, I also served as the country midwife, and later founded a midwifery school.
Q: How do you see as the future of greenhouse domes?
A: The future of growing fish and plants inside of a greenhouse dome is just beginning. Aquaculture is a rapidly growing industry, due to our overfished waters. With climate change upon us, there is a greater need for controlled grow environments, free from wind and extreme climate variances. We are also contributing to an experiment at the UCSC campus that is a climate change plant study where they are trying to find plants that grow in a warmer climate. We feel domes are the solution for the future for every front – shelter, farming, and the space frontier.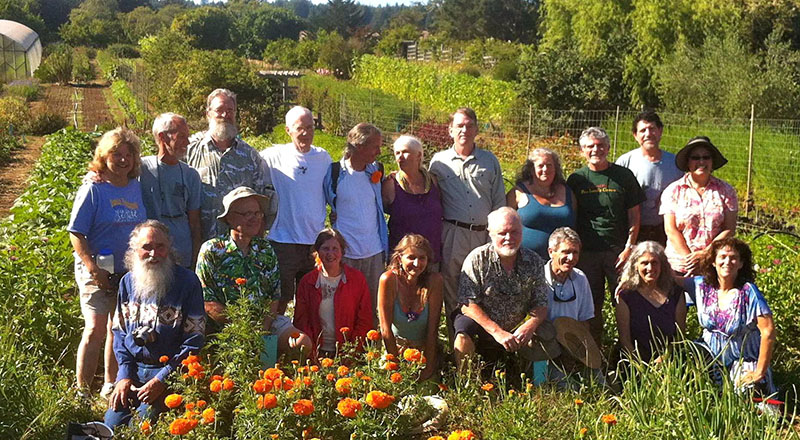 The UCSC Farm, established in 1971 on 17 acres on the lower campus, has become part of the unstoppable organic agriculture movement in California.
Another of Dr. Paul Lee's crowning achievements is 'The Homeless Garden Project', established in 1990, which serves as a role model and prototype for communities everywhere.
There Is a Garden in the Mind, a memoir of Alan Chadwick and the Organic Movement in California is Paul A. Lee's newest book published by North Atlantic Press. It is available at North Atlantic Books, Amazon, Barnes and Nobles and at your local book store.