Love the outdoors, however, a traditional campsite isn't exactly what you have in mind? In recent years, dome glamping (glamorous camping) has become quite the ultimate experience. When you're ready to detach from city life, why not escape to Outlier Inn, a scenic, 3-hour drive from NYC – it's a romantic Airbnb geodome glamping stay in the southern New York Catskill Mountains.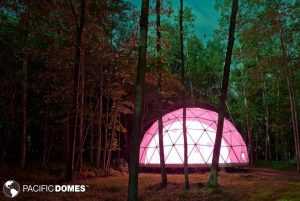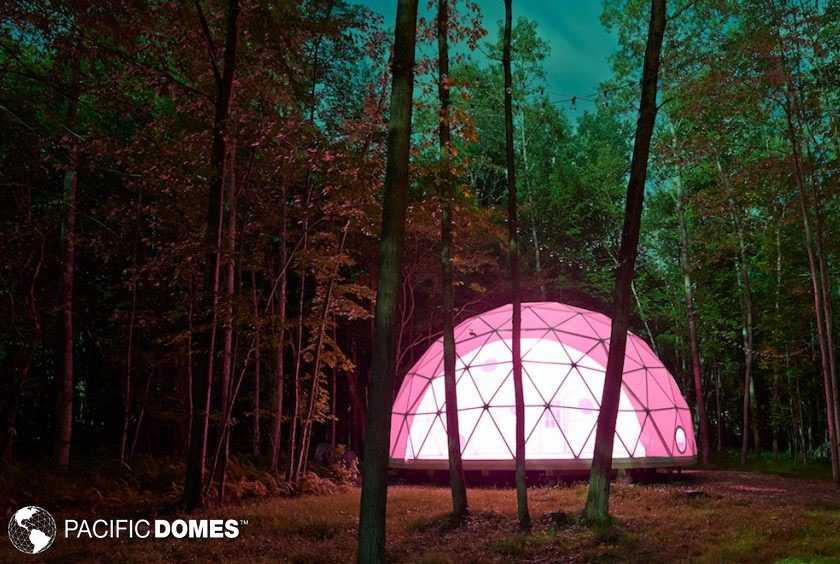 Nestled in the Catskill countryside, the rustic Outlier Inn is a rural 12-acre sustainable fiber and organic vegetable farm. No working farm would be complete without farm animals – such as, chickens, angora rabbits, grazing sheep, alpacas, dairy goats, angora goats – and, of course, the resident cat and dog. Yes, their organic veggies, eggs, locally spun products and animals are accessible to guests!
Enjoy Outlier Inn's Creature Comforts
Immersed in awesome nature-scapes, the spacious Outlier Inn geodome offers a peaceful and inspiring respite from life in the Big City. Airbnb Super Host, Joshua boasts a clean, comfortably furnished eco-retreat dome with home-away-from-home amenities, wooden floors, screened windows and room for additional guests.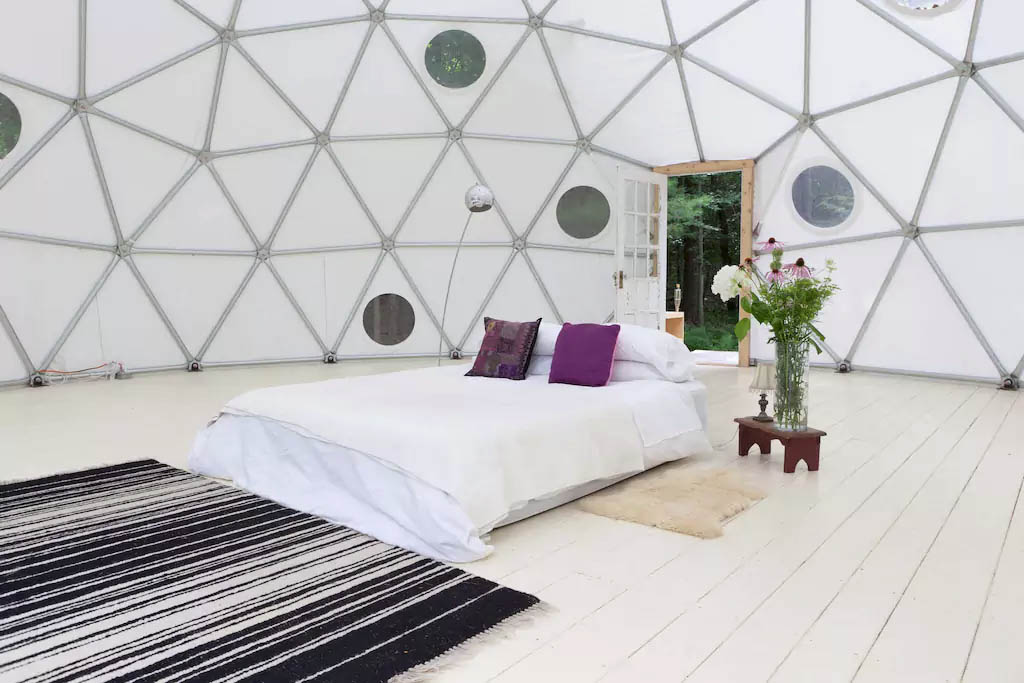 The 30-ft. geodome is the perfect spot to retreat with a group of friends. It holds 16+ people; however, you may need to bring along extra beds – after the sixth guest, it's costs extra .
Outlier Inn offers outdoor double hot showers, a sink, a full outdoor kitchen with a grill, fridge, sink, fire pit – and, a real outhouse. You'll delight bathing in the claw-foot tub, conveniently within range of the geodome.
Enjoy Outlier Inn's Activities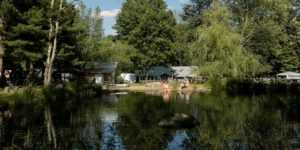 Outlier Inn has plenty to offer for your relaxation and enjoyment, including an inviting watering hole and small waterfall. Guests enjoy the six-mile rails-to-trails walking path across the street.
Visit the vintage store and, purchase fresh eggs for your morning breakfast. Tour the greenhouse, vegetable garden, pond and full-service recording studio. Take in the fiber arts workshop space where you can buy their angora fiber products.
Outlier Inn has gained a reputation as a hub for indoor/outdoor group events. Hosting a variety of events from small gatherings to large festive events, such as weddings. Spending time at the Outlier Inn farm promises to leave you feeling absolutely pampered, refreshed and revitalized – that's a true vacation!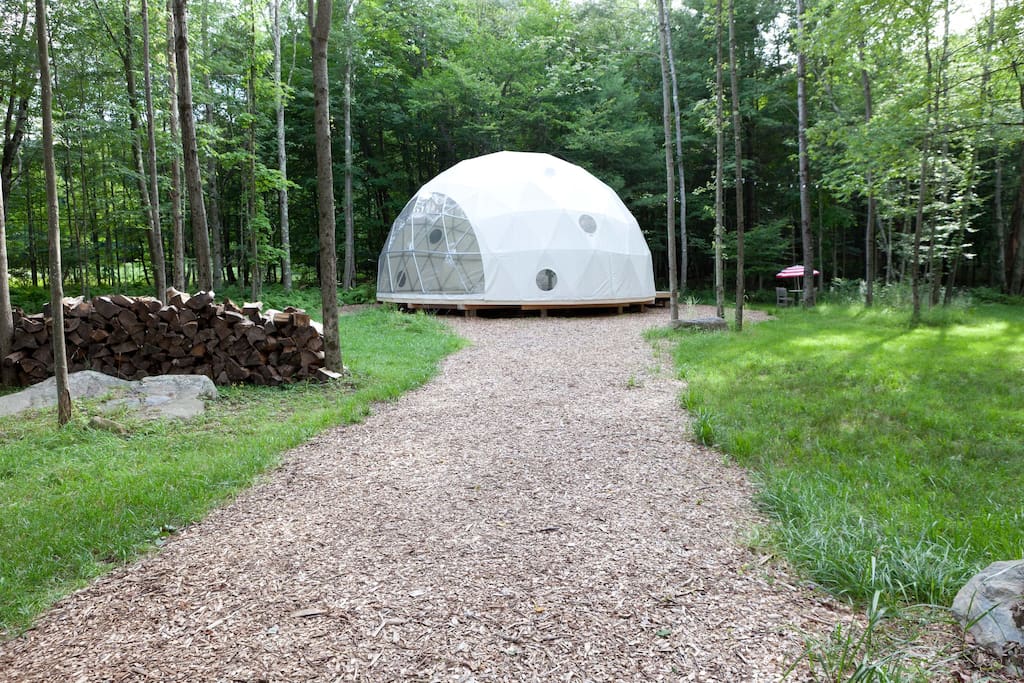 Pacific Domes manufacturing is fortunate to have built portable and cost-effective geodesic domes for Airbnb rental providers worldwide. Our clients are generating additional income by renting their Airbnb Geodesic Dome as we speak!