Storm-Proof Geo-Engineered Domes for Relief Efforts and Much More
"Our 360° Projection Domes are dedicated to the advancement of Immersive Virtual Environments for the Arts, Entertainment & Education."
― Pacific Domes Inc.
When Hurricane Sandy battered New York's Rockaway Museum of Modern Art (MoMA) during the devastating storm surges of late 2012, Pacific Domes, US manufacturer of geo-engineered domes, donated a 70ft. Projection Dome to aid with disaster relief efforts. The Performance-Projection Dome was the perfect tent shelter solution and went up quickly amidst a chaotic Holiday Season.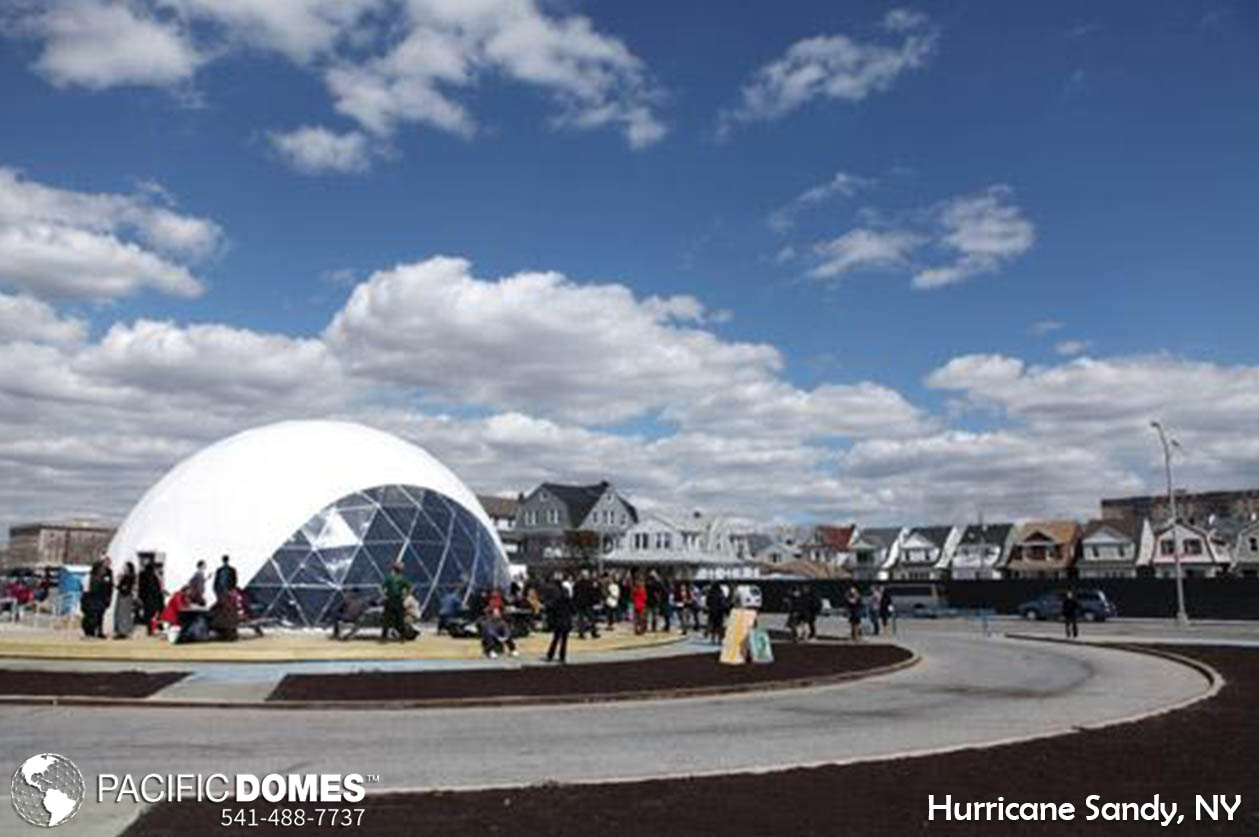 In collaboration with MoMA, MoMA-DOME PS1 was a well-executed joint project between Pacific Domes, Obscura Digital and Volkswagen of America. Although the newly built MoMA-Dome PS1 was initially designated to be a temporary culture center for conversations centered around rebuilding the neighborhood, the 360° projection theater tent was destined for something much grander, offering a welcome distraction to the hurricane-battered Rockaway community. The first pass, just over four years ago, was a huge success drawing crowds from all over to MoMA-DOME PS1 events and exhibitions.
Demonstrating what can be accomplished by empowered communities, MoMA-DOME PS1 has become an Event icon and continues to host a variety of multicultural indoor-outdoor events to this day! What a resilient Rockaway comeback!
Geodome Event Tents will continue to play a key role in the future of live entertainment and education. Its design invites both spectator and event host to interact and engage with exhibits, programs, promotions, products and services on a personal level.
The success of Geodome Event Tents is partially attributed to the open floor plan, providing freedom of design in a wholly immersive environment. The open space of the projection dome provides the perfect platform for human interaction, inviting live audiences to deepen connections with the world around them through dynamic group energy.
Creative companies like to communicate their goal of image imprinting through environmental branding designed to draw a connection between their product/ exhibit and back. The Geodome Tent's tensioned fabric cover eliminates some of the challenges of showcasing graphics, shipping and storage.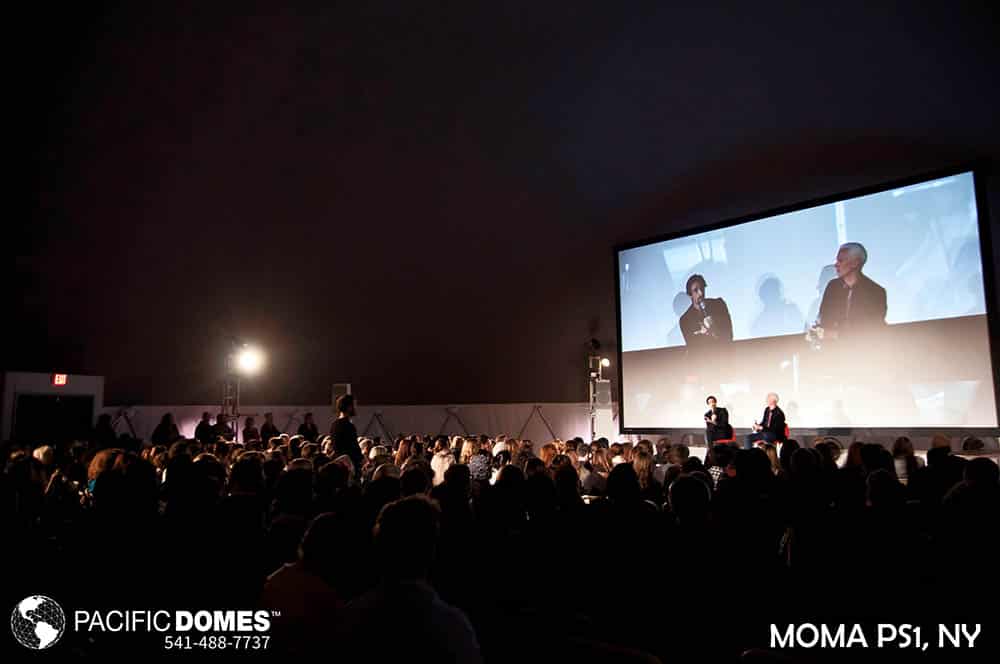 In the highly immersive arena of a Geodome Event Tent, potential customers will walk by your display from every vantage point. Geodome Tents offer exhibitors great opportunities to create lasting impressions.
When it comes to creating immersive virtual environments, VR projection dome theaters and planetariums offer a realistic-dimensional display space for interactive entertainment and education that is now being recognized by ever expanding areas of research. When holographic projection is added to a dome's spatial environment, this "mixed reality" sets the stage for inspiring venues.
Pacific Domes has been building and supplying Event Tents for well over 35 years and maintains a global presence as a leading manufacturer of geo-engineered 360° Projection Dome theaters and planetariums. Using the latest in VR dome projection (GISs) mapping, Pacific Domes partners with the world's leading Projection companies to create Immersive Virtual Environments dedicated to the advancement of the Arts, Entertainment & Education.
Award-winning 360° Projection Dome theaters by Pacific Domes withstand the forces of nature so you and your audience can enjoy peace of mind.
If you liked this post and want to learn more about the latest in immersive 360° VR Projection Domes for Theaters, visit Planetariums.