"Experience Tiny Home Dome luxury – living large close to Nature" — Pacific Domes, Inc.
Ecoliving tiny home domes offer amazingly affordable solutions to skyrocketing building costs, house payments and property taxes. A prefab tiny home dome simplifies building decisions, saving you money on materials and construction – and, you'll love how quickly your dwelling goes up.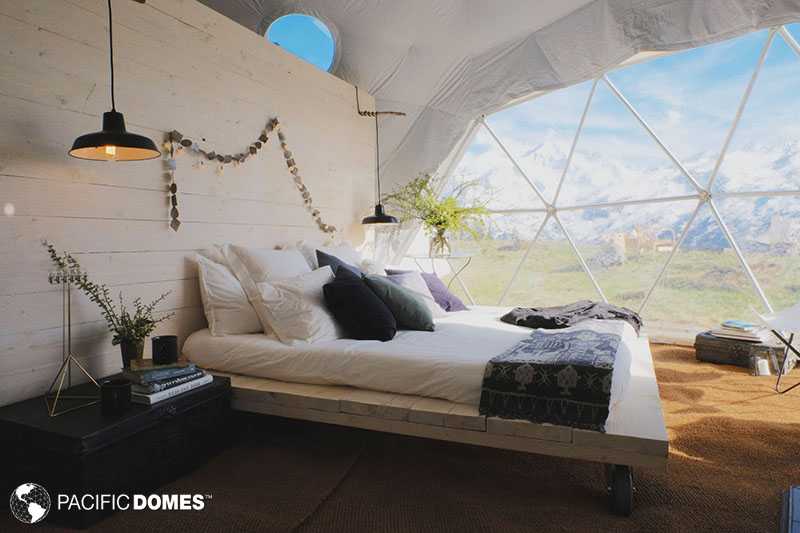 #1 When it comes to alternative housing, tiny home domes are viewed by modern day nomads, as the antidote to congested traffic, commuter trains and suburban sprawl. Did you know that you could build your own tiny home dream without prior building skills – and, a little help from your friends?
Living Large Close to Nature
Time to ditch those high mortgages and property taxes and start living sustainably close to Nature? Dissatisfaction with current economic trends and environmental concerns has fueled the tiny home movement – folks are looking outside of conventional housing at economical housing alternatives.
Due to long, work-related commutes, today's on-the-go society spends much of their time outside the home. Working remotely from anywhere your heart leads you might just be what you've been looking for.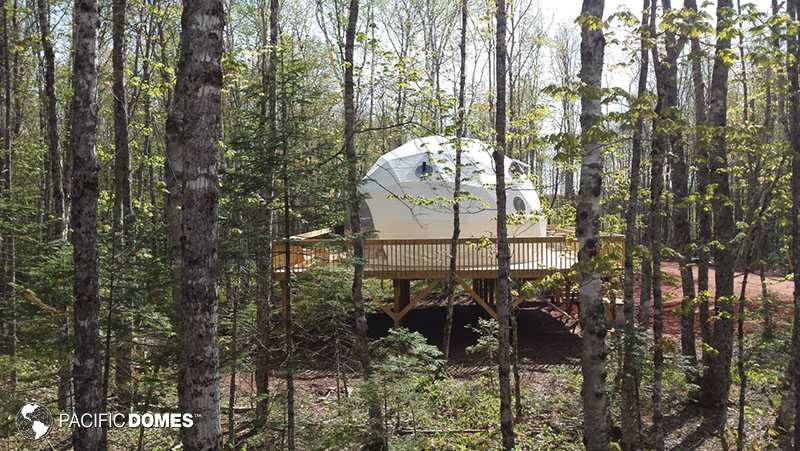 #2 The magic of tiny home domes is all about getting up close and personal with nature. An energy-efficient dwelling surrounded by your favorite interior décor doesn't get much better than this.
Experience sustainable living
Mother Nature's pristine lands deserve to be treated with respect by building with a light eco-footprint. Combining geodesic patterns found in nature in a safe energy efficient environment, ecoliving dome shelters are designed for sustainable earth stewardship.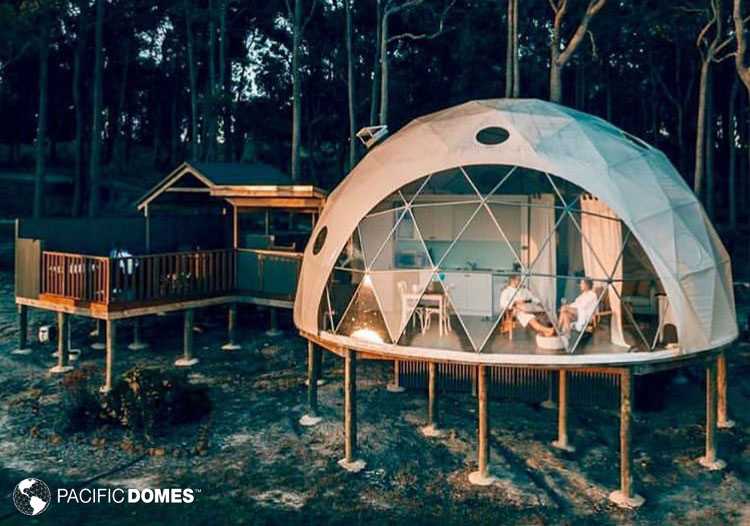 #3 As Nature's perfect structure, domes are transforming the non-traditional housing landscape! And, due to their superior geodesic-engineering, tiny home domes keep you safe from nature's extremes, during bad weather – such as, heavy snows, quakes and hurricanes.
The principles of sacred geometry employed in dome construction go back thousands of years, evolving into the modern day geodesic dome. A dome's energetic qualities vibrate in resonance with the powerful harmonics found in nature.
Why Tiny Home Domes?
Nothing compares with the ambiance of natural lighting. Energy-efficient tiny home dome dwellings illuminate interior surroundings with warmth and ambiance.
Dome studies have revealed a 30% heating and cooling efficiency. From Michigan winters to Arizona summers, you can live comfortably in an eco living tiny home dome, enhanced by unobstructed ambient air and energy flow.
Ecoliving Tiny Home Domes offer affordability
Dome shelters solve many economic and environmental challenges that traditional building methods and materials simply don't address. If you're looking for ways to save money on construction costs, prefab dome prices hold an economical pricing edge compared with traditional homes.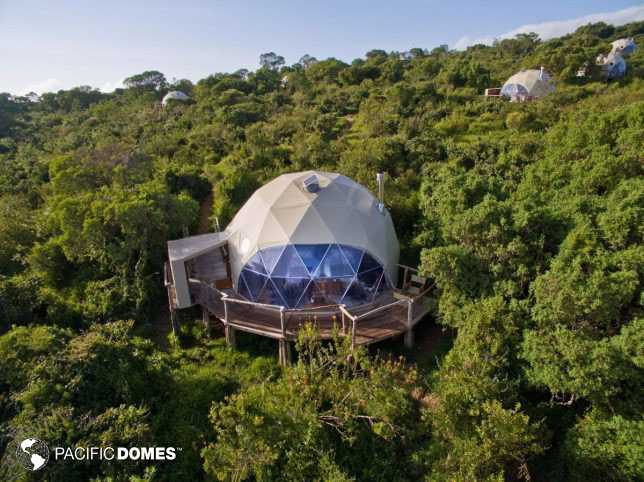 When exploring your shelter options, here are some helpful points to consider:
#4 Domes are suited to all types of terrains; are fully deployable and can be erected in hours with simple hand ratcheting tools. Because they are considered temporary shelters, meaning that they can be taken down when no longer needed, you may simplify or bypass many building codes, altogether.
Portable dome shelters are easily transported and set up on your site. Multiple domes may be connected or clustered to create an entire dome complex – a tiny dome village!
#5 The spacious dome interior offers limitless possibilities for creativity. The circular design encloses the largest volume of interior space with the least amount of surface area – more eco living space.
For those desiring creature comforts, technological advances now make it possible to set up an array of sensors around the dome. Embedded sensors are responsible for looking at all the variables, such as monitoring security, lighting, and opening-closing vents for optimal climate control.
But, that's not all! Here's some trendsetting ways tiny home dome shelters are being used: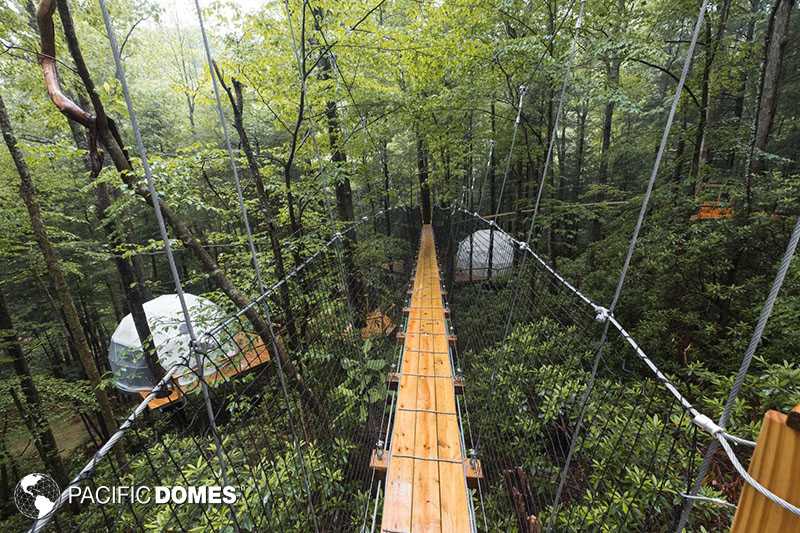 The geodesic dome was Buckminster Fuller's contribution to solving humanity's need for environmentally efficient shelter. Following 'Bucky' Fuller's legacy of geodesic design, Pacific Domes USA, has pioneered dome homes since 1980.
The first step is to explore the benefits and versatility of geodesic-engineered dome shelters as the strongest, portable structure known to man. Feel free to browse Pacific Domes gallery of ecoliving Dome Homes.