Pacific Domes of Oregon is the Dome Shelter leader, building Geodesic Dome Tents and Geodome Shelters for the top Glamping Sites in the world.
Mile End offers a top-notch glamping experience. First they start by providing guests with a very special lodging experience. Their gorgeous 30' Luxury Pacific Dome is welcoming, spotlessly clean and stylishly decorated. Inside of the dome is an elegant four post king bed with a stunning view, a luxury bathing room, and a perfectly equipped kitchenette.
On the deck visitors will find a private BBQ and a luscious hot tub. Guests are offered the opportunity to have gourmet meals, personal training sessions and massage treatments during their stay.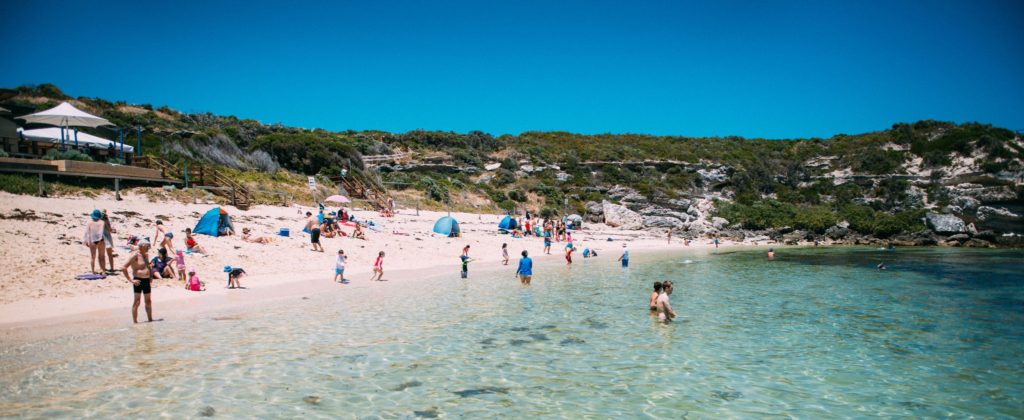 Their location couldn't be more ideal. Set in Southwestern Australia, with the town of Margaret River only a 15 minute drive away, there are countless places to visit. The Margaret River region is known for its wine and there are hundreds of vineyards and wineries to show for it! In addition to the popular refreshments in the area, there are a plethora of pristine beaches, limestone caves, eucalyptus forests and tons of exciting wildlife.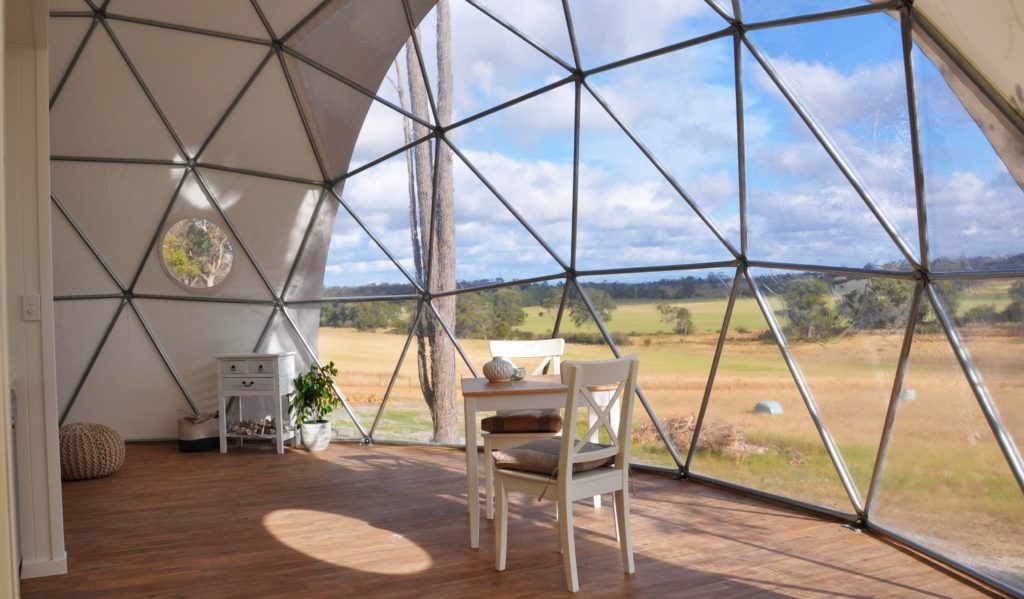 Guests enthusiastically shower their praise upon this contemporary jewel of the South and often remark on their desire to return or stay longer. The rejuvenating effects of staying in a geodesic dome and enjoying the benefits of country life on this gorgeous estate never go unnoticed. We hope you have the opportunity to stay at this world-class glamping destination.
Click Here to visit their website.