Pacific Domes of Oregon is so fortunate to build Geodesic Dome Structures for many of the top Glamping Sites and Eco-tourism Destinations in the world.
One of these amazing Glamping Resort Clients is FForest Farm, providing their guests with first class accommodations in the wilds of the UK. (and yes, there are wilds in the UK)
FForest Farm is close to all of nature's wonders. A walk to the river is only a mile away and the nearest beach is less than a seven-mile drive. The farm itself is situated beside the local wildlife park and the land is kept in a natural, yet well-kempt state. This unique farm was founded by an art school graduate couple who came to Wales with a family and a vision. The dream would be to create a place where the concept of simplicity was a celebrated notion; where the love of the outdoors and rustic luxury could be combined in style.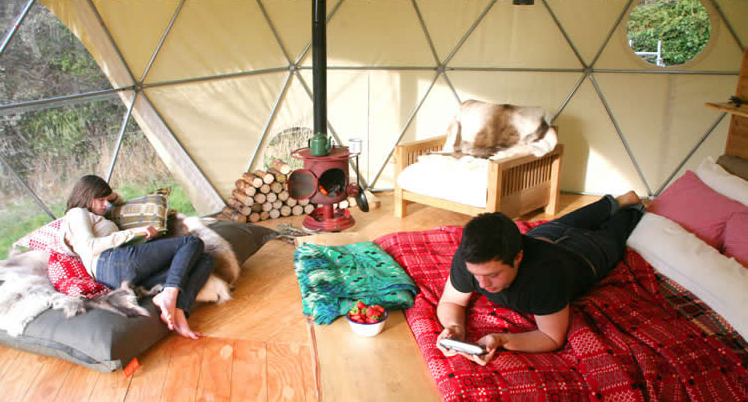 At Fforest, the produce served is grown on the farm, eggs are from their chickens and the breads are locally baked. This place is all about quality, and you can feel it and see it in everything they do.

Their lodging and accommodations reflect this unique style as well. On the land are a handful of geodesic domes, situated in a way that ensures beautiful views. Each one has its own stylistic touches and each has luxurious comfort.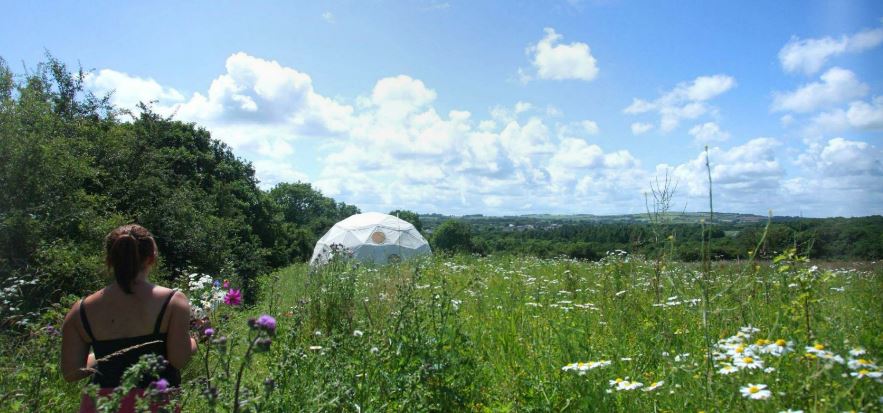 There are a handful of really magical places in the world, made especially distinctive by the community that creates and supports them. Fforest is one of those places, a place that has an exceptional amount of charm and leaves a lasting impression on all who visit and are able to put their hands in the soil.